Working from Home since 2005! Story of Mikle Co., LTD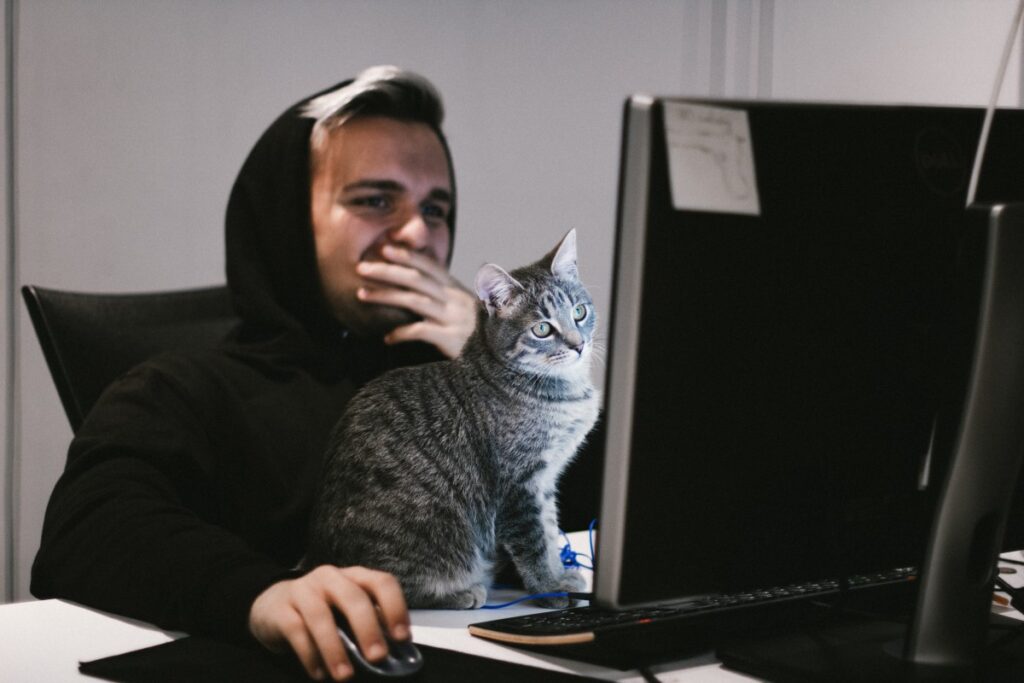 Read the story of this new-age company that has managed to break the glass ceilings of the traditional 9-5 culture since 2005.
Since its inception in 2005, Mikle Co., Ltd. has held a unique administrative vision and culture, defined by wholesome ideas such as "family first" and "no work pressure." To put it simply, Mikle has been following the "New Normal" way before it was cool!
Although it has a staff of just 10 people, Mikle possesses a total external staff of about 100 people and operates more than 10 businesses, including famous bulletin board services such as "Mansion Community" and "Mikle BBS," as well as the blog widget "FeedWind," which is used on more than 150,000 websites from around the world.
Despite the small scale of its team of highly skilled professionals, Mikle has managed to achieve positive results on a global scale. Having operated in an officeless fashion since 2005, Mikle and its employees have continued to leave people awestruck.
The Origins of Mikle
The origins of Mikle go back to 1995 when Naoki Fukui, the CEO of Mikle Co., was a curious university student who was interested in the advancement of the Internet in Japan and how it would change the traditional ways of working. He eventually went on to establish 2 different companies and then bought a real estate site that was about to end its service.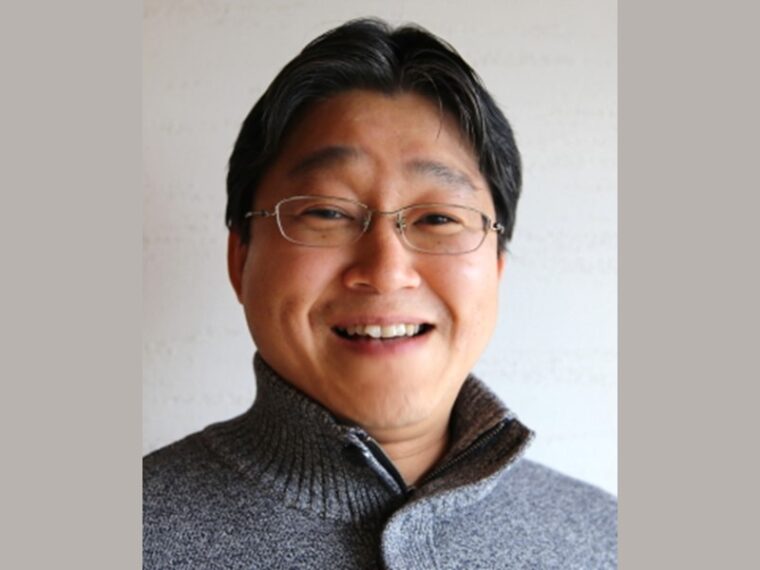 ― Naoki Fukui
CEO of Mikle Co., Ltd. Joined NTT in 1996. In 2003, he became the representative director of NeoWiz Japan, the Japanese division of a Korean-listed company. He established Mikle Co., Ltd. in 2005, and Mikle Inc. in 2008.
Mikle was born to manage this very real estate site.
What is Mikle all about?
Mikle Co., Ltd. is about producing global services and developing businesses.
Since its establishment, Mikle has been operating the bulletin board dedicated to new condominiums, known as the "Mansion Community.", based on the idea of an easy exchange of information. Since then, it has become the largest consumer-to-consumer site in Japan.
Launched in 2005, "Mikle BBS" and its sister site, "Onayami BBS" are anonymous bulletin boards for women to discuss their daily worries. Today, the board sees more than 1.5 million people per month as its visitors.
Mikle's current flagship service is "FeedWind," which is led by the COO, Lee Jaehong. It is a blog widget (application software icon displayed on the screen) that allows you to flexibly customize links to Facebook, Instagram, YouTube, etc., and add them to your site more easily than using the official widgets. Currently, it has been adopted by NASA, the University of London, Stanford University, and Rakuten in Japan, and is used by over 100,000 people in 76 countries around the world.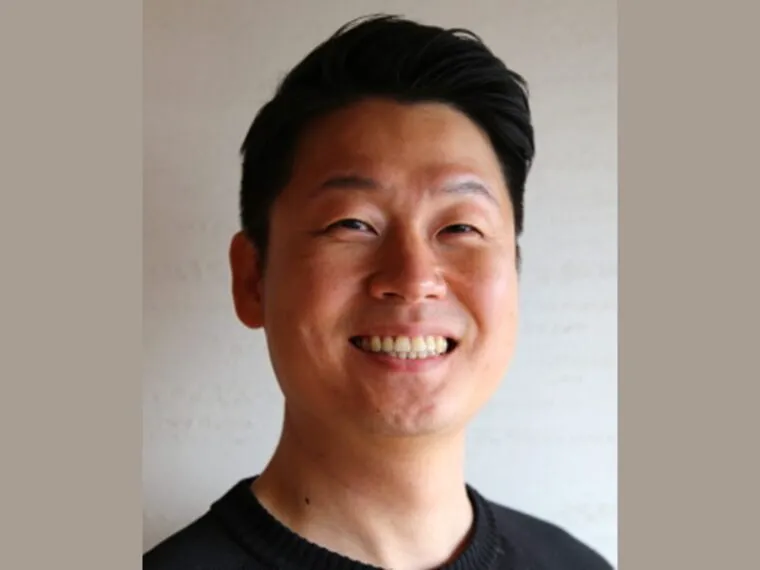 ― Lee Jaehong
COO of Mikle Co., Ltd. and CEO of its American division Mikle Inc. He moved to Japan from South Korea in 2002 and joined Mikle, after leaving Yahoo, in 2006. He expanded the scale of their web services, from Japan, into a paid service used in 76 countries around the world.
The central idea of Mikle and all its sister operations is to constantly develop continuous revenue-type services rather than one-time purchase-type services.
The Culture of "Family-First"
Mikle is a purpose-driven company that proudly runs on the fundamental principle of "family-first".
In his early professional journey, Mr. Fukui, just like any traditional professional, also believed that happiness could be found in expanding your business, improving sales, and increasing the number of employees. However, as his own company grew, and he got busier, he noticed that his relationship with his family was gradually moving to the sidelines.
It was then that he realized that a person's growth in work life and happiness were not related. He noticed that even if a person chose to prioritize his family life over work, he was often looked down upon.
That's why Mr. Fukui wanted to create a company with a culture where it would be easier for employees to put their families ahead of their work.
And so, after meticulously researching and developing the necessary systems to make this happen, Mr. Fukui created Mikle, a company that makes it easier for its employees to put "family first."
Working without Deadlines – How does it work?
Work styles that are based around working every day and maximizing monthly results, for example, can lead to very high work pressure, making it difficult to manage personal life. This gets tougher when you have targets and deadlines for work. That's why at Mikle, there are no set sales targets or goals, and people often work without deadlines.
To make "family first" a reality, Mr. Fukui created a culture based on ideas like "business prohibited" and "work pressure prohibited". This works because Mikle's organizational structure is comprised of a three-level pyramid made out of 'members', 'specialists', and 'staff'.
While the specialists and staff are motivated to work on the specific areas they are responsible for, the members at the top are focused on creating an environment where specialists and staff can work comfortably and spend enough time with their families.
The most important thing is not to work hard to produce results, but to "produce results without working hard."
How do employees manage to work remotely?
Mikle is a community of people who want to lead better, fun lives. However, when it comes to choosing the place & time of work, differences in opinions might arise.
For efficient team management, Mikle offers a private office system called "Atelier" to each of its members. While some people work from these ateliers, others work from cafes and co-working spaces.
The COO of Mikle's Board of Directors, Mr. Jaehong Lee, proudly says, "At Mikle, we can say things like "I already have plans with my family, so I'll not be able to participate in a meeting on this day," which makes it a very easy to prioritize our families."
Mikle as an organization has also managed to drastically change the lives of its employees, for good by helping them look beyond their office cubicles and realizing the importance of prioritizing their personal lives as well.
What is the Atelier?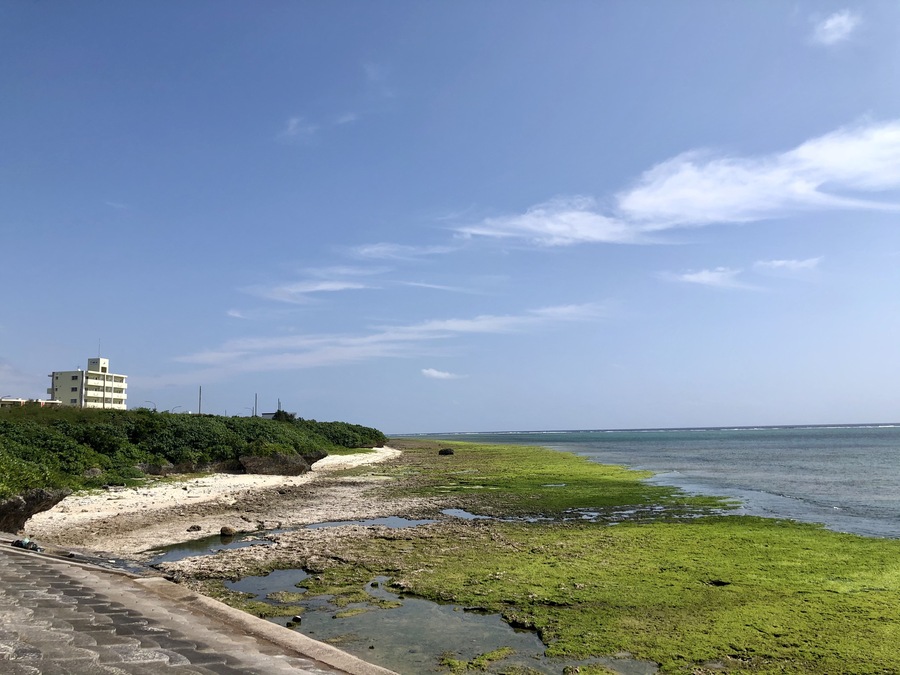 ー The Ishigakijima Atelier(Exterior)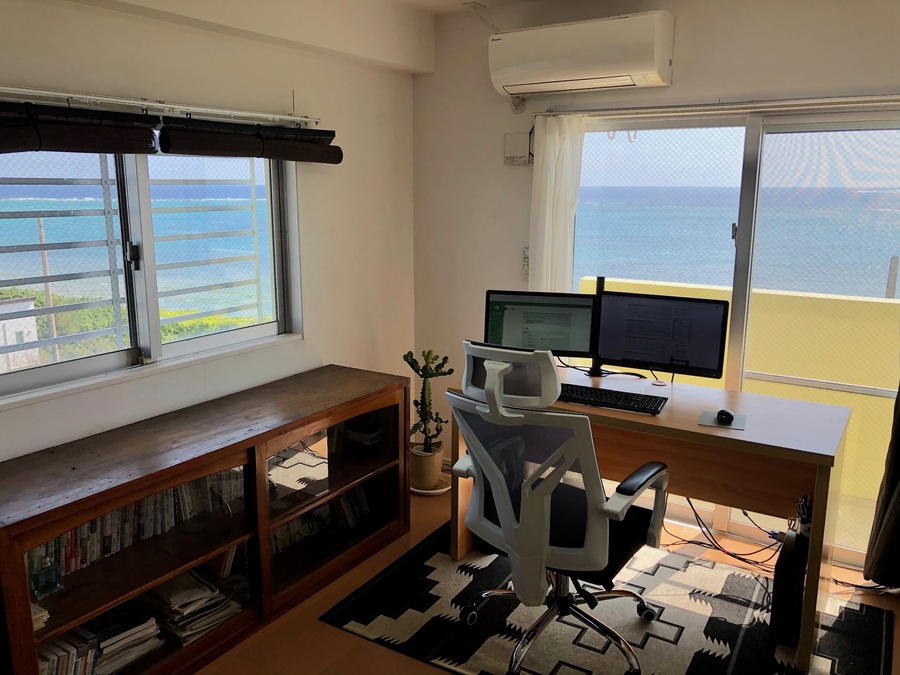 ー The Ishigakijima Atelier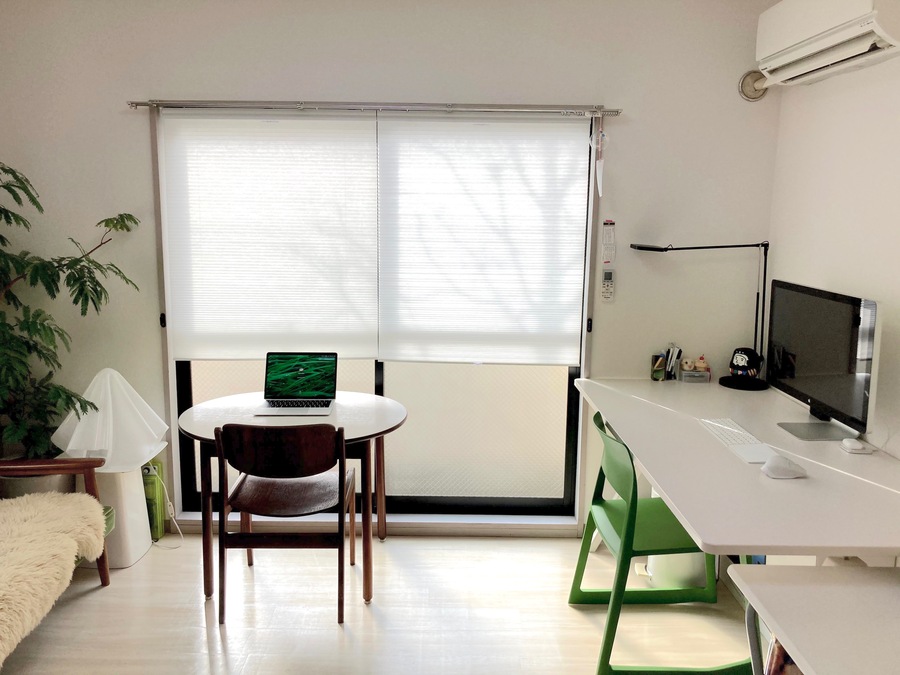 ー The Shimokitazawa Atelier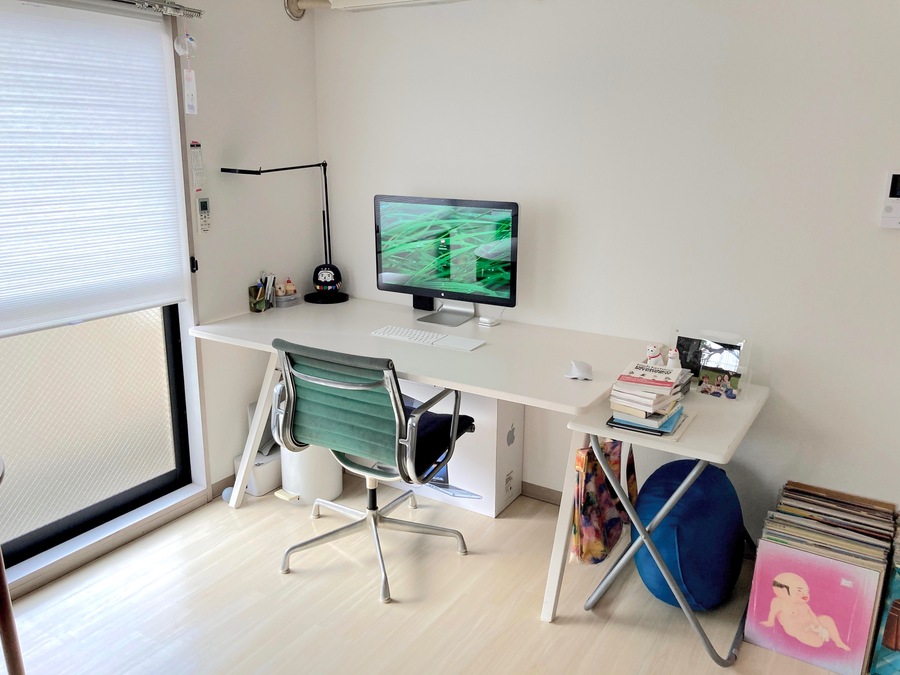 ー The Shimokitazawa Atelier
Atelier is a private office system offered by Mikle to each of its members, where they can concentrate on work while also keeping their "families first".
Unlike facilities such as WeWork and co-working spaces that put interaction front and center, the Atelier focuses on incorporating the sense of excitement of a "secret base" into your work while securing a space that will help you concentrate. Since Ateliers are located close to the employees' homes, it also becomes easier for them to commute as and when the need arises.
The Mikle Structure of Work
The Key To Pushing a Global Project Forward Lies in the "Division of Work" and the "Asynchronous Communication."
There are two major elements to improve the structure of work operations. The first one is to divide the work into areas like "pattern-oriented things", "framework/policy-oriented things", and "things that only you can do."
The other element would be to use asynchronous communication and long-term pull type (the sender publishes information widely to an unspecified number of people, and the recipients pick up the published information at their own discretion) communication.
To avoid any delays within the workflow due to asynchronous communication, Mikle holds "Customer First" as one of its major principles of team management, wherein whenever an emergency response is needed, the team sends push notifications through an "urgent" Slack channel. While this might lead to some sacrifice in the "family-first" idea, the asynchronous nature of the majority of the operations helps control the damage.
Besides emergency responses, Mikle also holds "project meetings," where the specialist staff gathers together once a month, to discuss updates and make critical decisions.
Mikle's Golden Workstyle Advice to Other Companies
"We Look Forward To Having More and More "Happy Work" Partners Working Under Mikle's Values."
More companies are expected to adopt telework and remote work models in coming the future. For these companies, Fukui advises to not focus on controlling the personnel. He believes that the idea of having the staff report their progress every day is a mistake. It is more constructive to trust them and support them to grow and build their own discipline.
The next point would be to not set core times. Most of the work should be done asynchronously. It is better to create an environment where everyone can work at their own pace, without setting specific core times unless an emergency arises.
The Future of Remote Working
Fukui is eager to find more and more partners who share the same values as Mikle. He also hopes to see an increase in the number of companies and talented people who sympathize with Mikle's values.
However, since Mikle's work system is rather different from the traditional notions, it might be difficult for other companies to properly adapt to this model. And for this, Mikle has set channels that allow others to communicate directly with their team.
As an initiative of personal nature, Mikle has designed a space to extend its values and teach university students about its work system. Since universities have already adapted the remote class systems, Mikle is sure that the new generation of students would be able to familiarize themselves with this new work system without difficulty.
At the end of the day, Mikle's entire team believes in the idea of creating a virtuous cycle in our society by changing the way we work, and helping everyone to live happily!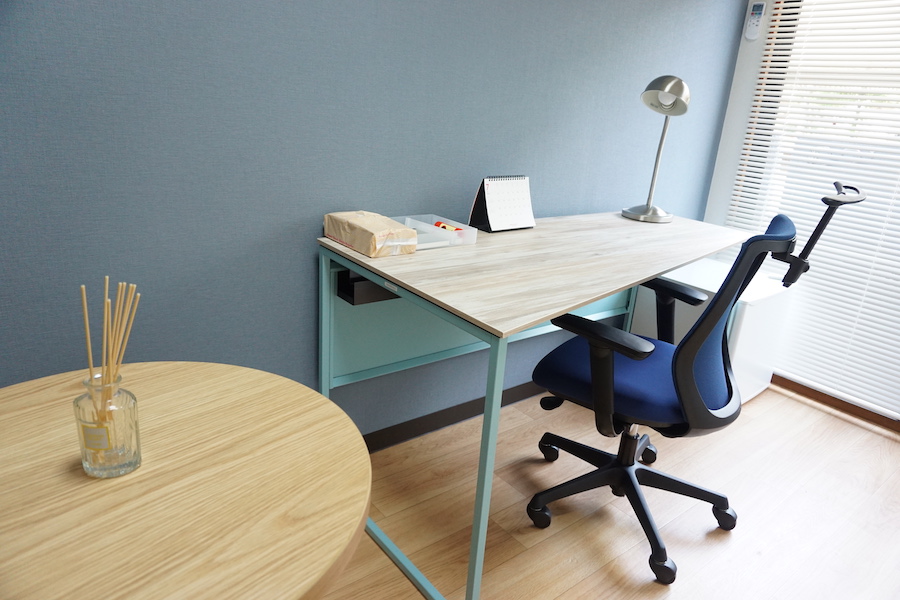 Interviewed: Jan 2020
Interview by Ayumi Kanasashi
Photo credit: Mikle Co., Ltd