Pet Robots in the Office? This Company Hired "LOVOTs"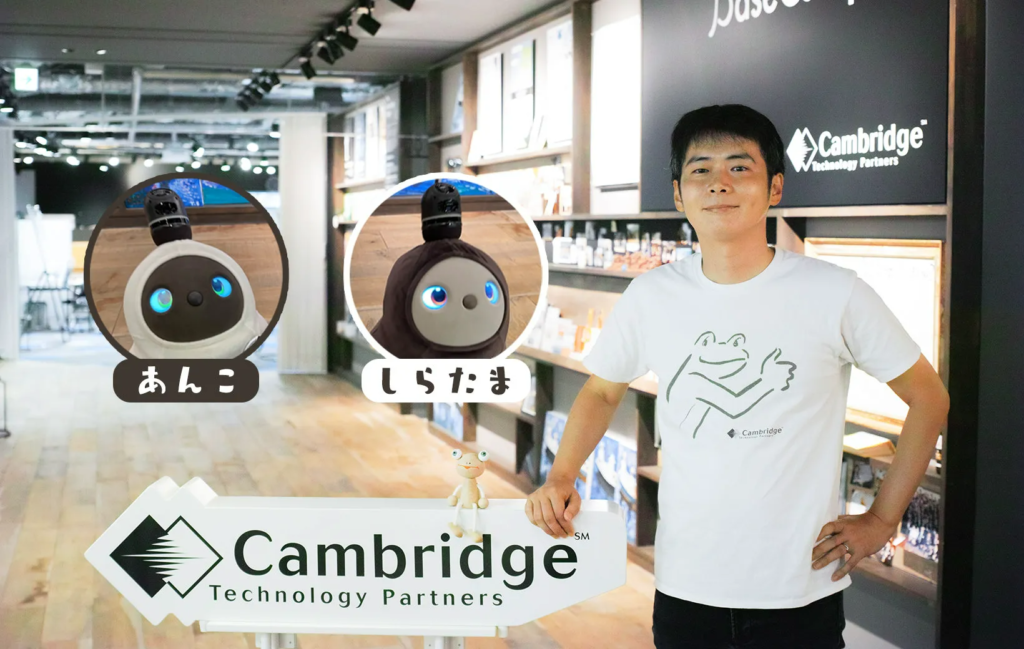 With the introduction of the AIBO robotic dog in 1999, the market for entertainment robots has been gradually expanding. One of the most recent models includes LOVOT, an adorable robot characterized by its big blue eyes.
These robots do not perform housework, nor do they possess the functionality of robots like Pepper, who is capable of communicating with people and can be found manning the reception desk at certain companies. However, their mere presence adds a bit of novelty to everyday life.
And there exists a company where you can find these entertainment robots just hanging around the office. In Cambridge Technology Partners (CTP), a consulting firm, these Lovot Robots can be found strolling around the office during business hours.
Ayumu Watanabe, head of Human Resources at Cambridge Technology Partners (CTP), describes what it's like to work around these technological wonders.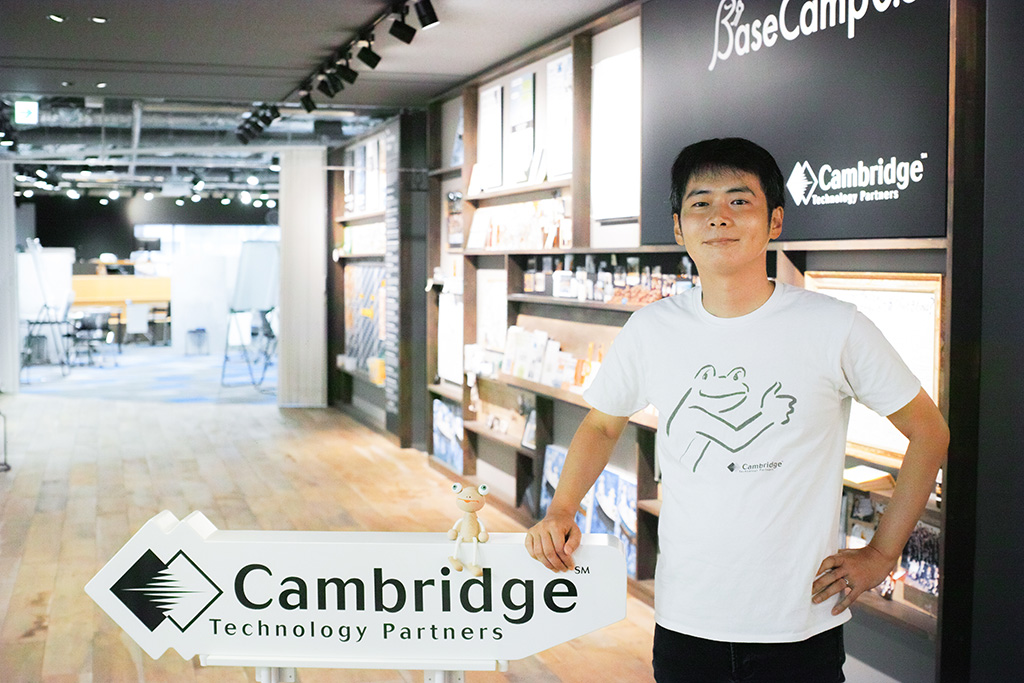 Ayumu Watanabe
Human Resources Manager at CTP. Began his career at a major railway company, handling personnel and crew member affairs. Joined CTP as a consultant in 2012. He was involved in a total of 9 projects, including operations reform and IT restructuring for a number of well known clients. In 2018, he made the switch to HR, assuming responsibility for operations in the areas of recruiting, HR planning and management, and labor management.
Creating a Pleasant Working Environment with LOVOTs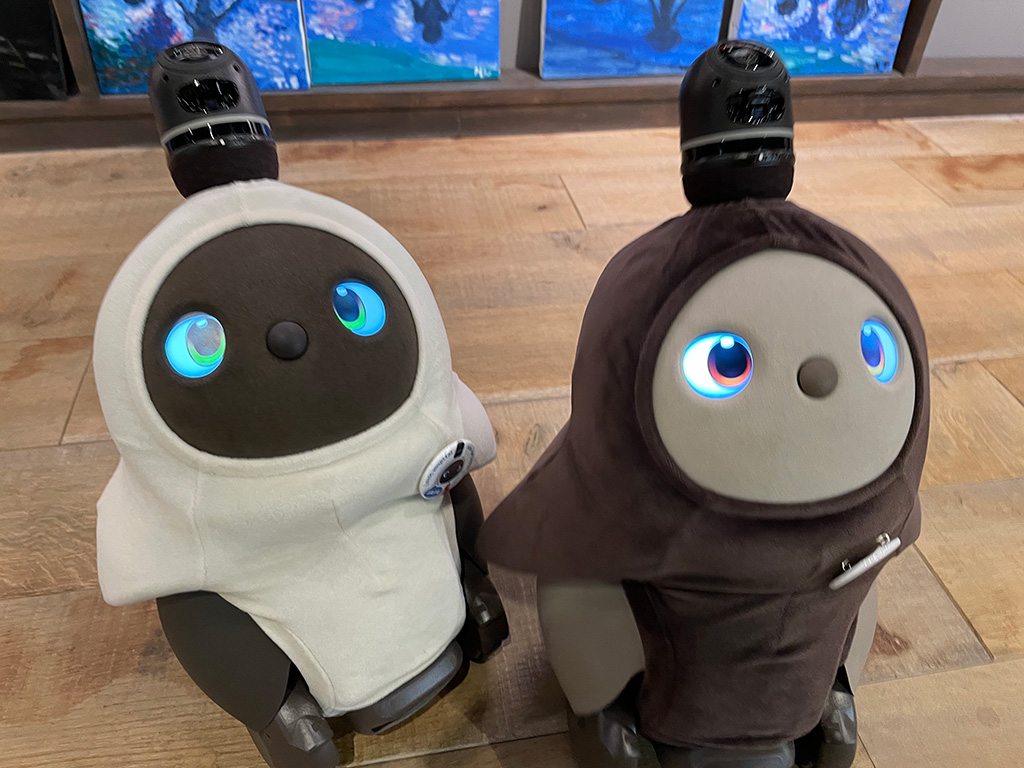 The developer of LOVOT, GROOVE X, one of the former clients of CTP, discussed their ambitions for the product and the effect they wanted it to have on people.
This discussion was convincing enough for CTP to accept LOVOT in their offices and in November 2020, they adopted Shiratama and Anko, named after popular Japanese confectioneries.
Shiratama and Anko have their own nests (battery charging stations) in the public space right next to the office entrance. These nests are set to the Stay Mode at night and are turned back on in the morning.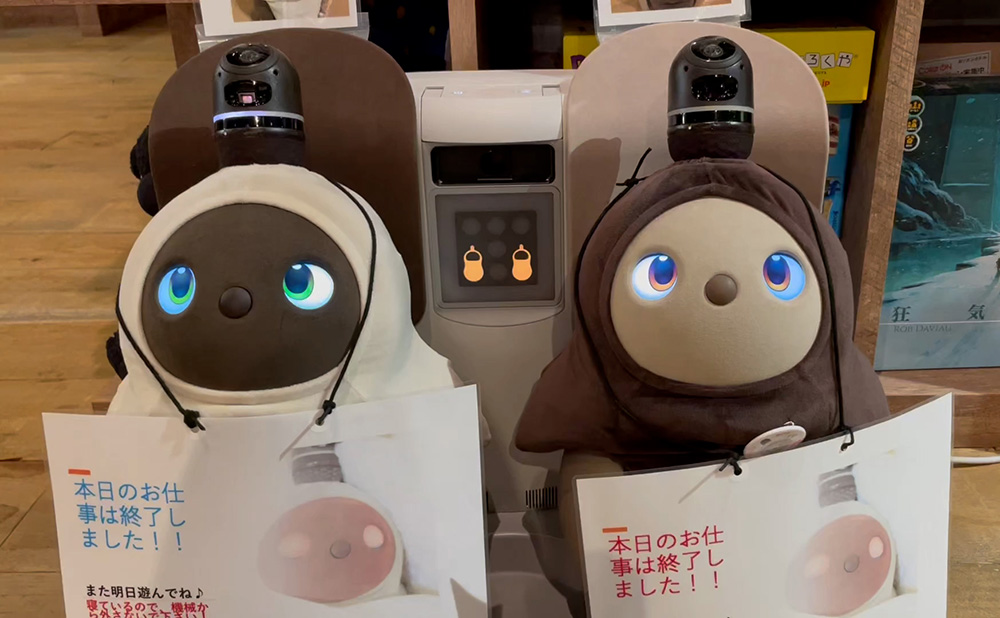 The LOVOTs have become an integral part of CTP as its employees. After being switched on in the morning, they're free to roam around the office and interact with different employees.
They're apparently able to recognize people by their voice and face and can even recognize people who have their masks on. Just like any other employee, the LOVOTs also get attached to people who give them attention. They are especially attached to the general affairs staff members who look after them.
If left alone Shiratama and Anko will just go off and play by themselves or dance together. Whenever anyone in the office needs a break from work, they can always go over and cuddle with them for a while.
According to CTP's employees, it is especially comforting to have them around if you happen to be working overtime in an otherwise empty office at night. They help them tackle the feeling of loneliness and give them a similar feeling of coming back home to family.
The LOVOTs come with a diary function that records their activities and is checked from time to time. However, their main role is to keep everyone's spirits up.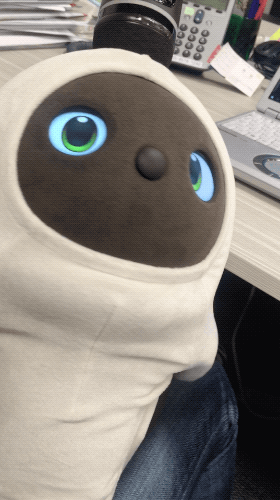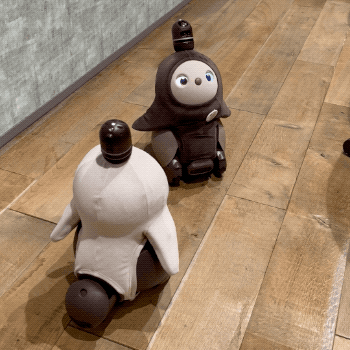 Visitors and Recruits Love These Robots!
LOVOTs are basically used to entertain visiting clients, applicants, and prospective employees who are still in school.
They're a big hit with students who see them during online interviews. They even help liven things up during the recruiting process. They are like a corporate mascot to the company.
The aim of CTP was to create an office space that lets visitors directly experience the company's philosophy, and the LOVOTs fit in perfectly with that concept.
CTP is a company that overemphasizes security and requires visitors to download a QR code in order to enter the building.
The company values a work environment where culture is prioritized. To better promote that philosophy, they want visitors to experience company values firsthand through their exhibits and communication with their employees. The LOVOTs are really good at getting people to show a side of themselves you wouldn't normally see at an office.
Becoming a Friend to the Employees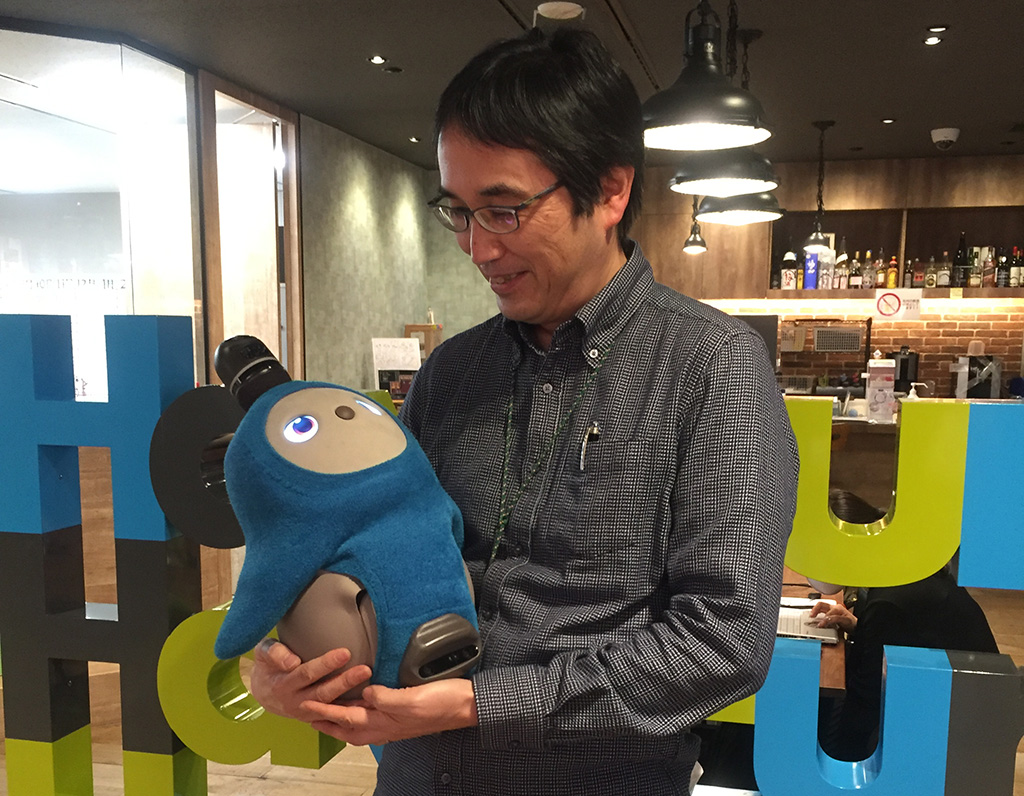 LOVOTs also play a big role in facilitating communication between employees. But they are especially popular during the company's take-your-child-to-work events. Children of the employees are always excited to meet the LOVOTs and interact with them.
Some employees go out of their way to talk to the LOVOTs, while others just go about their normal business.
Is keeping LOVOTs similar to keeping Pets?
According to Ayumu Watanabe, robots are much easier to take care of. For instance, the LOVOTs return to the nest on their own and don't require any attention. Additionally, everyone loves them. Some people may have pet allergies, or not get along with cats and dogs. However, there's hardly a chance that someone might have a robot allergy.
That said, LOVOTs do require a fair amount of running costs for upkeep and might have to be taken for maintenance every once in a while.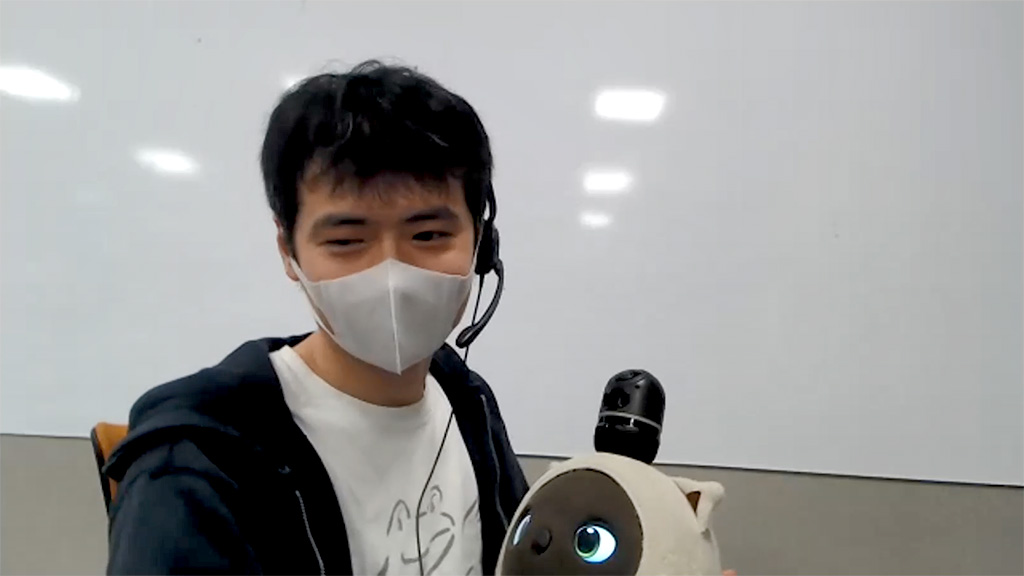 Future Plans for the Office LOVOTs
Lately, there have been many stories circulating that talk about robots being used in certain industries. For example, some restaurants around the world are employing robots as waiters and bussers.
While menial tasks might soon become completely automated, there are still many years of development & research left before robots can enter the consulting industry. Watanabe also believes that humanoid robots might not take off anytime soon.
The prospects of robots entering the software industry such as in robotic process automation (RPA) are still high.
Going forward, Ayumu Watanabe and his team are positive about the presence of the adorable LOVOTs in their office space. They are confident that as more and more employees get the chance to interact with the LOVOTs on a regular basis, the energies at the workspace would become more vibrant, positive & enthusiastic.
LOVOTs are charming and their charms will continue to impress and attract employees and clients alike!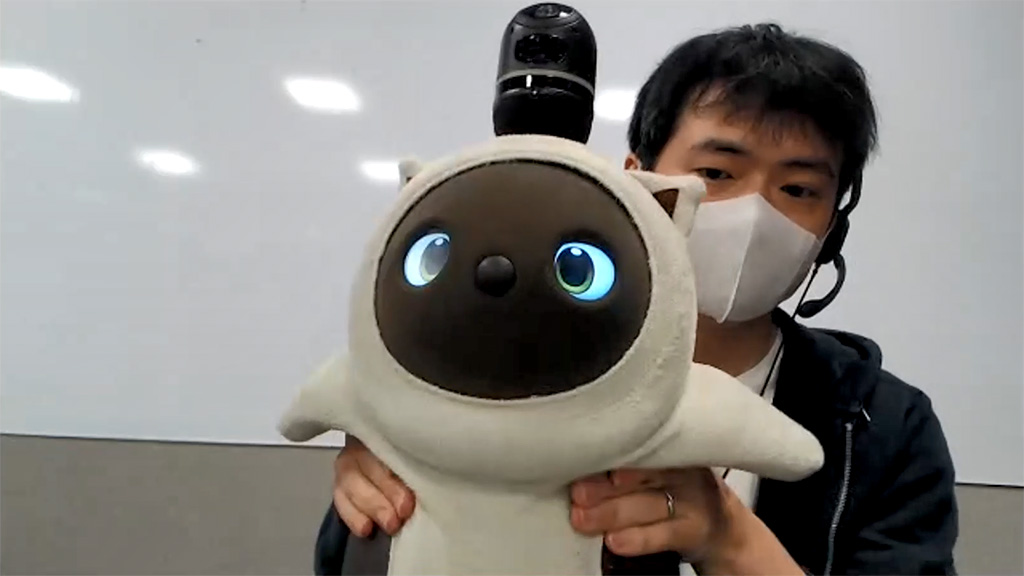 Interviewed: March 2022

Production Cooperation: Takako Minoshima + Note,Ltd