Innovate
workspaces,
work styles
and life.
Okamura creates new value in spaces where people work and live. Heightened inspiration means greater productivity. Where comfort and health go hand in hand.
WORK GOOD EVERYDAY
ーMaking Diverse Work Styles the Normー
There's no need for a "right" way of working.

Work styles that aim for self-actualization
Work styles that value home and community
Work styles that exist in harmony with the global and ecological environments
Work styles that let businesses succeed
Our aim is for all persons to envision their own work styles and enrich their everyday living. Toward that end, we work toward a society in which diverse work styles are accepted and become the norm. Create your "WORK GOOD."
Work style reformation is happening everywhere in the world. Improving the working environment (workplace) is an important element in enhancing work styles.
Newer, more personalized and comfortable workplaces are being called for.
WORK MILL is a project founded by Okamura, that aims to change the way people work. We are a group of experts who research various work styles, design new workplaces, and create better ways to work.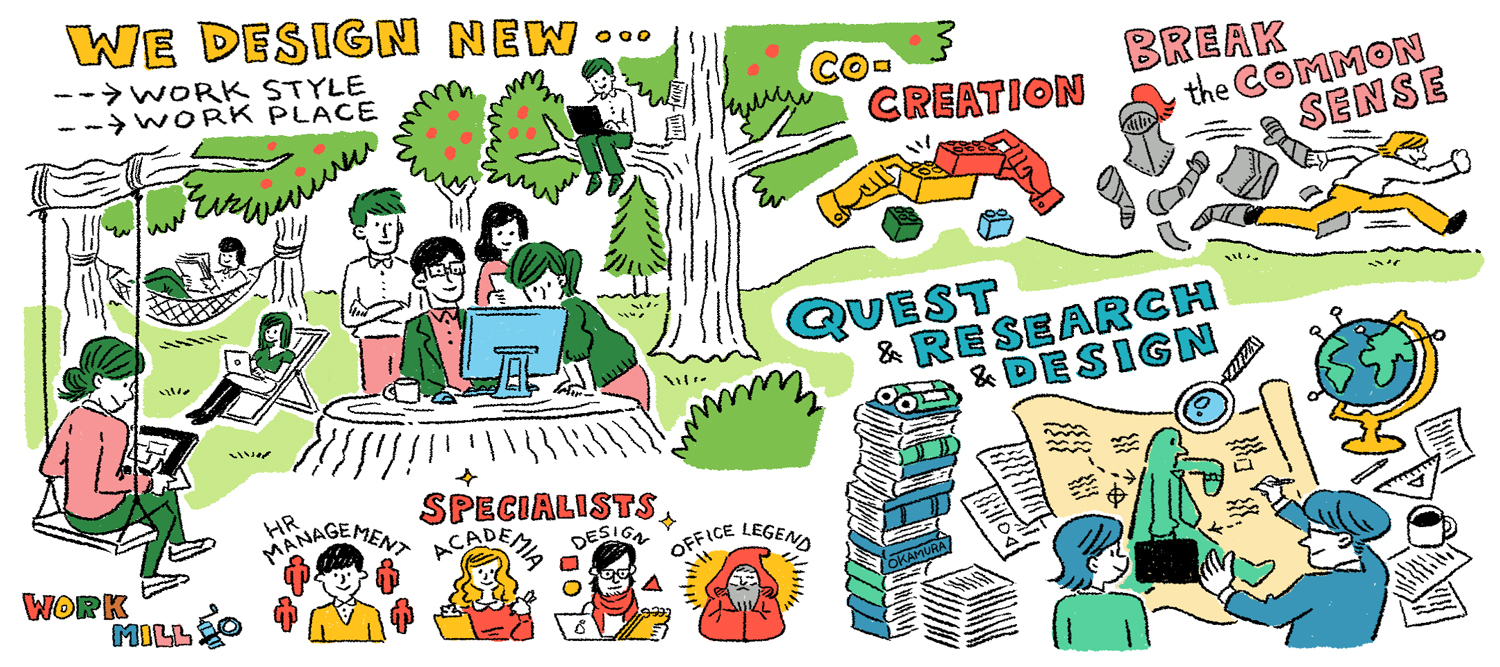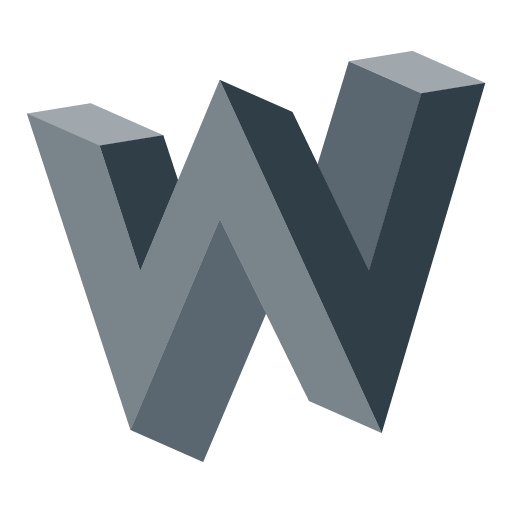 Members
Introducing our members who support the activities of WORK MILL, dedicated to the future of "work".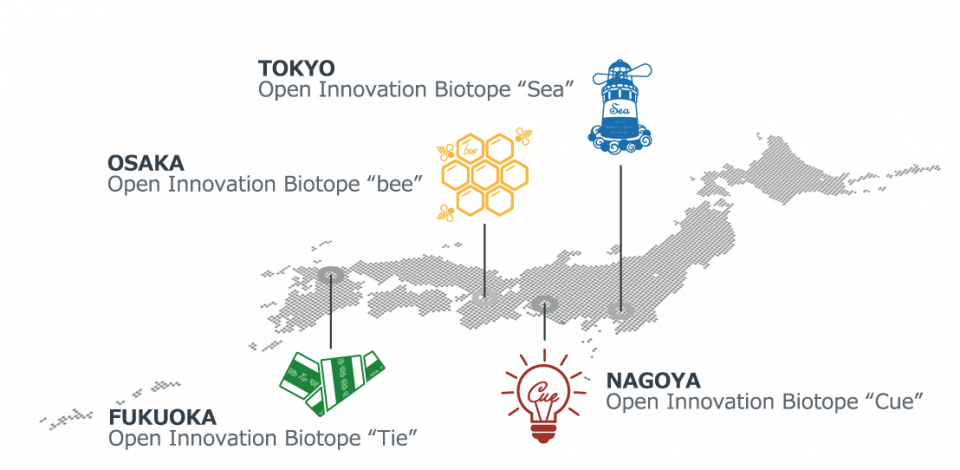 Co-creation Space
"Co-creation" that seeks value creation by gathering diverse human resources across organizational boundaries. WORK MILL will support co-creation activities necessary for future "work" from four bases in Tokyo, Nagoya, Osaka, and Fukuoka.
1950-
Creation of environments for work, starting with office furniture
Following the war, Okamura's approach to offices began with build-to-order manufacturing of steel furniture for the US Armed Forces in Japan. Okamura's creation of environments for work began, along with Japan's era of high economic growth.
1960-
Proposals for environments for work at home, in the meritocratic era of the salaried worker
Based on an image of a future era of meritocracy coming to salaried workers, we joined with GK Design to develop a home office unit under housing complex standards, in line with an era of advanced construction for housing complexes, apartment buildings, and other multiple dwelling complexes.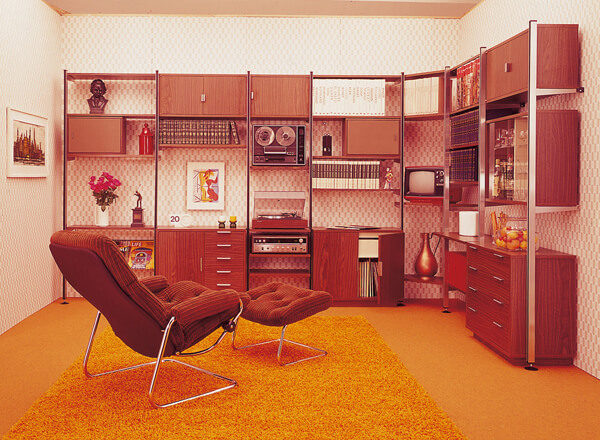 1980-
Establishment of the Office Research Center as a foundation for office planning
Research on office layouts and color coordination had begun in the 1960s. Amid growing demand for office planning, however, we opened the Office Research Center in 1980. Here we deepened research on environments for work.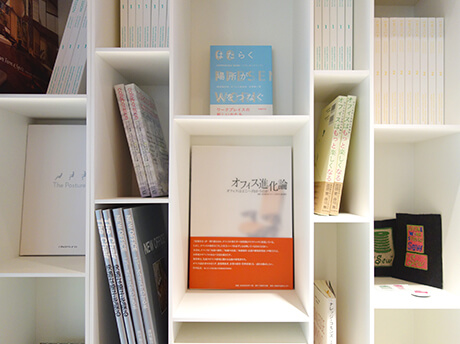 1990-
Presentation of "Future Office" collaboration with Syd Mead
We produced an image of the office of the future with the distinctive imagery and expression methods of well-known American visual futurist Syd Mead. Planned and implemented under the theme of "New Office Design" as a part of our participation in Design Year (Ministry of International Trade and Industry), the work made waves for its pioneering visuals.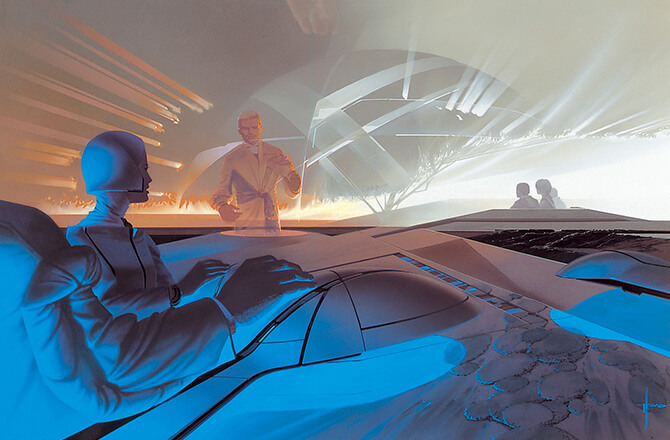 1990-
Putting telework into practice ahead of the era
Foreseeing work styles in the age of IT proliferation, since the early 90s we have conducted trials of satellite offices, resort offices, and home offices. We have explored new ways of working, mechanisms for doing so, and ideals for environments for work, suited to a knowledge creation-based society.
2012-
Start of creating places for co-creation:
Future Work Studio "Sew"
We launched Future Work Studio "Sew" and began initiatives aimed at co-creation, based on concepts in the book "Working Places Connect People" that considers ideal working environments with a focus on interpersonal connections, and on the distinctive imagery and expression methods of well-known American visual futurist Syd Mead.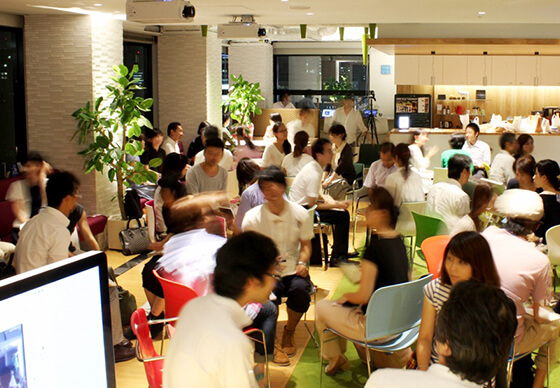 2014-
Development of the Innovation Office System
Overturning the common thinking that desks and chairs are to be used seated, we announced Swift, a vertical lift desk that encourages standing, along with Posture, a smartphone app for vertical lift desks to support the achievement of healthy work styles. We engage in active development of innovative tools.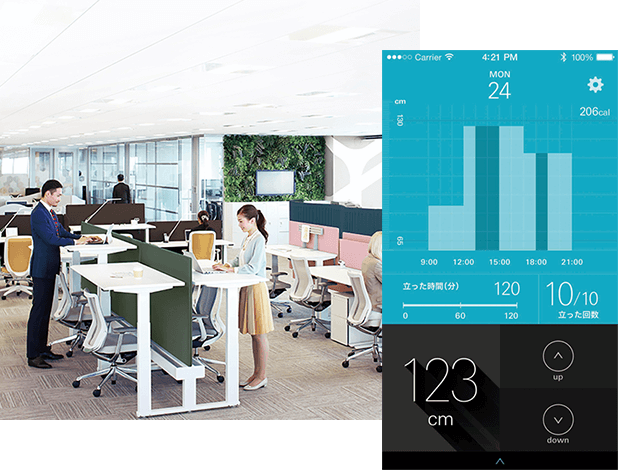 2015-
Publication of online and business magazines
We launched media and began research and information dissemination involving working styles and workplaces.
2015.12 Inaugural issue of online magazine "WORK MILL"
2017.09 Inaugural issue of business magazine "WORK MILL with Forbes JAPAN"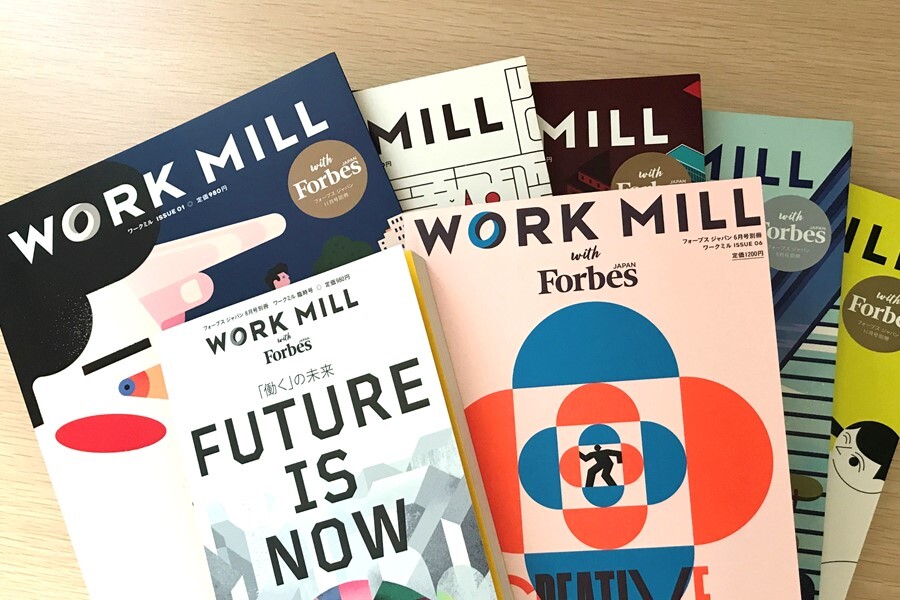 2015-
Opening of co-creation spaces at four bases in Japan
We established co-creation spaces that nurture co-creation, and began full-scale activities spanning planning to operation.
2015.05 Opening of Open Innovation Biotope "Sea" co-creation space in Tokyo
2016.12 Opening of Open Innovation Biotope "Cue" co-creation space in Nagoya
2017.10 Opening of Open Innovation Biotope "bee" co-creation space in Osaka
2019.02 Opening of Open Innovation Biotope "Tie" co-creation space in Fukuoka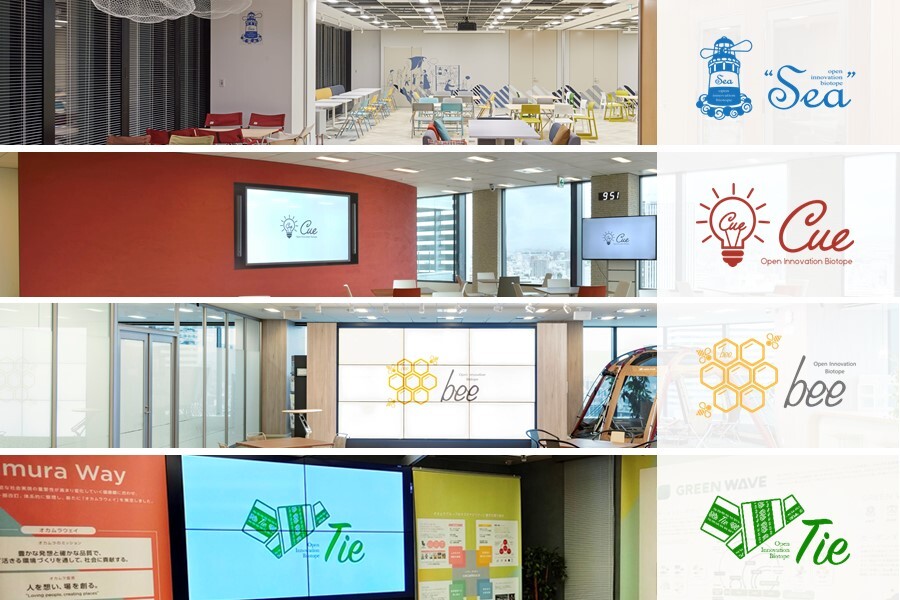 from now on
From offices to workplaces
Now in the 2020s, places for work are expanding outward from conventional offices. We are beginning to spread outward to the design of workplaces as places where people work, carrying out intellectual production activities regardless of time or place.