Connecting Workspaces? How Tonari is Bringing Life to Virtual Communication.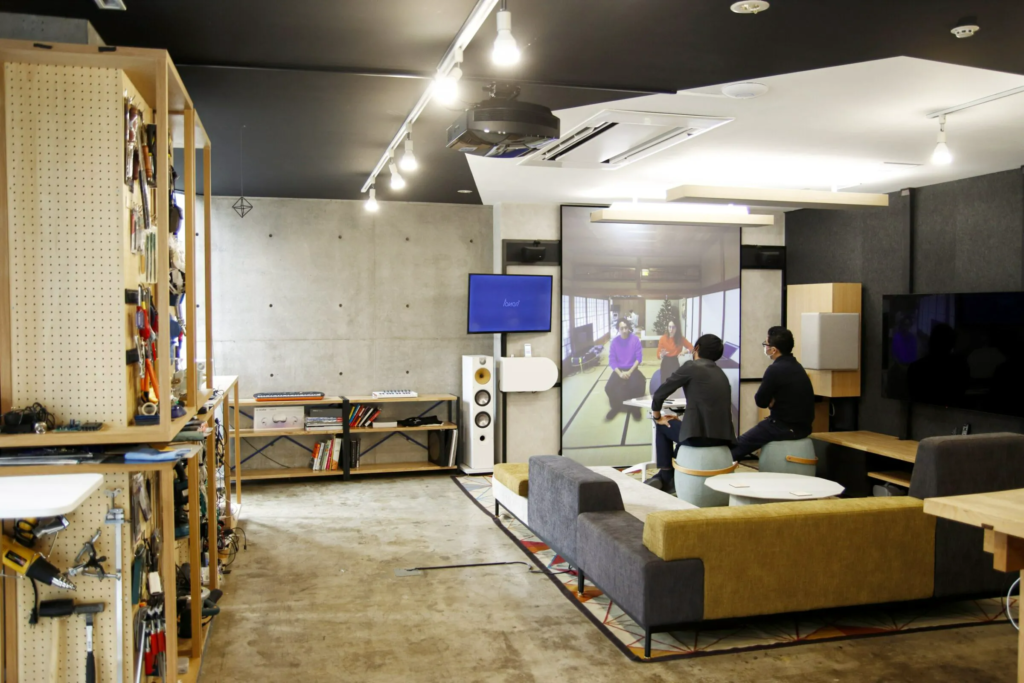 During the outbreak of the COVID-19 pandemic, the traditional corporate world saw a new wave of change in the form of remote working, as it maintaining physical distances became critical to avoid the spread of the disease. As a result, many businesses began testing new forms of the workplace, such as work-from-home and the use of shared offices. And this is continuing even two years after the pandemic struck. Companies all around the world are adapting to this "new normal".
So, as systems and environments that provide more flexibility to workers are in high demand, a new digital transformation is needed.
Tonari Inc., is a company on a mission to enable "natural communication" where users in distant locations feel as though they are side by side.
The company provides a communication service offering real-time connection with a partner who is displayed life-size, on a large screen.
Founding members Alisaun Fukugaki and Shiro Gono describe their vision behind this unique idea and tell us about the future of the workplace they are creating with Work Tech.
How Was Tonari Born?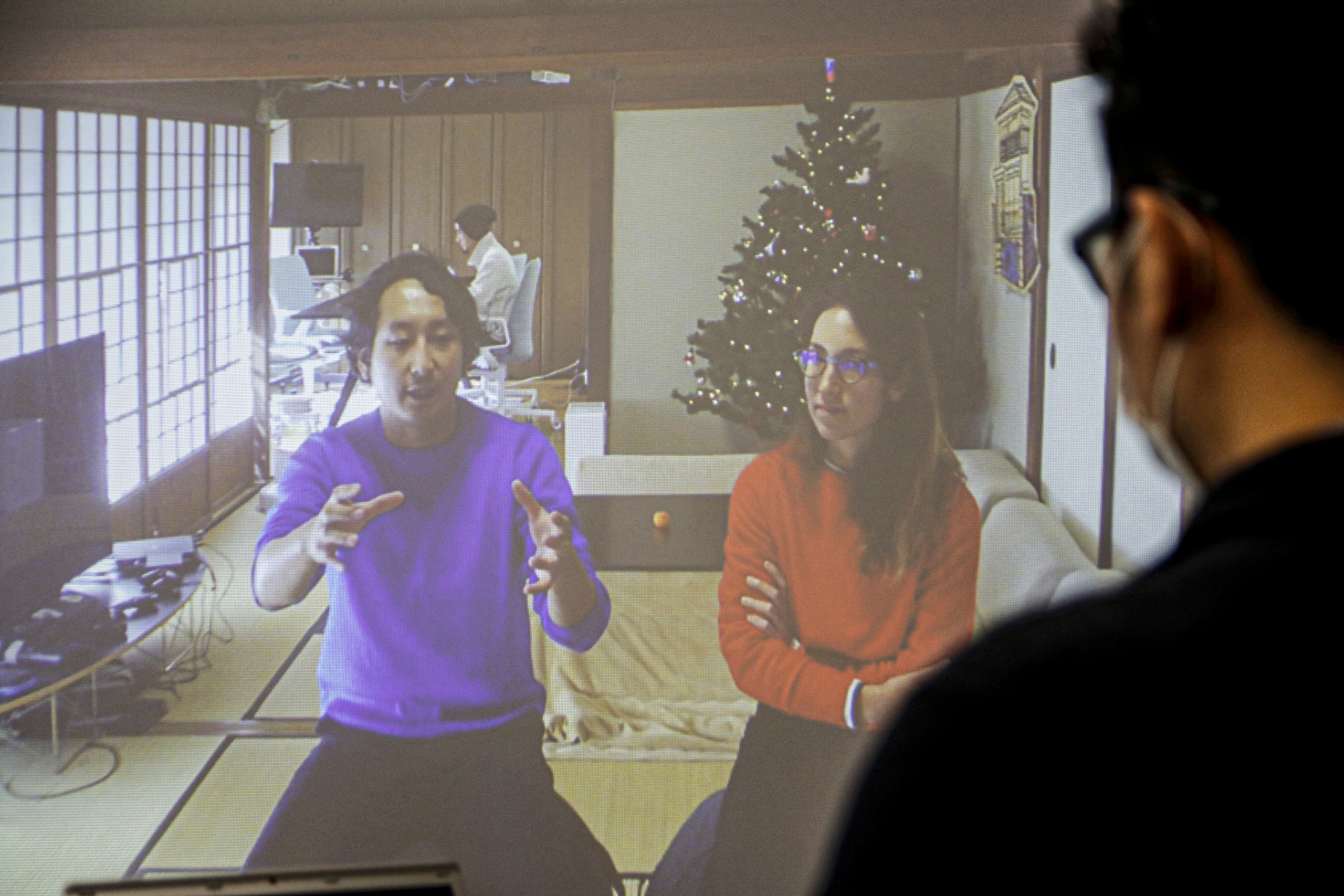 In 2017, Alisaun Fukugaki participated in the Nippon Foundation Social Innovation Forum, submitting an idea which went on to become the general idea for Tonari. Fukugaki realized that in all our different personas, there's often a discrepancy between "where we have to be" and "where we really want to be."  These two things are often very different. 
Remembering her childhood, Fukugaki says that being the daughter of a single mother, she often saw her mother struggling to find the balance between work and raising her, which is why both her mother and her didn't get the chance to build a social life. As she grew up, she realized that there are many people like her mother, people who were forced to choose between the vision they had for themselves and the limits of the place where they lived, and ultimately make a compromise.
In fact, 55% of people living in the Tokyo area today spend an average of two hours a day commuting, and a third of their salary on rent. According to another statistic, 65% of women quit their job after having children. This is not something that any of these people wanted, but it is a reality that arose from a series of compromises, much like in the case of Fukugaki's mother.
And that's when Fukugaki developed the concept of Tonari, a system of work where people didn't have to compromise living their lives for the sake of work and responsibilities.
Tonari's service actually creates the perception of real, face-to-face communication through a virtual medium, such that you feel that the person you're talking to is right in front of you. It provides an experience that is different from existing tools.
Fukugaki believes that Tonari is encouraging professionals to actually live the life they really want to live. She adds, "Actually, after giving birth, I reconsidered my ten-year career at a securities firm, and I moved to Hayama to pursue the life that I really want. Now, I can live surrounded by my family and friends while maintaining a rewarding career!"
Working Apart, Yet Together – The Tonari Vision
The recent years of the pandemic certainly changed the traditional working culture all across the globe. They popularized remote work, doing away with commutes, and leaving more time for ourselves and our families.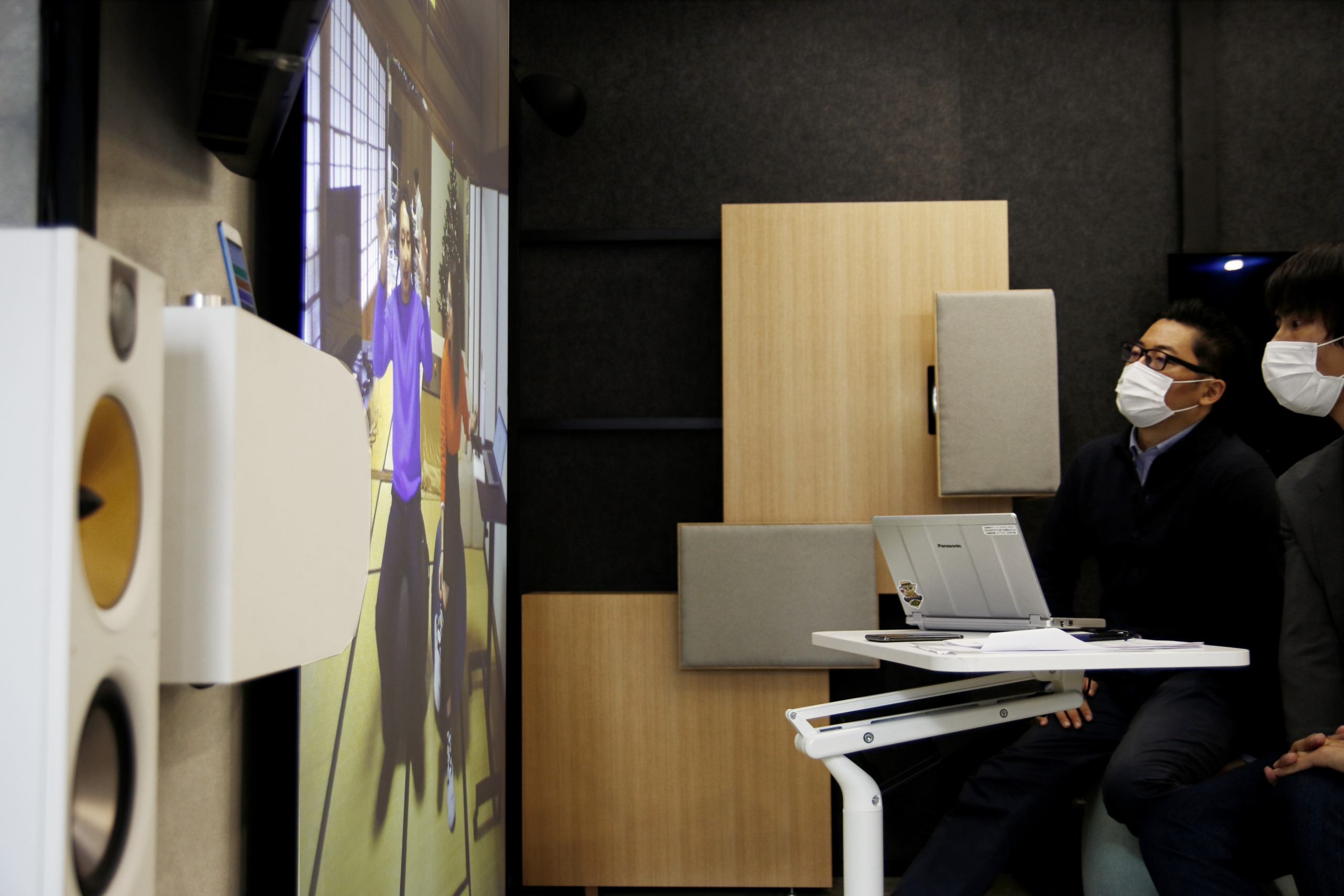 And while there were people who reaped the benefits of remote work, many were also left with a newfound appreciation of the importance of being together.
With remote work, no matter how hard you try, miscommunications become inevitable as it's often difficult to communicate your intentions over video conferences. These miscommunications eventually end up creating differences among individuals, causing troubles in relationships as well as creating self-doubt and lack of motivation. This is an area where today's remote work technology is still lacking.
Tonari is trying to bridge this gap by introducing a futuristic work style with a hacking workspace that can help create the perception of people working together from the same place, irrespective of where they actually are. By connecting a variety of environments, the company is trying to create a future where people can flexibly choose where to work or study from, thus enabling a prosperous life for diverse people who can coexist while also maintaining their diversity. It is with that belief that the company has created the "Tonari" system.
What is "Natural Communication"?
Shiro Gono, Tonari's COO explains that when they were creating the Tonari system, they reflected on the concept of "natural communication." He further elaborates that as animals, we need to establish eye contact with an actual person in front of us. So this new system must also enable the understanding of minute changes in facial expression and non-verbal communication such as gestures.
For example, Tonari has created a situation where people can have casual conversations without the stress of coming across as unprofessional. For instance, it becomes easier for co-workers to say things like, " Did you do it already?", or "I can't talk for a while when my child comes home from school."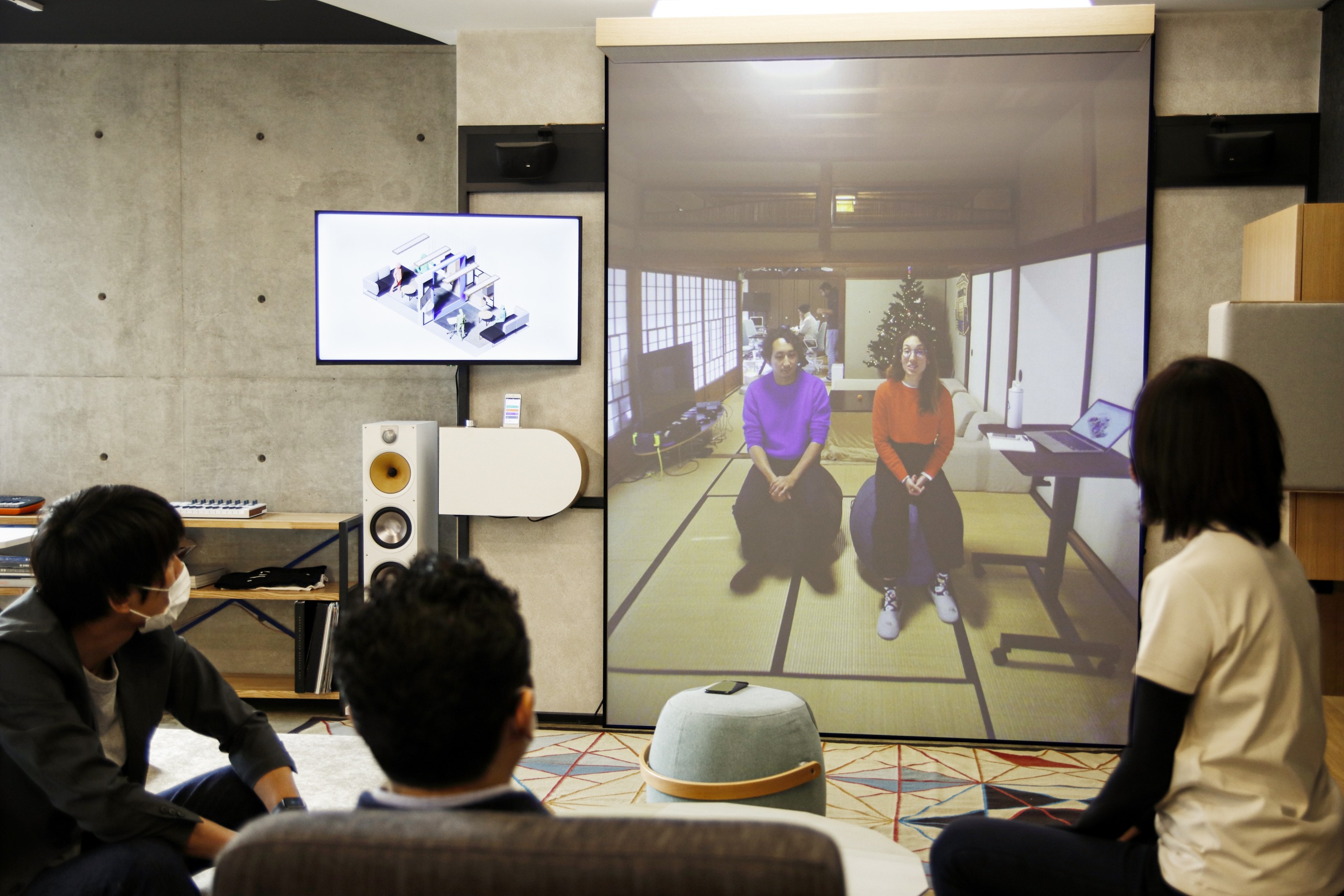 Ordinary web conferencing systems which are based on WebRTC seem convenient because they are accessible from a variety of devices, but it makes latency unavoidable. Since the Tonari system is built from scratch, there is also little to no latency.
For example, Zoom has an average latency of 300–500 milliseconds, and Tonari can perceive a latency above 150 milliseconds, and to make latency imperceptible, it has to be below 150 milliseconds. Based on that, Tonari has resolved to reduce latency to under 120 milliseconds.
Can the Tonari Workspace Hacking Connect Multiple Spaces?
Technically, it is actually possible to connect three locations in Nagoya, Fukuoka, and Sapporo at the same time using PiP displays. However, connecting multiple locations would prevent people from having spontaneous conversations, and undermine the peaceful feeling of being in someone's presence.
But while it may look convenient, it does nullify the most essential part of space hacking, making you forget where you are connected to. This is precisely why Tonari is committed to creating a one-to-one connection for its system. Doing this can make it possible to close the gap between headquarters and branch offices by creating one single workspace. And this is something that existing web conferencing systems cannot do.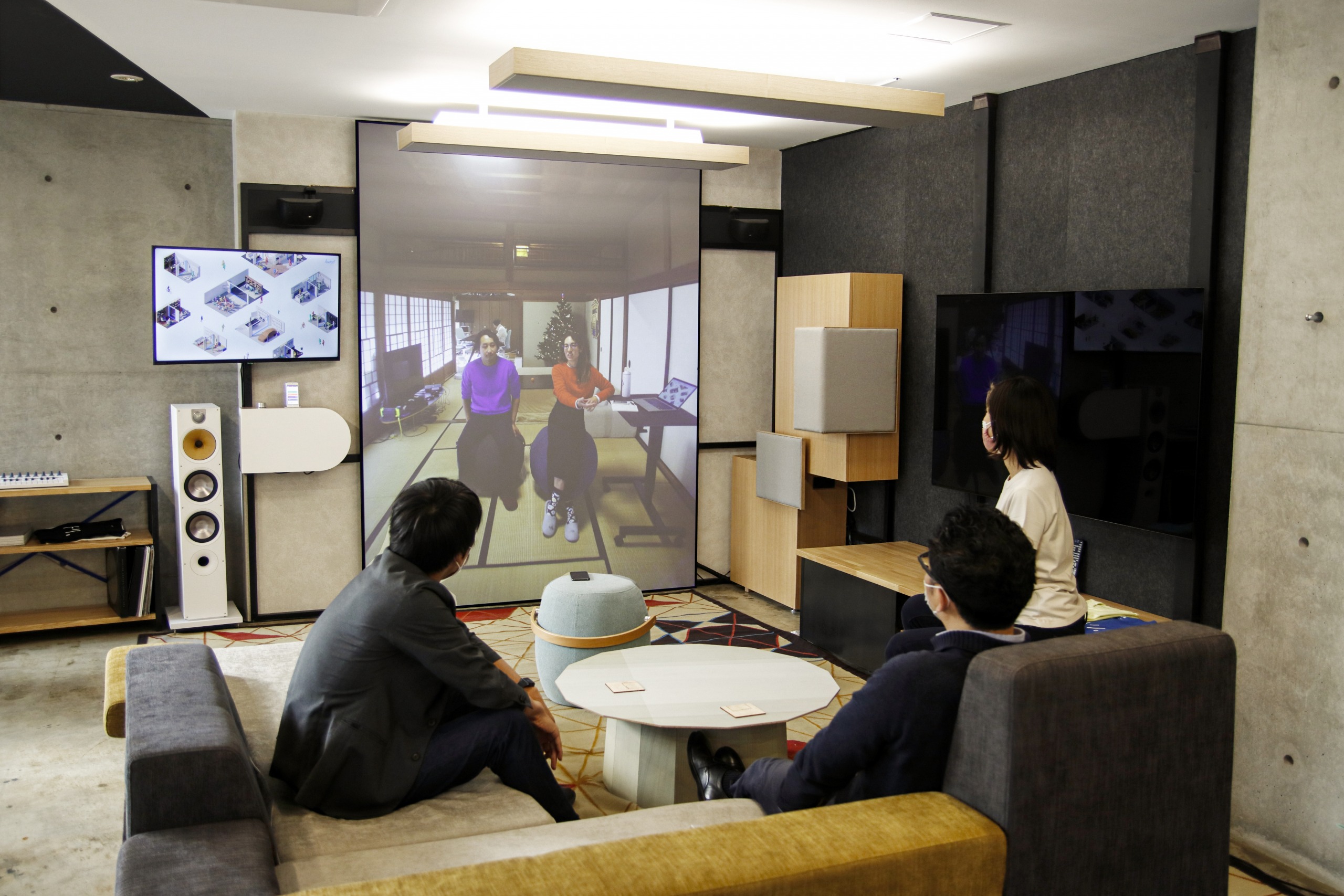 How Does Tonari Function as an Organization?
One wing of Tonari functions as a general incorporated association and the other functions as a joint-stock company.
During its initial years as a general incorporated association, Tonari was awarded 50 million Yen for three years, totaling 150 million Yen, by the Nippon Foundation. This laid the foundation for Tonari to initiate research and development and begin to study possibilities for a decentralized society.
Even leaving aside the perspective of laying the foundations, joint-stock companies tend to be evaluated based on their performance in the first year. But if the company focused only on its needs as a joint-stock company, rather than the values it believed in, it would end up focusing on short-term monetization.
But establishing a general incorporated association enabled the founders to take their time and deliberately develop Tonari as a social infrastructure that may be used, for example, in school or in healthcare.
Tonari contributes to a decentralized society by maintaining a continuous general incorporated association with the role of conducting research and development from a long-term perspective, and in parallel, by creating B-to-B products and driving sales as a joint-stock company.
Basically, Tonari conducts long-term research and development as a general incorporated association and then monetizes it as a joint-stock company. After transferring to the joint-stock company, the two organizations are separate in terms of pursuing research on future challenges and long-term goals. The association serves the role of an R&D department or laboratory for the company.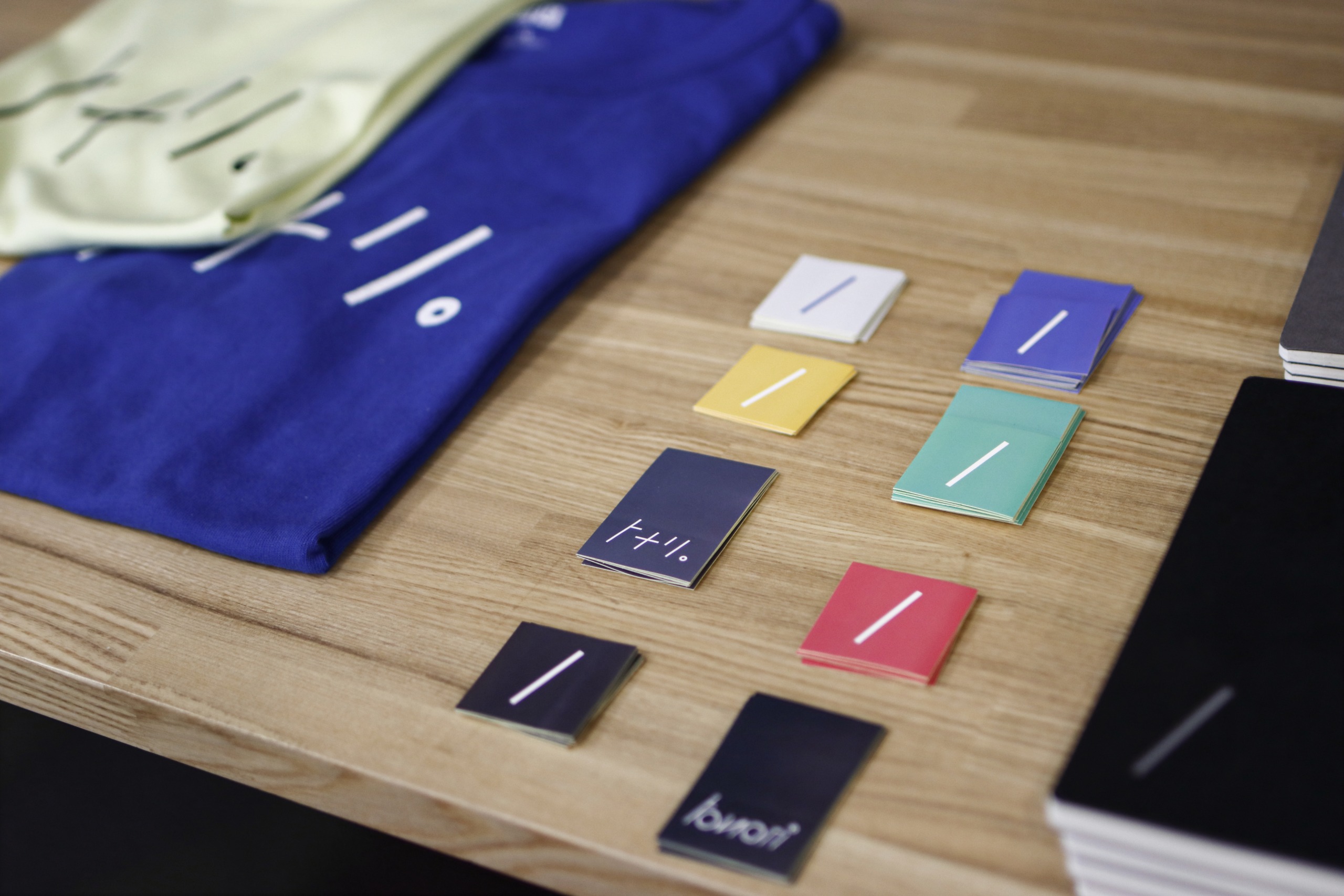 Connecting People with Places
Tonari's COO Gono believes that after Covid-19, while some companies will never choose to work from the office again, there will also be companies that will never work remotely again.
In both cases though, people need to come together, and considering the power of informal communication to create a team spirit and innovative products, we will still need big cities like Tokyo as a medium to gather people and information. However, in terms of a fulfilling lifestyle, moving to the countryside may be the best choice for some people. As that occurs, the connection between local communities and Tokyo will greatly increase the radius of the community itself.
Tonari's founder Kawaguchi has said that he wants to connect his own front door to his parent's front door, so that when his children come home from school they can hear their grandparents say, "Welcome home." And that's the kind of connection Tonari hopes to develop with a technology that allows us all to reconsider what is important to us. And Tonari wants to offer people the freedom to cherish that!
Interviewed:December 2020
Interview by: Chikara Natsume
Photo Credit: Motokazu Hara