"I want to make a traveling brand that's still loved a hundred years from now."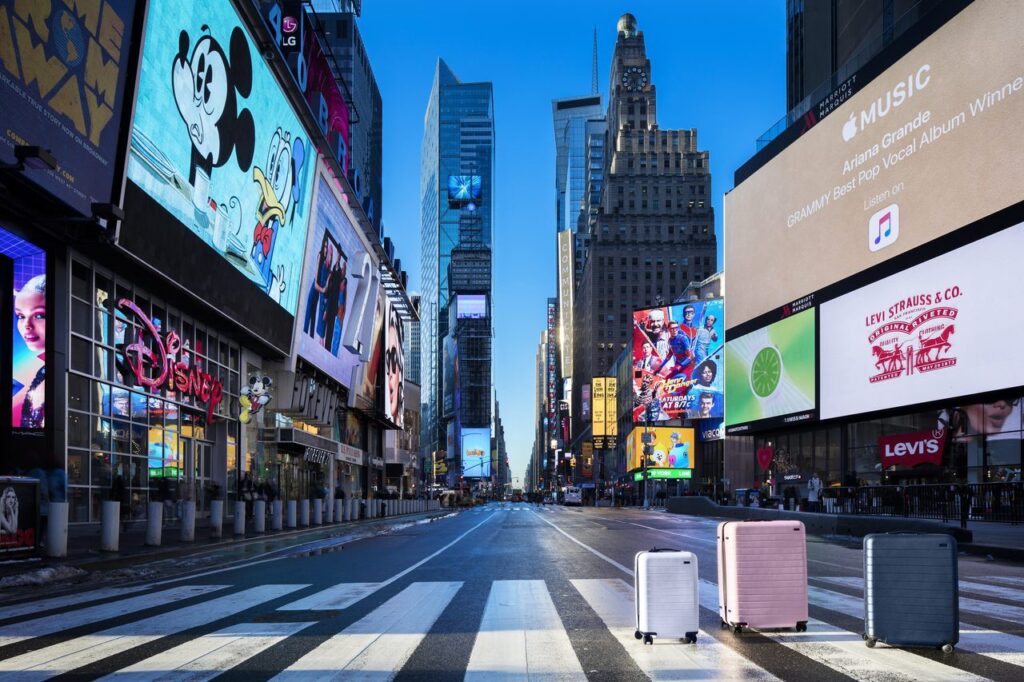 So speaks Stephanie Korey, the co-founder of Away. We delve into the secrets behind the suitcase brand that all the US is talking about.
The original article "AWAY" is a part of the WORK MILL with Forbes JAPAN Issue 4 -loved company©WORK MILL, published on April 11, 2019
There's a startup brand that in only three years has sold a million suitcases throughout forty countries, opened over ten retail stores, become profitable by 2017 according to Forbes magazine, and whose sales soared up to 150 million dollars in 2018. It's Away, a suitcase brand founded by two women. Away offers suitcases and other traveling equipment both online and in-store, hosts events, and even publishes a travel magazine. Their concept is to design traveling as a whole to introduce the wonders of travel to consumers. It was almost destined that co-founders Stephanie Korey and Jennifer Rubio should meet. Steph worked as a buyer for a major US department store and then a marketer for Kate Spade in New York. Afterward, Steph joined the then newly founded eyewear brand, Warby Parker. And as fate would have it, who else should join the company on the very same day but Jen, who is now Away's Chief Brand Officer. The two hit it off immediately, but Steph decided to leave the company two and a half years later to enroll in Columbia Business School. After graduating, she worked on product strategies for Casper, a D2C mattress company. During that time, Steph and Jen walked completely different paths of life. But as Steph put it, "Just as I had learned everything I needed to know about retailing," she got a phone call from Jen. Jen was on vacation in Swiss when her suitcase broke mid-travels. She had called Steph to vent about how cheap suitcases break easily, while quality ones were so expensive. And what was the deal with that?
"Jen was telling me about how there should be other options. I felt so too, and realized that there must be a market for it."
As they researched the market, they noticed how the middle margin was raising the prices. So they focused on implementing a D2C business model in order to provide quality products with reasonable price tags. What they were most careful about was not let it become a one-way interaction. By communicating closely with their customers and receiving detailed feedback, they are able to quickly grasp what their users love and where improvement is desired. They're also cultivating a travelers' community, to become a travel brand that will still be loved 100 years down the road.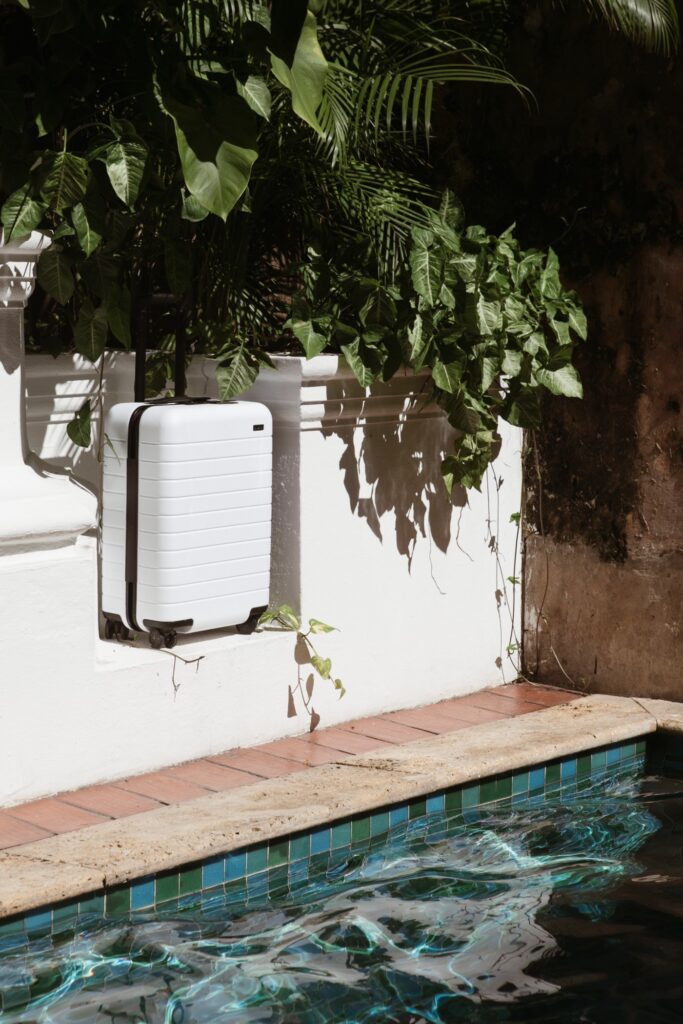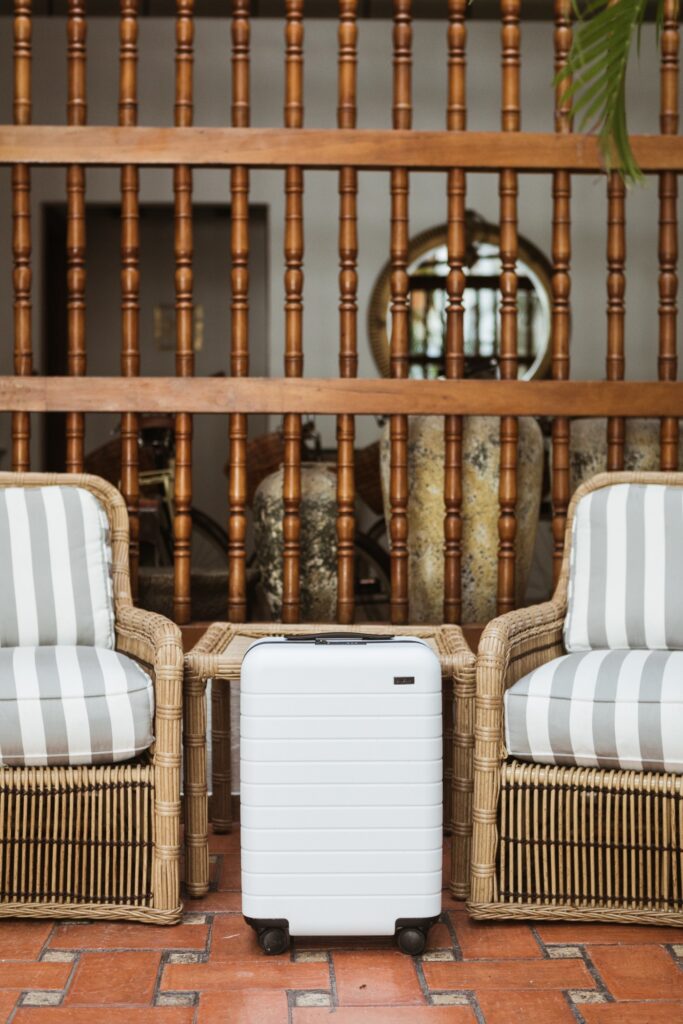 AWAY'S WORLDVIEW – Delivering a "world view" through Instagram
Away's Instagram account is almost like a fancy travel guide. What Away presents are the trip itself, accompanied by their suitcases. "I want to design the entire experience of traveling," explains Steph. And true to her word, the pictures that look like a scene from a dreamy vacation have drawn in many fans.
Opposites make the best decisions
Steph describes how she and Jen are absolute opposites. "I can never get away from business-like logical thinking and productivity, while Jen places more importance on brand value and customer experiences. Her actions are based more on instincts, which is the exact opposite of me." Their opinions collide quite often, but they talk it over each time, taking the chance to get to know each other better. Because they're so ready to try to understand one other, they're able to make solid decisions. There are two major instances where such attitude has brought them success. One was making a travel magazine.
Why an in-home media was necessary
One day, Jen came up with the idea to start a magazine about traveling using beautiful paper. "When she first told me about it, I opposed to it immediately. It just wouldn't be profitable. But as I listened to Jen's enthusiasm, I began to like the idea of spreading our worldview and offering new travel experiences through a magazine." And so, HERE magazine was born. The result was something far greater than Steph had ever imagined. It wasn't some ordinary travel guide; the pages were refined and beautiful, the content was rich, and it was monetized with advertorials. "Without me, it would've been an uneconomical magazine, and without Jen, there wouldn't have been a magazine at all," reflects Steph. Away has published seven issues of HERE in eighteen months. The magazine stirs imagination through travel destinations, people, and cultures. Ally Betker, who joined Away two years ago, is responsible for creating HERE. Ally built the magazine from scratch all on her own, but now she has an editorial team that is eight strong. Their online edition has just come out in January, and HERE is on its way to getting everywhere. Ally gained editorial experience working for VOGUE and WWD. "I love traveling. I'm proud to be able to create this amazing magazine," says Ally. HERE isn't some magazine or guidebook that just offers superficial travel reports. Ally and her team actually visit the locations and speak with the locals to focus their attention on indigenous perspectives. They feature articles that delve into the culture and community. Each issue is based on destinations and not themes. No phones or laptops are allowed in the editorial meetings where they select locations that arouse their wanderlust. Each issue presents a mixture of popular tourist destinations and lesser-known places picked solely by the team's intuition. The April issue introduces Dublin, Guadalajara, and New Orleans.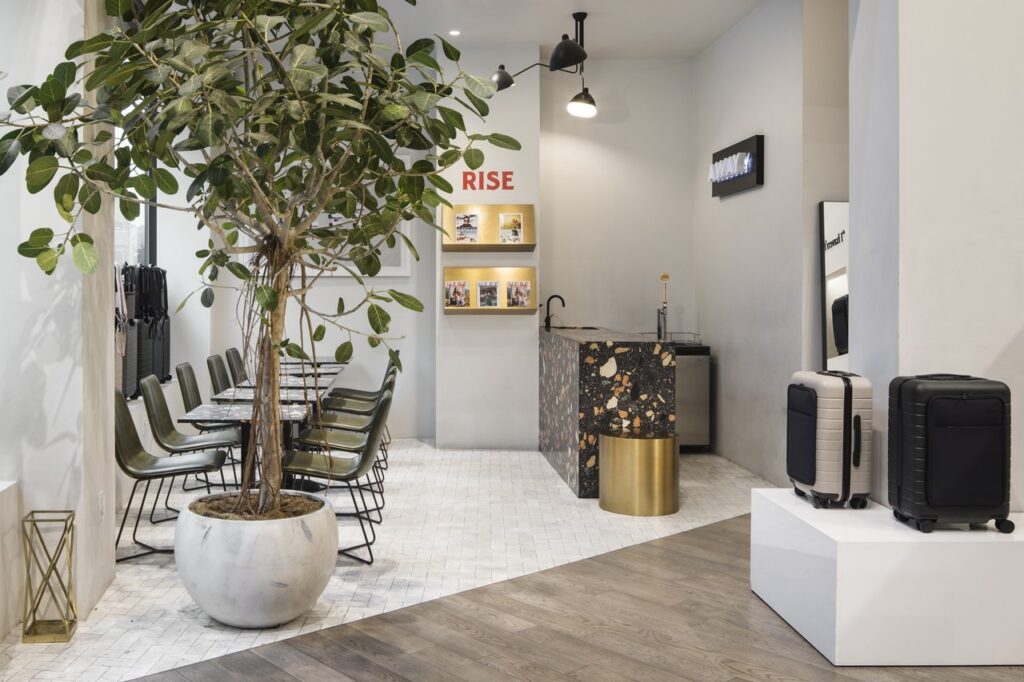 I want to make a store where people can share travel stories and dream up plans for their next journey
Opening up a real shop
Another of Jen's intuitive ideas that landed a success was to open up a brick-and-mortar shop. Today, they have a shop in five major cities."To be honest, I didn't feel the need for a brick-and-mortar shop in the beginning. It's not like we sell things you need to try on," explains Steph. But it didn't take long for her to realize she was mistaken. Three months into online retailing Away opened a limited pop-up store (another of Jen's instinctual ideas)."People came pouring in saying things like, 'I saw your website, but wasn't sure how heavy it'd be,' and 'I wanted to see how the material felt like.' It was eye-opening," recalls Steph. After realizing the need for a place to soak up the reactions of their customers, they quickly decided to open a permanent shop. Steph isn't afraid of investing in anything that would have a positive effect on the brand such as magazines and brick and mortar shops. Just recently, they moved their office to the center of Manhattan to accommodate the increase of employees. "It was a very tough decision as the rent is so high, but both Jen and I agreed that we needed a place our staff would be eager to commute to. Just walking around SOHO gives you so much inspiration, and it's really easy to access. We figured it was worth the money." When asked what her next goal was, Steph smiled and replied, "I have tons, but one is to expand to locations all over the world. We see our suitcases at airports around the globe, and it makes me really happy." But both Jen and Steph are careful not to be haphazard in their expansion. "It's easy to use a wholesaler to expand overseas, but if you don't do it right, you could lose control over how you deliver the brand message and lose the chance of enhancing customer experiences. We don't want to do anything that would jeopardize the world view we want to convey."Steph pipes up with excitement, "Jen and I are going to Japan for the first time ever in April to research the market. We can't wait!" Their travels and their passion to spread Away to every corner of the world will continue to soar together with adventurous Away users everywhere.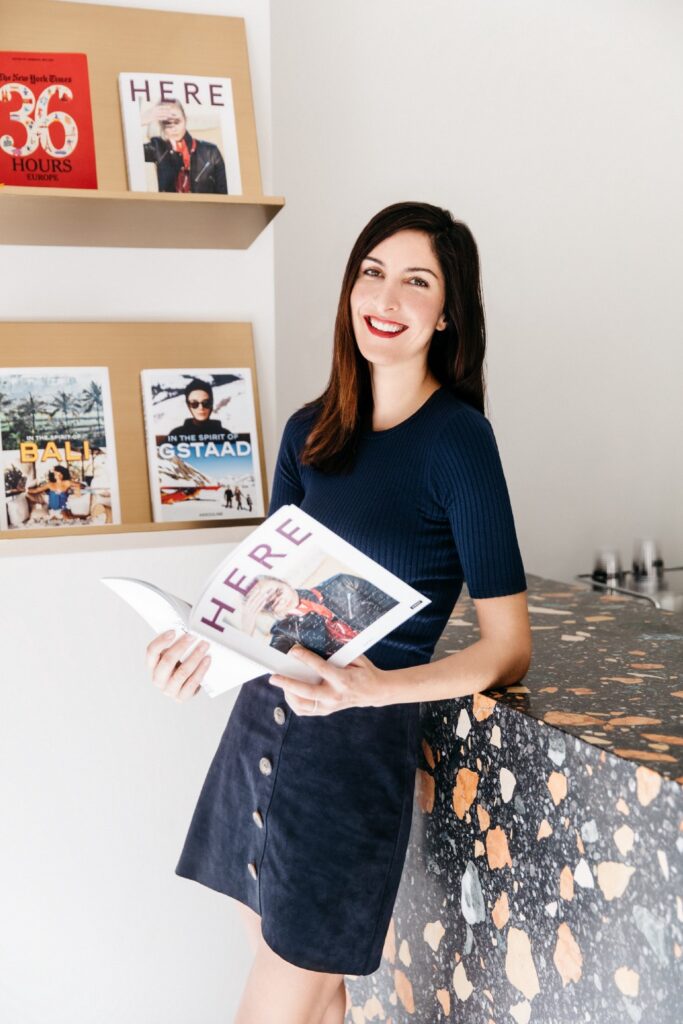 Steph Korey
Co-founder and CEO. After working at Bloomindale's and Kate Spade New York, Steph joined Warby Parker, a D2C eyewear company. She started Away with a former colleague from Warby Parker.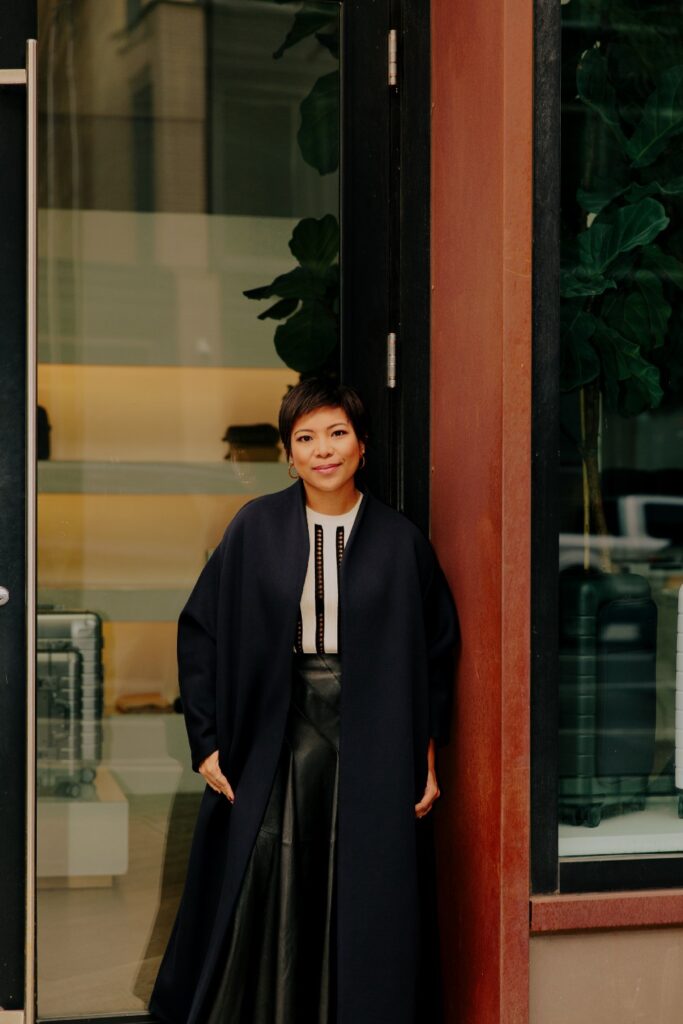 Jen Rubio
Co-founder and Chief Brand Officer. After working at internet advertising firms and fashion companies, Jen started Away with Steph. Jen is in charge of Away's branding communications.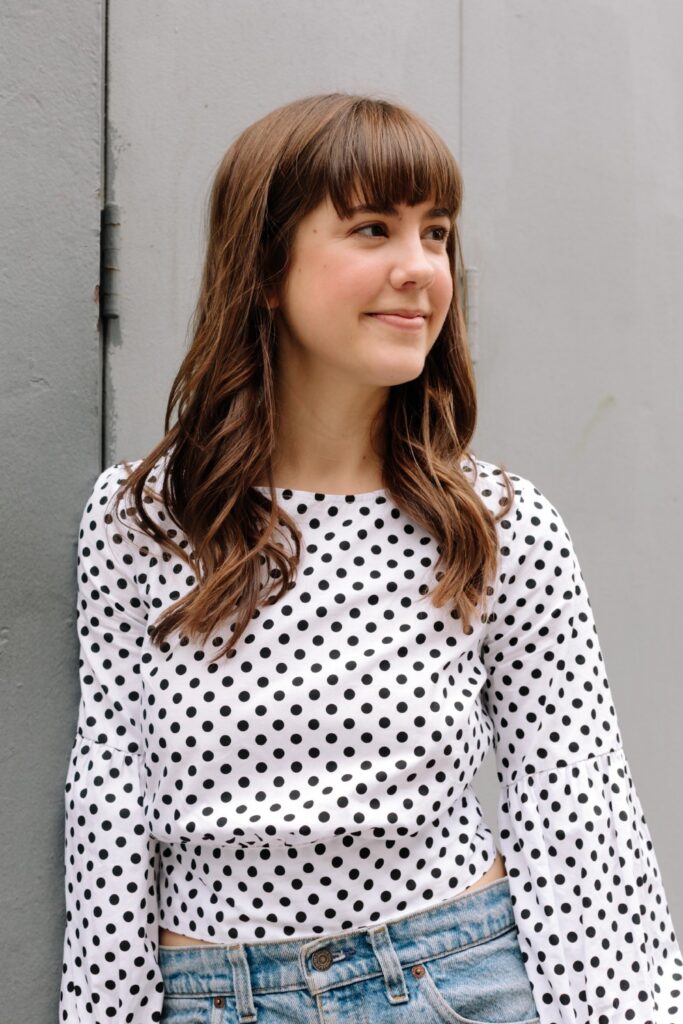 Ally Betker
Editorial director of HERE magazine. After building a career at VOGUE and WWD, Ally joined Away in November 2016. The first issue of HERE was published the following January. She now leads a team of eight.
AWAY
Founded by Stephanie Korey and Jennifer Rubio. Their main business is manufacturing and retailing suitcases. Steph and Jen are former colleagues who reunited after a personal experience of Jen's, subsequently leading to their founding Away. Their products are priced around 250 dollars. It's reasonable compared to the more expensive luxury brand suitcases, but the quality and story behind their travel bags have induced an explosion of support from the millennials. They come with detachable lithium ion batteries so you can charge whatever you need to while waiting or while on the move. Fitted with Hinomoto Jomae casters and YKK zippers, these suitcases have ties with Japanese manufacturing.