"My family wasn't rich by any means," says Davis Smith, the CEO of Cotopaxi called "next Patagonia"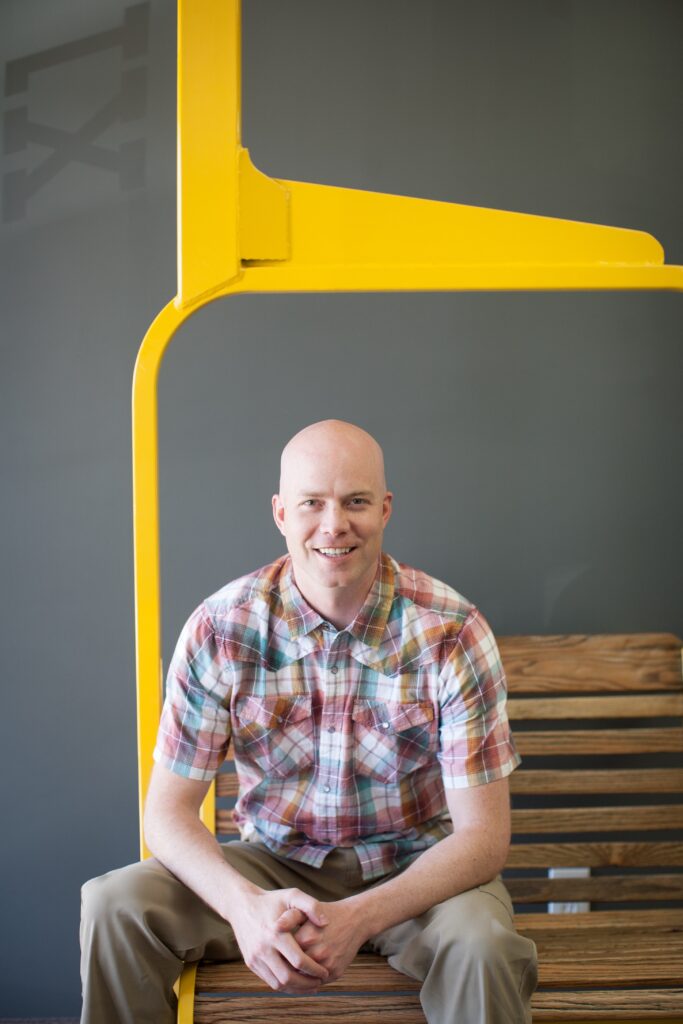 Davis Smith, Founded Cotopaxi after working at a VC and starting up a few other companies. While being a serial entrepreneur, he's also an angel investor, investing in startups such as Warby Parker and Allbirds.
The original article "COTOPAXI" is a part of the WORK MILL with Forbes JAPAN Issue 4 -loved company©WORK MILL, published on April 11, 2019
"Sorry, I'm late." One hour after the scheduled time, Davis Smith, the CEO of Cotopaxi, quietly entered the room.
We had heard that a member of his family passed away on the day of the interview. Unlike the clear blue sky over the majestic mountains of Salt Lake City, Utah, where the Winter Olympic Games were once held, Davis's face was clouded over. Yet, he was able to force a smile now and then as he softly began to tell us about his brand.
Cotopaxi is a D2C company that handles all sorts of outdoor gear such as clothing, bags, and tumblers. A portion of their sales is given to alleviate poverty, and their activities are published yearly in their Impact Report. Cotopaxi is called "the next Patagonia" by many, but there's quite a unique story behind its foundation.
"Now, our main business is to sell outdoors products, but that's not how we got started," says Davis. To understand the whole story, we must go back to Davis's roots. Davis was born in the United States but moved to the Dominican Republic at the age of four. The Dominican Republic is one of the most poverty-stricken countries in Latin America. Back when Davis lived there, many children his age ran around naked.
"My family wasn't rich by any means, but I realized how blessed I was and just how many opportunities I had compared to those children who didn't have any clothes on their backs. That was when I began feeling a strong sense of responsibility to make society better."Davis, who grew up in Latin America, went on to acquire an MBA at the Wharton School of the University of Pennsylvania. After starting up a few web companies in Brazil, he founded Cotopaxi in 2013.
"When I was little, I'd cross the Amazon with my father on a handmade raft, go fishing for piranhas, and even lived a self-sufficient life on a small island. I just loved the great outdoors. That's where Cotopaxi's roots are."
But spending a lot of time in the wilderness also meant he Witnessed pollution destroying nature and people living in impoverished conditions.
"I realized, my duty must be to make consumers choose better products so society as a whole can head for a better future. To accomplish this, I needed to get my message across to as many people as I could."
When asked how he did it, he smiled smugly and said,
"First, I bought two llamas on the internet."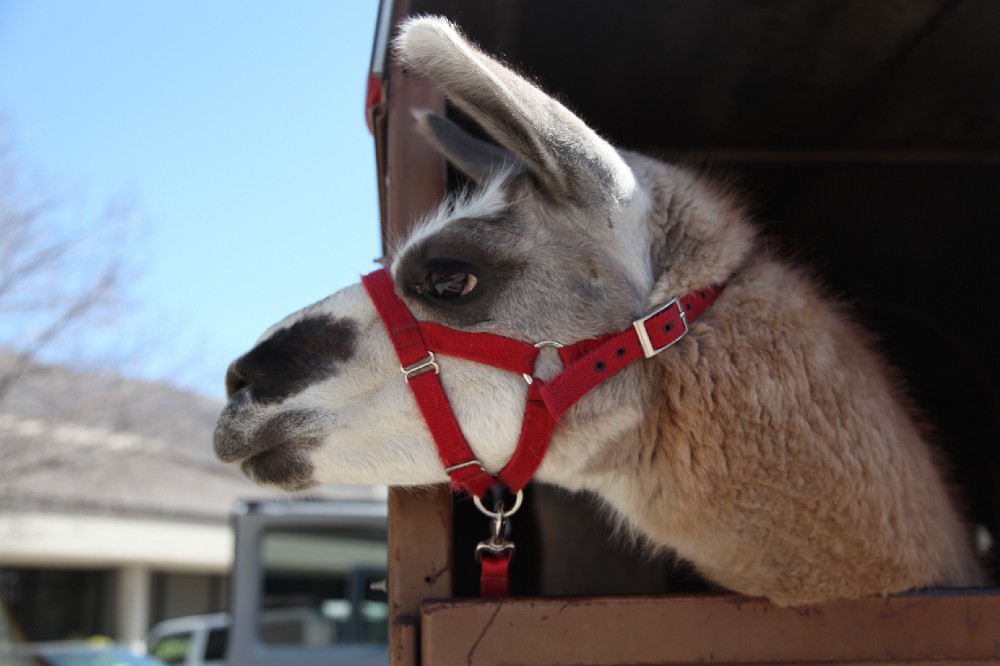 To get people to listen to his message, first, he had to gather attention. To do this, he looked for something in his roots from Latin America and chose two llamas that are native to the area, to take on his tour around universities in Utah, where he talked to the students about his vision. "It was a bigger hit than I'd imagined. Everyone took selfies with the llamas and put them up on their social media. Cotopaxi became known throughout Utah in no time," says Davis.
"According to my own personal research, there's a trend among the young people of today to choose brands that do good for the environment and society through their philosophy and business processes. They want to support companies that have ethics they can relate to."
The "next Patagonia" started from a festival
Adventure x festival
But they didn't start selling outdoor gear right away. Cotopaxi actually started with festivals. "I wanted to impress social contribution to the people who could relate with my vision through experience, instead of just by selling products. So I started an event where people could experience nature," says Davis.
The event was dubbed "Questival," a portmanteau of "quest" and "festival." A team of six people works together to discover the great outdoors. They take pictures and upload them to a special app. Are they taking on challenges as they have fun? Do they have good teamwork? How great are their pictures? The teams score each other on such categories, and the team with the highest points wins. It's been held in many locations around the US.
Last year, there were 38 Questivals. The participation fee is just 40 dollars. Over 1,000 young people in their twenties and thirties come to take part. "About 3,000 people took part in our very first Questival. We weren't selling any merchandise yet, but the participants painted the Cotopaxi logo onto their own bags, hats, and clothing to make original Cotopaxi goods. Some even spray-painted their cars for the event. I don't think even I would've gone that far. But then I realized then more than ever how strong Cotopaxi's mission to fight poverty was."
After the first Questival, the company began giving out backpacks to the participants, so they could experience the world of Cotopaxi even more. The backpacks were an embodiment of the Cotopaxi creed.
What is a "Questival"?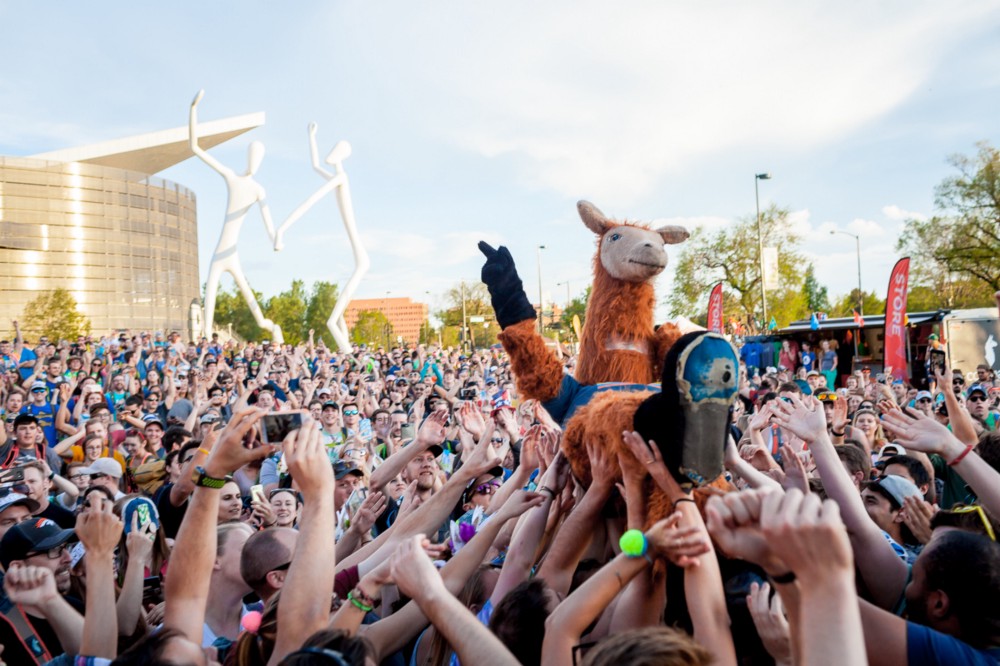 Creating communities with
adventure × festival .To join a Questival, there is an online registration site where you can choose what race you want to take part in. After planning how to conquer the missions, party at the launch festival before starting off on your 24-hour race. Enjoy every natural adventure from rock climbing to garbage picking.
Davis understands how difficult it is to have both business results and social contributions. But still… he wants to do what's ethically right for the world.
---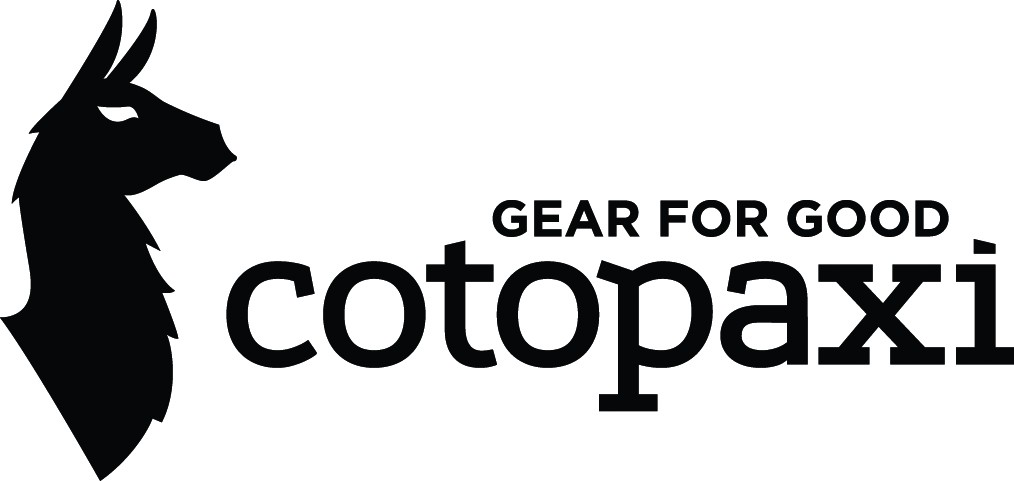 Cotopaxi
Founded in 2013 by Davis Smith. Their shop/office is in Salt Lake City, Utah. Their corporate mission is to alleviate global poverty, and they donate a portion of their revenue to NPOs and educational organizations while also teaming up with fair trade certified organizations to improve the living standards of their factory workers. The workers are entrusted to choose the colors for the backpacks. For Cotopaxi, the factories aren't just subcontractors. Cotopaxi goes to great lengths to make sure the people who work with them work happily. The company also hosts "Questivals" in the US so consumers can come and experience nature. They're also devoted to creating a fan community based on millennials.
---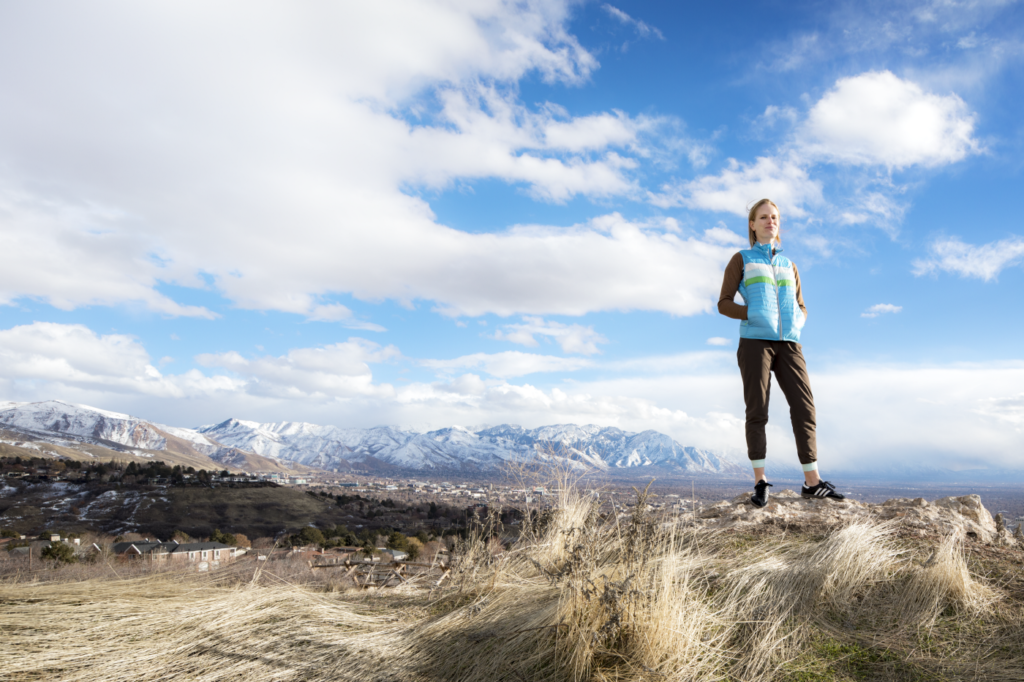 Straight and honest
"Our bags are made in the Philippines in a factory in the same grounds as Patagonia," explains Chief Impact Officer (CIO) Annie Agle. Cotopaxi's backpacks are known for their colorful and vivid designs rather than being simple and refined. There are many factories around the world, but after considering quality and transparency, this factory was their only option.
Annie once worked with NPOs at IDEO, a world-renowned design consulting firm. Annie joined Cotopaxi in the spring of 2018. "When you talk with Davis and see what Cotopaxi actually does, you can really tell that he's out to change the world. I was drawn to the company's mission to alleviate poverty along with the gentle and warm way Davis listens to his employees," says Annie.
"I've worked for a lot of companies with social contribution as their mission, but they were all superficial. They only did it for the brand image. Davis understands how difficult it is to have both business results and social contributions. But still, he won't go for just the revenue. He has the strong spirit to keep on doing what's ethically right for the world."
As mentioned above, many call Cotopaxi the "next Patagonia." When asked if it could become competition, Annie answered, "No. It's true that we're in the same category, but the scale of our companies is so different, and so are our missions. However, we both want to make the world a better place. I hope we can help each other along with other companies and organizations to influence society."
This year, Cotopaxi began manufacturing their products at a fair trade certified factory. It costs an extra two percent to use the factory, but that money is given back to the factory workers. The money will be given directly as extra pay or be used to run an in-house nursery or to serve free lunch. "We want to be a company where everything we associate with as a company is morally correct, and to create a community that has the positive power to be humanely considerate," asserts Annie.
The products Cotopaxi sells have a warranty of 61 years. This is the average lifespan of someone living in a developing country. It's a message hoping that people will embrace Cotopaxi's credo from birth until death. The Salt Lake City outdoors brand is out to change the world.
---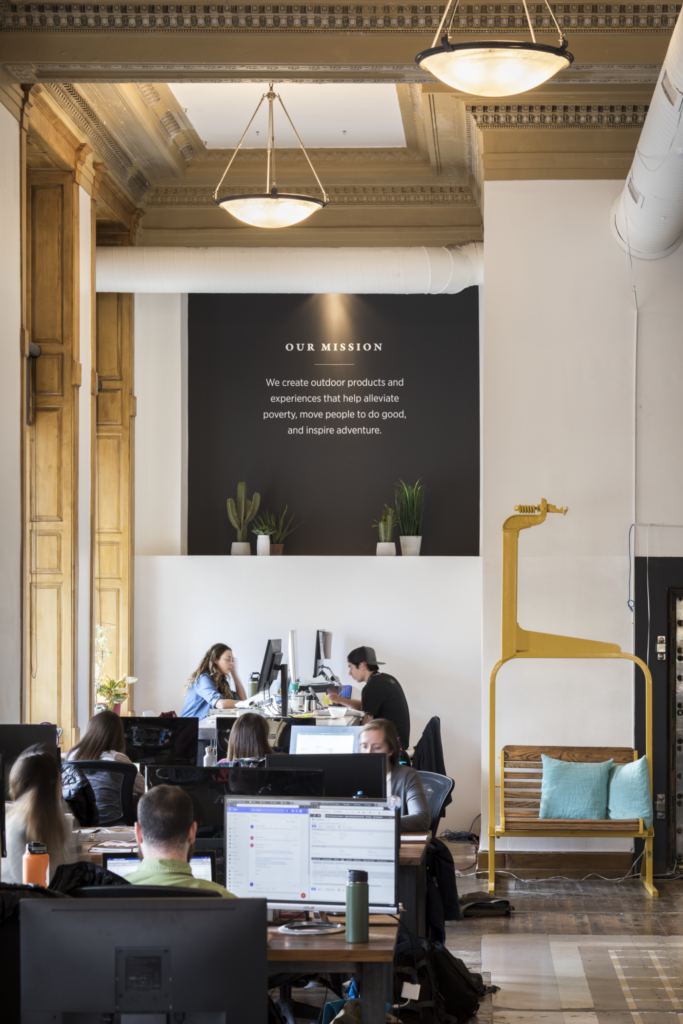 The company's mission is written on the wall where every employee can see. The CEO deliberately placed it so everybody would continually revisit the mission. As mentioned before, Cotopaxi does not just sell outdoor gear but also provides experiences for people to take an interest in nature and society.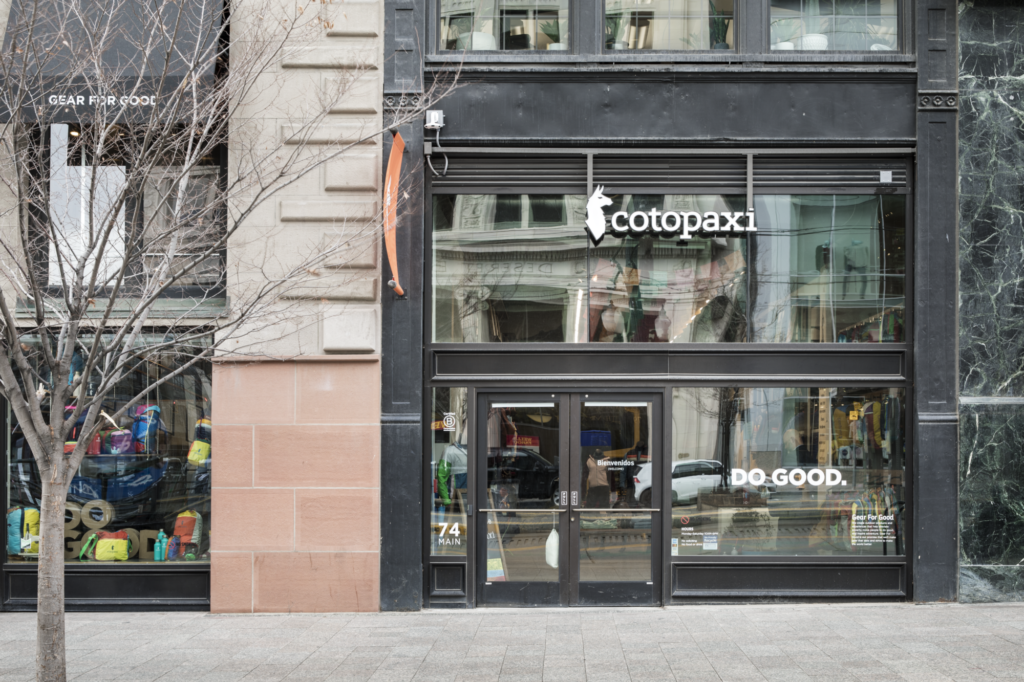 Their shop sells outdoor gear with unique colorful designs. Most of their sales are online, but they're considering opening more shops. They've sold their goods in Japan before through a wholesaler, so hopes are high for a shop opening in Japan someday.