Applying Human Scale to Urban Design – Interview with Midori Aiura (PLP Architecture) on the "Future of Cities"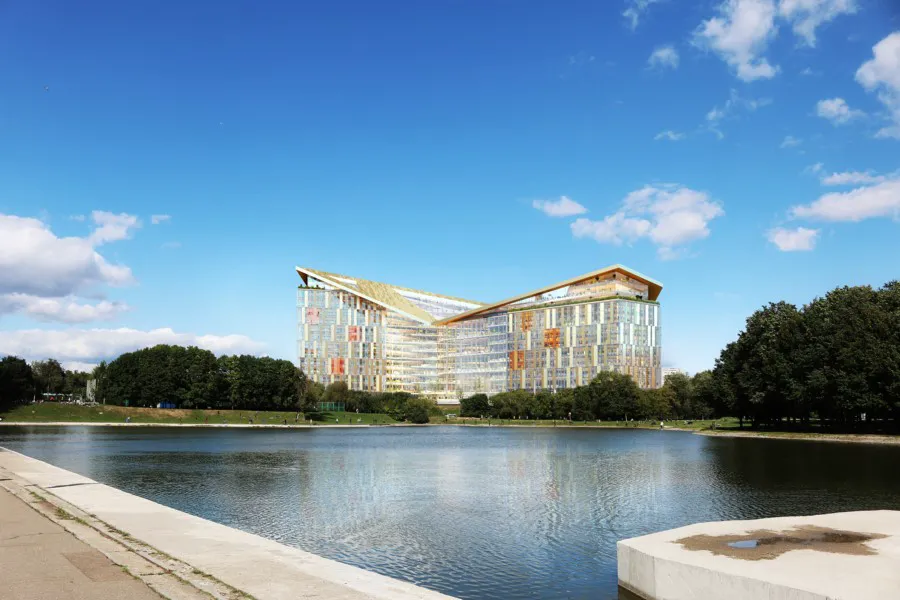 The number of people dispersing to rural areas due to the Corona pandemic has been accelerating. In Japan, large corporations are also relocating their headquarters to suburbs. How will the state of our cities change in the future? WORK MILL editor-in-chief Yamada Yusuke spoke with Aiura Midori, a partner at PLP architecture (a British design firm that undertakes large-scale redevelopment projects in cities and towns around the world) about the future of our cities.
---
Aiura: I currently live approximately 20 minutes from central London. During the lockdown, the noise from cars vanished and I was surprised to hear birds chirping and the air became cleaner. As humans step back from their activities, nature is being restored.
CO2 emissions are also drastically down–26% from their peak. That's a big number since ~7.6% is what is needed to avoid global warming worldwide. As of April this year, EU leaders and companies have declared a "Green Recovery" initiative to accelerate decarbonizing the climate. It's a rare chance for everyone to partake on this scale.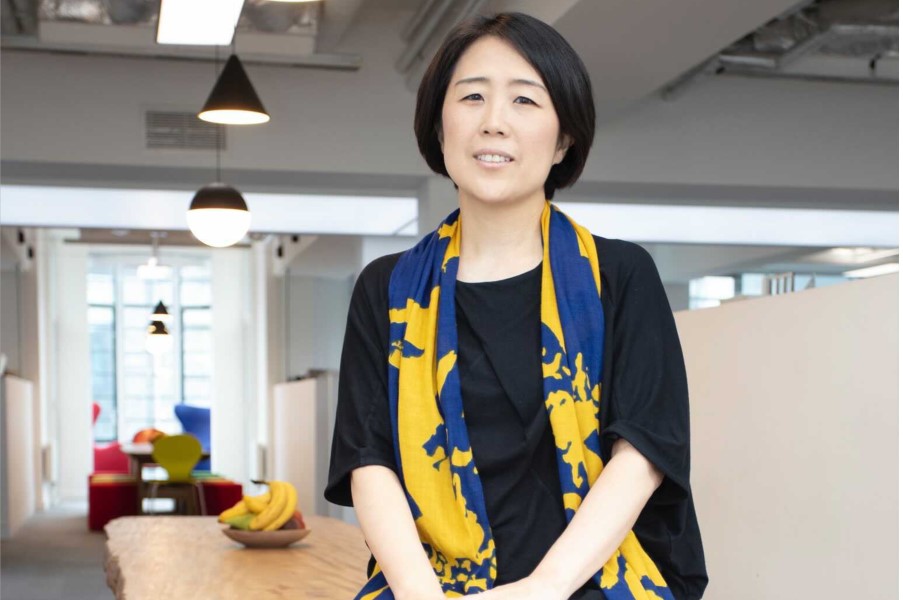 ―Aiura Midori
Has over 20 years of experience in designing office, residential, educational facilities, public facilities, and master planning projects in the UK, US, Europe, Middle East, and Asia. She led the design for the construction of "The Edge", a smart building situated in the headquarters of Deloitte in Amsterdam. She is also a founding member of PLP/LAB, a research institute of PLP Architecture and innovation consulting from the urban, human, and digital perspectives. She also leads the project in Tokyo together with Nakajima Raita, the representative of PLP Tokyo.
Yamada: Although unexpected, we have shown that if we work on a global scale, we can have a great impact.
Aiura: This awareness existed before the coronavirus pandemic, but now we have experienced that we can change things on a large scale from the impact of dispersing people's living areas. Many who were aware of the SDGs but skeptical have changed their minds, and investing in sustainable things has become normal. Architecture and urban design are also hopping on this trend, especially in Europe.
Yamada: For this trend, what should we focus on when designing architecture and cities?
Aiura: In the future, "resilience" will be the focus. It's defined as "the capacity to recover quickly from difficulties; toughness." It will become important how to take this into consideration in architecture and the city.
It's possible to purposefully apply the technology we have today to human behavior, population density, air quality, space, etc. For example, having an environment totally touchless where the location of people and the density of areas are calculated and known. Sensors are becoming varied and cheap, and systems that were originally human-centered can be applied to environmental resilience. Some existing systems are applied to corona, and are currently being used for opportunities in many countries around the world. It's important to have a vision for the human and natural environment, rather than just saying, "We can do it because we have the technology."
Yamada: So you are embracing technology with a new vision to ensure safety and security.
Aiura: Decentralization with these technologies will make the entire city more density-efficient, and once the data is available, we can avoid high density areas. We may enter an era where we can choose the density of life, place, and city that suits us best.
Yamada: On the other hand, a part of ensuring safety through technology can be interpreted as managing and monitoring people's lives, which is controversial.
Aiura: There are also issues with regulations, such as who information belongs to and where it should be shared in the first place, and whether the source of the information should be anonymous. Even in London, people are very sensitive about their personal information, and there is tremendous protection of it. However, with respect to human behavior, we don't need to know who is where. Density alone is enough. We only need to obtain the necessary information with approval. We should do the public interest places importance on while being careful about privacy.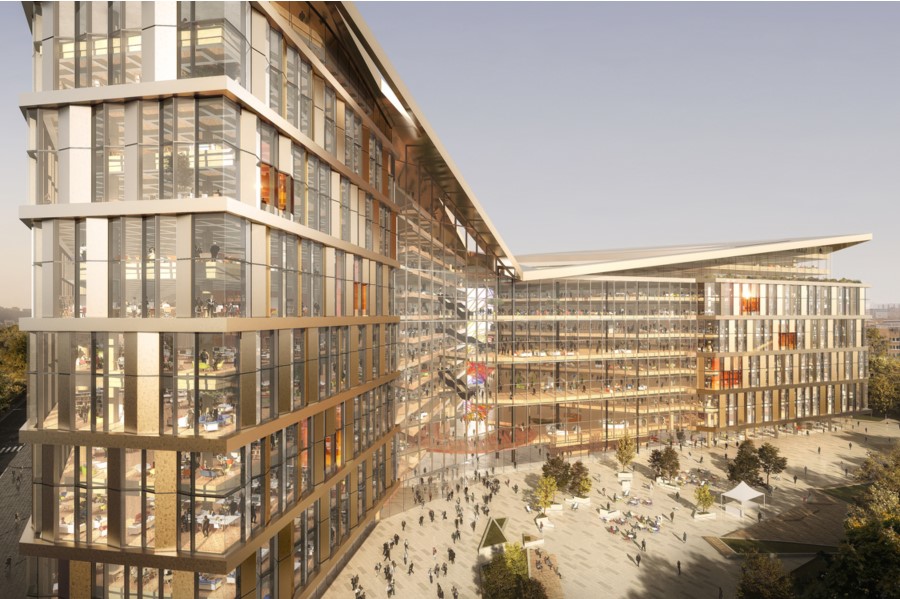 Yandex, Moscow The HQ office of Yandex, Russia's largest technology company, is located in Moscow's Gagarinsky district. The 170,000㎡ campus is not only set up to stimulate innovative thinking among workers, but also incorporates public spaces such as cafes, stores, and a technical museum, and actively interacts with those off campus.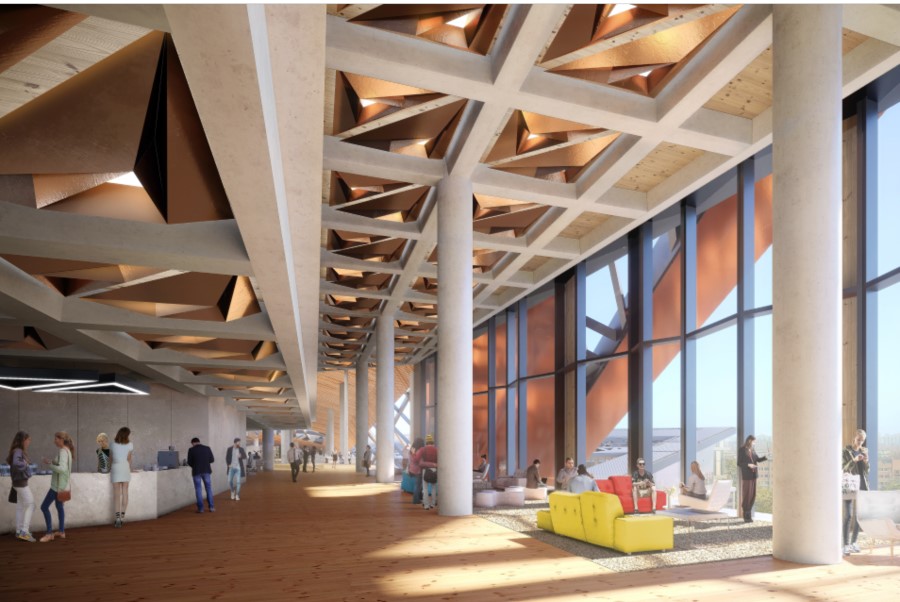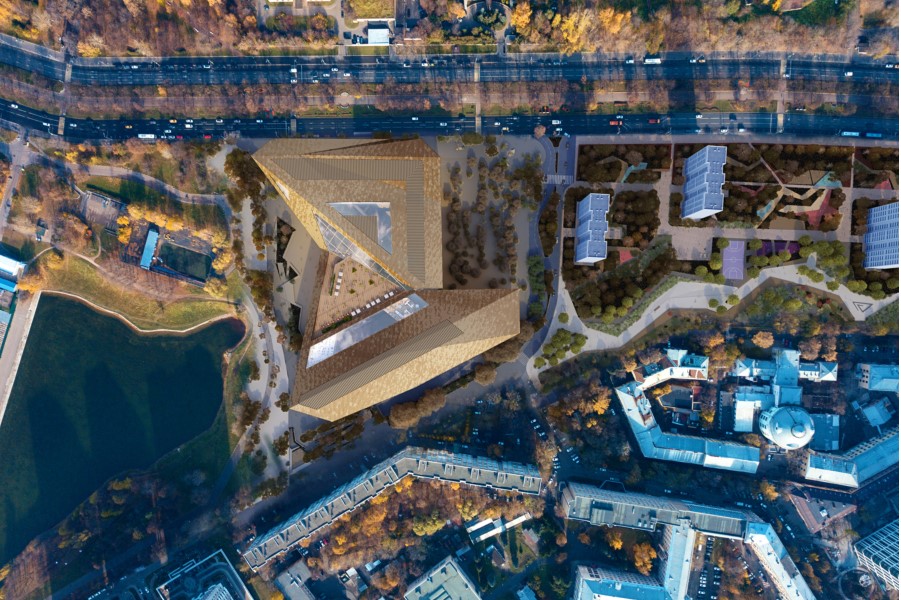 Strengthening the merits of medium to large cities.
Yamada: When people are dispersed, there are changes in behavior.
Aiura: In London, there's about nine times more public space per person than in Tokyo, and the density is considered moderate. In that environment, young people are seen gathering in parks and nature. Humans have an innate desire to gather, and I doubt this will change. Based on this premise, large and medium-sized cities come to mind.
Medium-sized cities are less dense, have some employment opportunities and education based institutions. They are independent as social systems. Mid-size cities have always been a focus, especially for those with families, to get away from large cities that are too expensive to live in.
However, large cities have rich "urban amenities" like business, art, theater and culture. Hence, it attracts top-tier personnel from both in and out of Japan, and provides opportunities for real exchange. These allures and values it brings are the strengths of the metropolis and they significantly impact people's behavior. Many of my friends who work in architecture and design choose big cities like New York, London, and Paris, each with their strengths.
Also, when professional couples each seek employment opportunities, the best option for both parties is in a large city. In my case, we also chose London because my husband's opportunity as a prof at the London School of Economic and Social Sciences (LSE) matched my opportunity as an architect.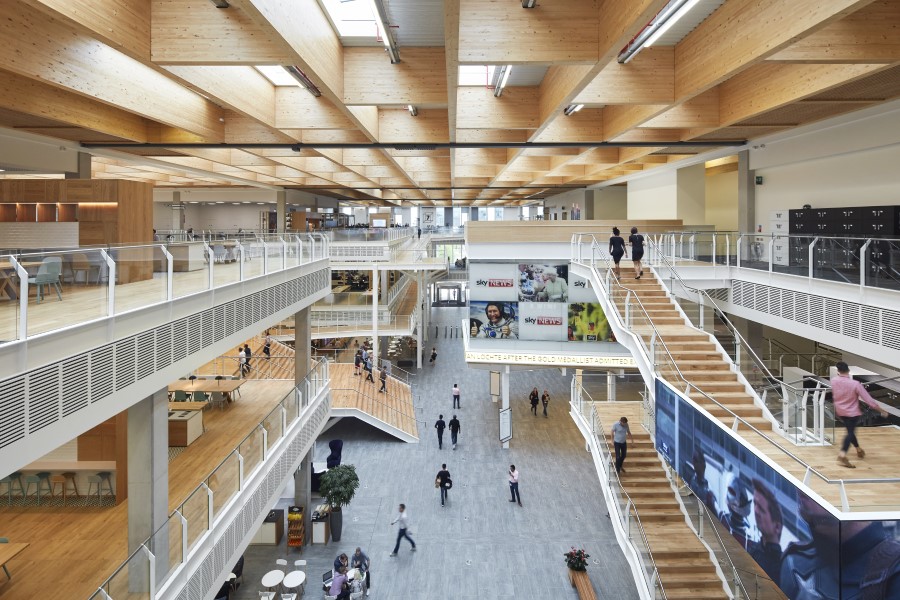 Sky Central, London Sky Television's HQ office. Surrounded by natural light and trees, it caters to different ways of working with its offerings of work points. It incorporates urban amenities such as movie theaters, cafes, and restaurants to create a work society beyond the workplace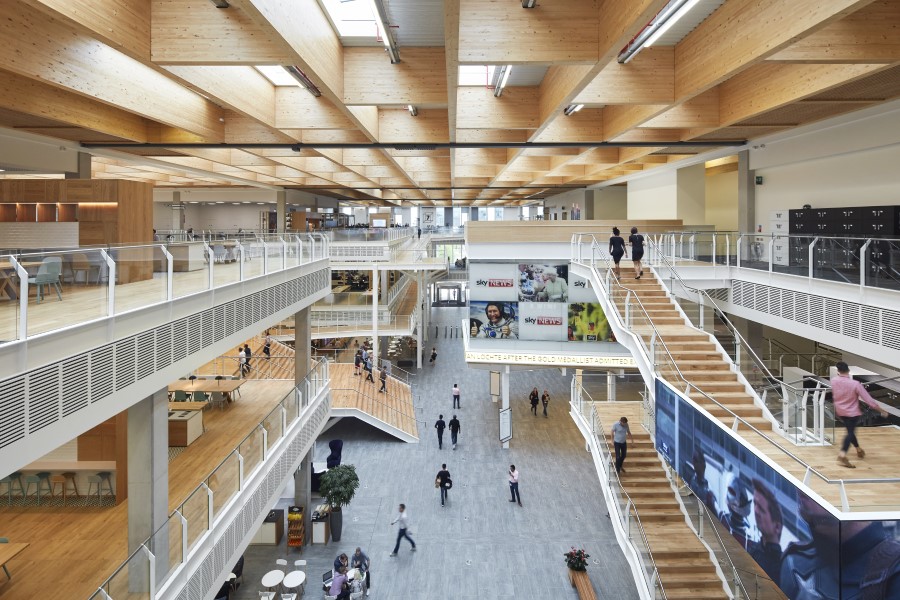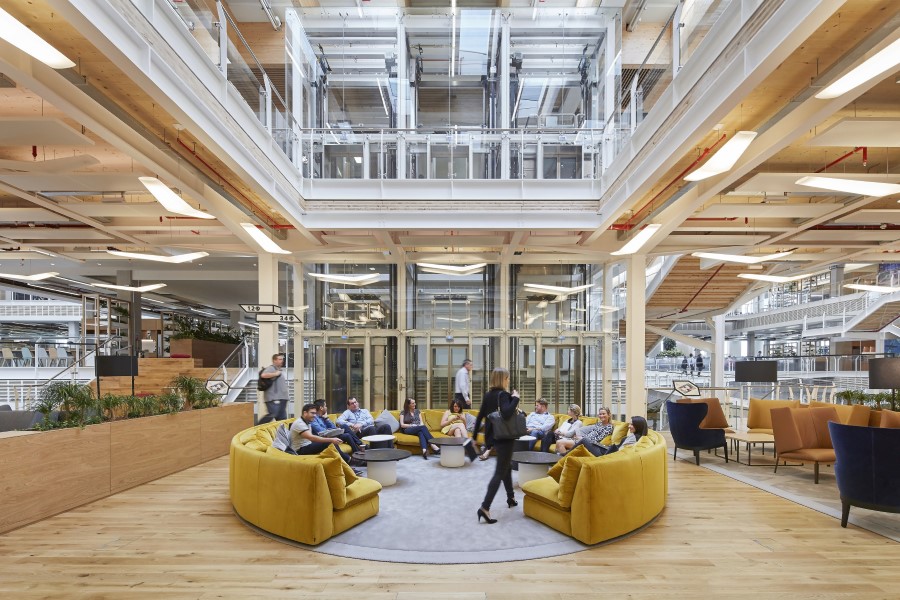 Yamada: A city that brings people in needs to have charm. One example could be a hashtag-like feature such as "Silicon Valley = Startups". As a real place, do you think cities should strengthen their existing appeals or create new ones? Which direction should a city choose?
Aiura: I think strengthening their current appeals is of bigger importance. New York and London have their own personalities and strengths that have been cultivated over a long period. It is important to incorporate the city's existing identity and grow it while retaining it. This is where a sense of belonging and a sense of sharing with one's surroundings is born, and I believe this will lead to a city with power that attracts not only local people but also people from outside the city.
Yamada: How about in terms of "living"? Once one has experience being connected remotely around the world, there seems to be a movement toward big cities for business and mid-sized cities for suitable living environments.
Aiura: It would be ideal if access to the amenities and values of a large city could be combined with the density of a medium-sized metropolis. In my case, being able to use the amenities of London and meet a diverse group of people, while not having to commute and not being too population dense. I believe that the cities of the future will have a city-wide network of places to live and work. Such an urban ecosystem should be reset appropriately for the environment and for people. I believe that cities that succeed in this area will grow as cities with strengths in the future. I would be happy to discuss and share my views on this part of the project with you at another time.
Optimizing communication and contemplation
Yamada: As people become more dispersed and interact with each other remotely, how will this change the way people interact with each other?
Aiura: Styles of interaction will change throughout the world, and I think there will be changes in personal communication as well. Face to face interaction will be drastically reduced and replaced by something else. The impact on human creativity remains to be seen from this. However, in addition to experiences with people in real places, there will be more opportunities for interaction in virtual spaces. Thus, I believe that both real and virtual opportunities for human interaction are desired and society will be optimized to take advantage of the strengths of each.
Yamada: Would this increase creativity?
Aiura: The birth of new ideas requires both intentional or accidental communication to connect with others and receive stimulation, and contemplation (taking the time to ponder) to nurture the seeds of ideas within oneself. Repeating the process of thinking and brewing on ideas to come up with truly innovative answers. This "contemplation" was difficult in my time-strapped life.
In terms of communication, since I have been working remotely, casual, incidental connections with people who may not be involved in the project I am working on have vanished. Unforeseen creative ideas often start with minor networks.
For example, the Francis Crick Institute, the largest and most advanced biomedical research institute in London, which we worked on. This institution, producing many Nobel prize winners, is a place where leading researchers in different fields who belonged to each of the six research institutes gather under one roof, not only to conduct research, but also to get together, exchange words, and stimulate ideas.
The importance of these brain interactions to creations was understood at the government level and began as an embodiment of this understanding. Five years after its completion, the project has been a success, and the results are visible. By 2019, we were producing a new Nobel prize winner. I think it is important to incorporate a place for casual encounters and brainstorming interactions through sharing places. We are currently researching and experimenting with social analysis in PLP/LAB to make the encounters even more meaningful.
However, in the current situation, there are fewer opportunities for inspiration of new ideas. In the long run, we are concerned that this will undermine our core.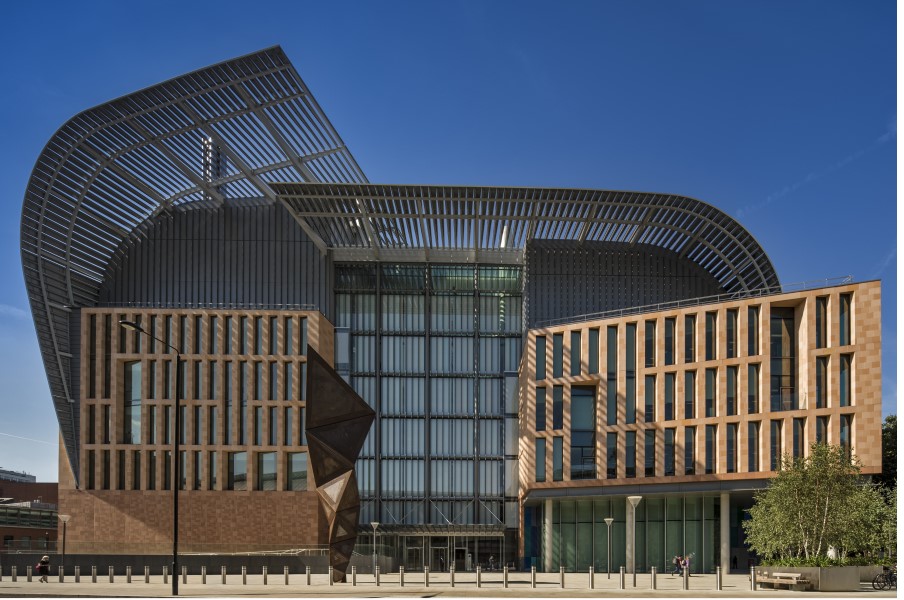 Francis Crick Institute, London Bringing together six of Europe's most advanced biomedical research facilities, adjacent to St. Pancras International Station in the heart of London. Europe's largest bioscience center open to the world.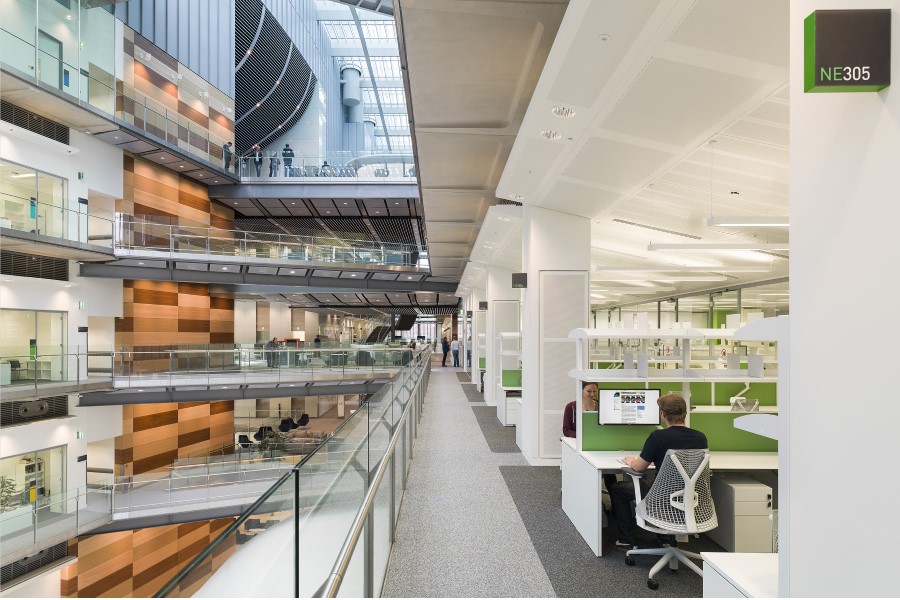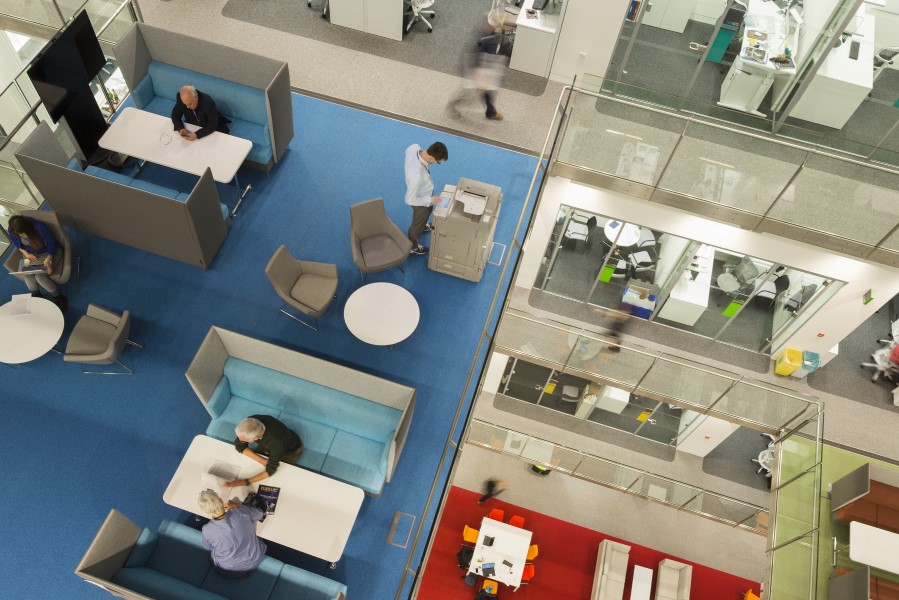 Yamada: It is as if what used to be derived naturally through multiplication must now be intentionally added one by one.
Aiura: Yes, I agree. In the minor networks, there may not have been a purpose or intention, but something interesting was created as a result of multiplication. Those chances are being gradually lost.
On the other hand, contemplation and remote work go very well together. Up until now, I had no time or was interrupted by unnecessary things while thinking, but now I am in an environment where I can control this. For example, although it is minor, the elimination of the morning commute allows me to use the time alone to think carefully. Morning is a precious time, when the mind is active.
Yamada: It definitely feels like opportunities for contemplation, which have not been so common until now, have suddenly appeared.
Aiura: Optimizing both this communication and contemplation is what I learned this time around. We should think of the current situation as having the potential to expand human potential. I don't think the fundamentals of communication will suddenly change, but I expect that in the future we can make great progress if we use efficient technologies like AI to learn from patterns and cooperate with human brains that can contemplate and come up with things without patterns.
Resetting to a sustainable city
Yamada: Thinking about the future of working and living environments in terms of sustainability, can megacities such as Tokyo, New York, and London, which have been regarded as good models in the past, continue to exist in the future?
Aiura: I think the key is whether we can evolve the unifying force of a megacity, the accumulation of human wisdom, while improving on its shortcomings and making an environment that can contribute to both the earth and people. European cities have been transforming into cities that are better for people and the environment by making them easier to walk in, run in, and bike in. This trend has been further developed in Paris, Milan, London, and other cities in the wake of the pandemic. This has led to a shift from large-scale, uniform city planning to "people-centered" city planning that captures the city's inherent human-scale appeal and unique regional characteristics.
Yamada: There is no right answer to how a city should be, but it is important that we all work together to create a new one.
Aiura: Urban development should bring about the best of both people and the global environment, and should be considered over the long term rather than a stopgap measure. I hope that this will be an opportunity to "reset" the state of the city for the better on a global scale, with a firm focus on the long-term goals.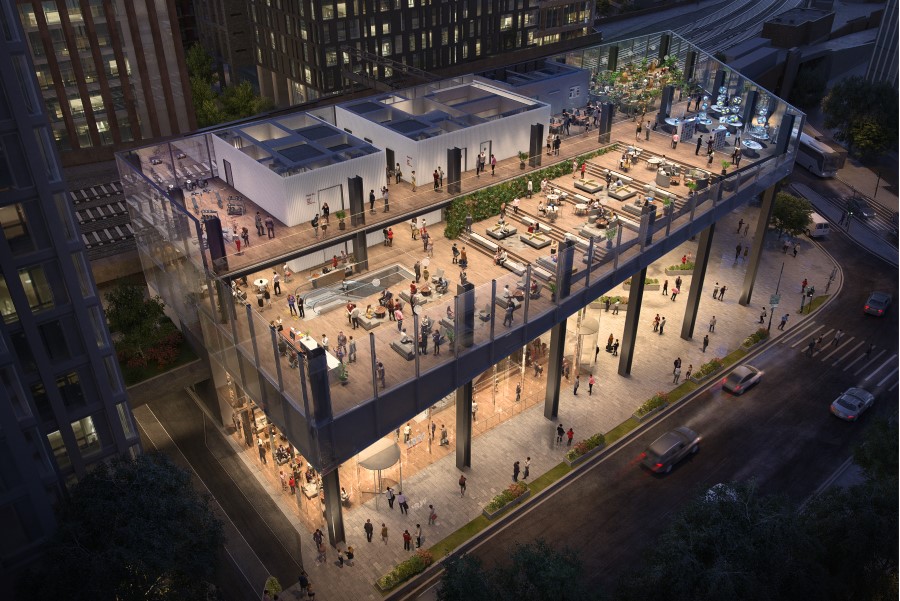 Bankside Yard, London PLP ongoing project. Connects the western and eastern districts on the south bank of the River Thames and consists of unique buildings and public spaces. It will be a place to establish a new cultural neighborhood and a model plan for post-colonial resilience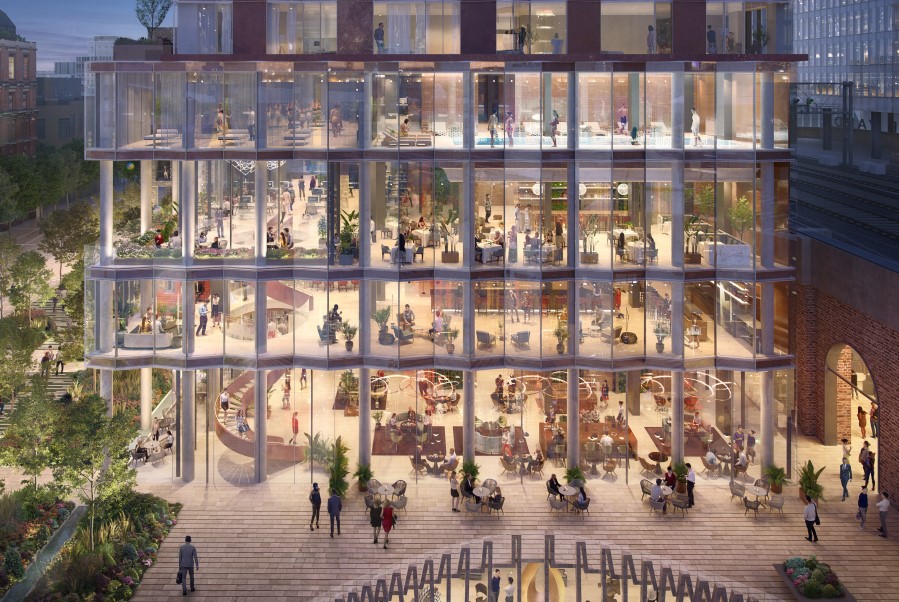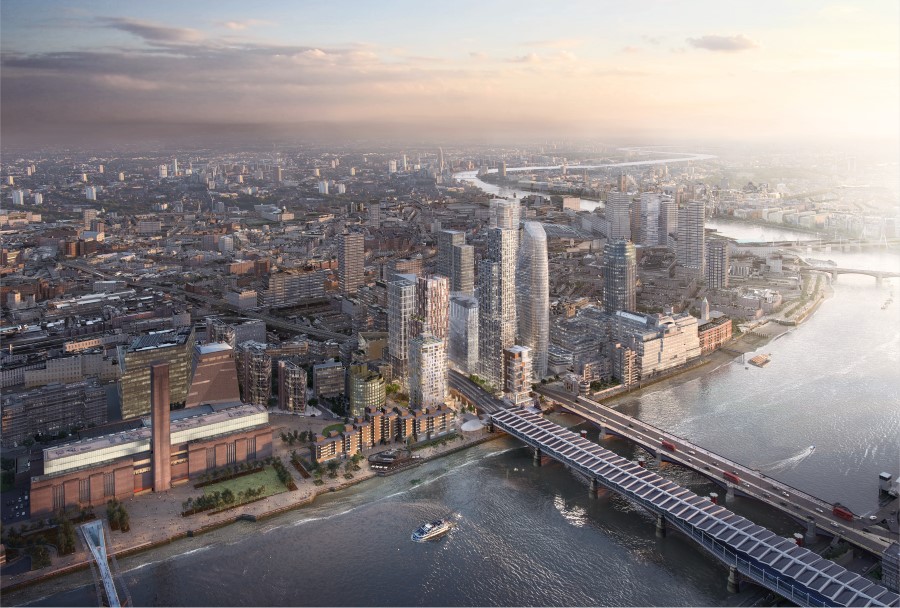 PLP architecture
Design firm based in London, England. THE EDGE, completed in 2015 by PLP architecture (the headquarters of the accounting firm Deloitte Netherlands), got the highest score of 98.4% in BREEAM, a European index of environmental performance, and attracts attention from around the world. Aiura, the partner in charge of this project, has been involved in large-scale development projects around the world for more than 20 years. She is also responsible for numerous plans that propose new urban lifestyles, including smart sustainable buildings, master plans, cutting-edge office design, and strategic consulting for urban development and placemaking.
Updated May 12, 2022
Covered in: June 2020
Text: Yumiko Tan
Pictures: Courtesy of PLP architecture