How Old Architecture is Upcycled to Create a Better Society in Beijing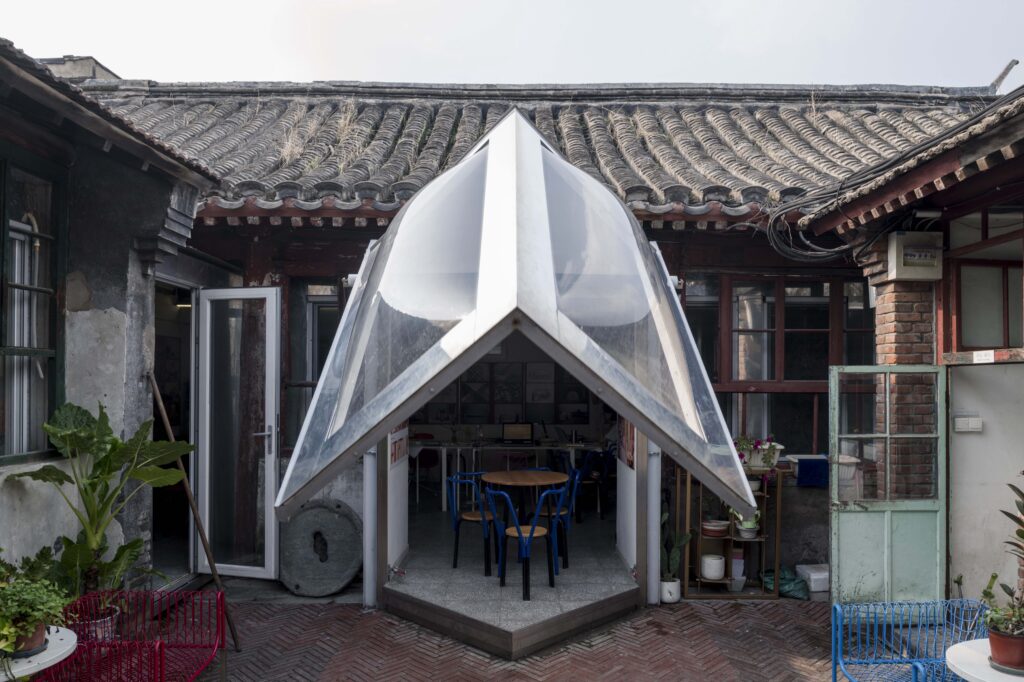 Beijing is transforming along with the advancement of the economy. Architects are taking a stand, warning about how good old cultures are disappearing.
The original article "making a cozy future" is a part of the WORK MILL with Forbes JAPAN Issue 3 — The Age of Post-Innovation ©WORK MILL, published on October 2, 2018
Beijing, the capital of a nation with a history of 3,000 years. Around the Forbidden City and Tiananmen Square are narrow alleys called hutong where traditional houses can still be found. The People's Architecture Office (PAO) takes up residence in the hutong spreading to the south of Tiananmen Square. Take one step inside the inconspicuous façade and it's a whole different world where traditional Beijing styles meet modern architecture.
The building itself is one of PAO's symbolic projects called the "Plugin House." Co-founder James Shen gives an astonishing account of its creation.
"It only took about a week to renovate this office. A smaller property could be done in a few hours." Beijing's traditional residences, called siheyuan, are built around square courtyards. Siheyuan used to be grand estates for well-to-do families, but amidst the changes of the times following the fall of the Qing Dynasty, disorderly alterations and extensions were carried out.
"Siheyuan are cramped and have no sewer pipes nor toilets. They're impossible to heat, too. But people love them and devise ways to keep living in them."
Plugin Houses preserve the region's culture, history, and community while providing livable and affordable housing. Factory-made panels are brought into the sites, so the interiors can be created in just a short time frame. It only costs half of what it would take to repair a siheyuan, and a fifth of what it would take to build a new one.
They took into account the needs of the residents, the country's regulations, and the need for something feasible and sustainable. The result is the Plugin House. Shen believes this method can be applied anywhere in the world. "It's dangerous to continue on with this market-led economy."
Society-led architecture
InMarch 2017, PAO became a certified B Corp company. B Corporation is a private certification issued by the NPO B Lab. It's a new evaluation axis in which companies are assessed by the benefits they provide for the environment, community, and employees, rather than by traditional indicators like sales and market capitalization.
It's not that members of PAO disregard profits. They just believe that the architecture industry needs to be managed within the context of governmental policies and social issues, and not simply led by the market. Funds are an obvious necessity, but ideas that have a social impact are sustainable, meaning they can have a tremendous impact on the market, too. "I believe we can achieve more with architecture," says Shen with confidence.
China is growing rapidly, and though the development so far has been rather disorderly, Shen believes it can become more organized from here on out.
"China is advancing at an alarming pace. Design has to keep up with that speed."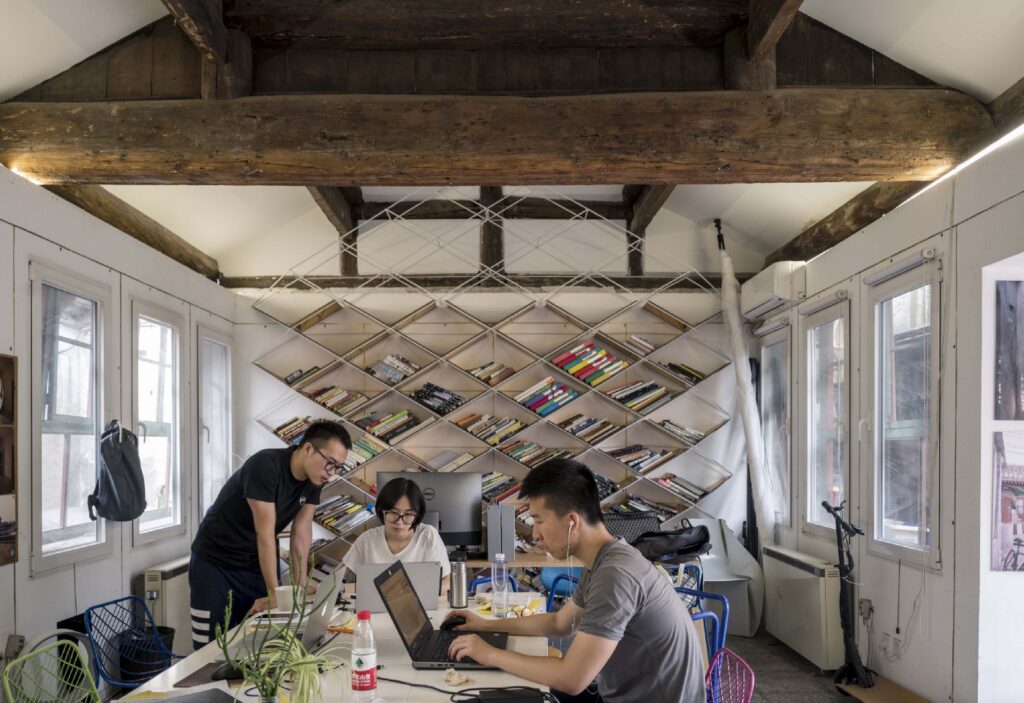 People's Architecture Office
An architecture firm founded in 2010 by Shen and 2 others. The firm is home to not just architects but engineers, product designers, and other members.
---
The bearers of cultural development
"There are at least two types of architects. One is an occupational architect. The other is a socially and culturally charitable architect. I want to be the latter. For me, it's not about making a profit.
So speaks ZAO/standardarchitecture principal Zhang Ke. ZAO is not a B Corp company, but like PAO, it's an architecture firm focused strongly on social contribution.
Besides museums and public housing, ZAO's works include experimental architecture for the future. For example, square wooden boxes called Micro-Hutong make the best out of the 30-square-meter spaces inside a hutong by building upwards to make residences with courtyards. Zhang has long been concerned about Beijing's hutong issue.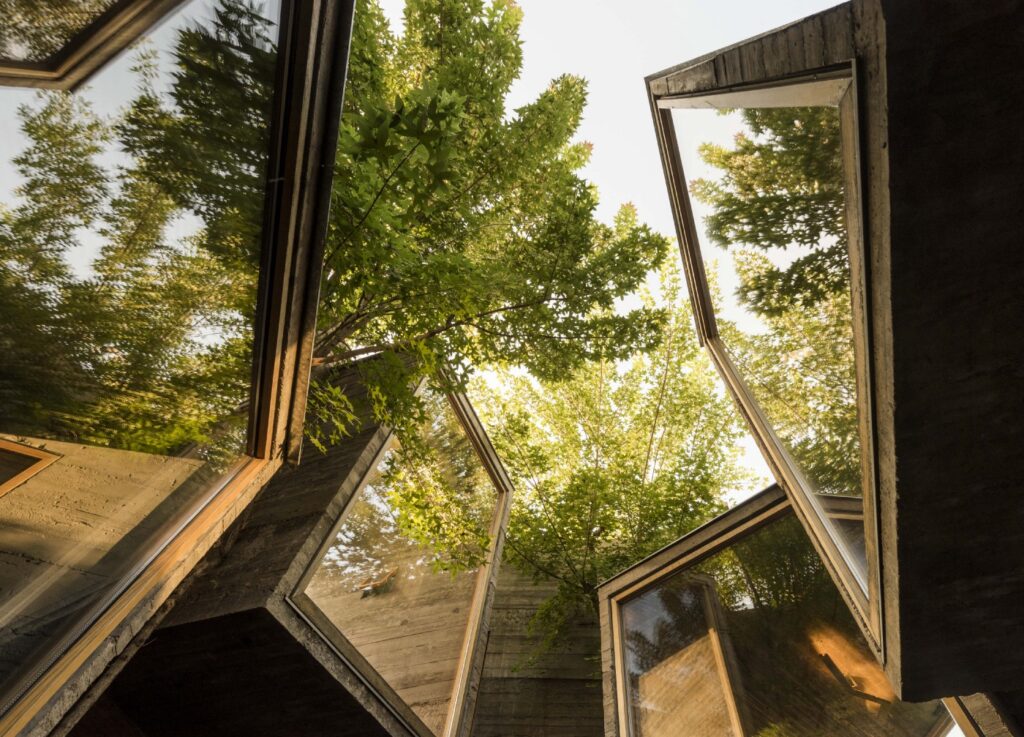 "Beijing's hutong has been altered these past 20 to 30 years, but the demolishment of the last 20 have been terrible. We knew it was a problem, but everyone had just let it slide."
From 2013 to 2015, ZAO investigated Beijing's siheyuan with students from Tsinghua University and Harvard University and built children's libraries and art centers.
The Micro-Hutong was designed and built in the process. In the summer, cool air circulates through the wood-scented buildings without the use of any air-conditioning. "We created a place rooted in the community where young and old can get together."
Zhang has taught at Harvard University, and even held a class in 2016 on "Hutong Metabolism," conceived from the architectural metabolism movement of the 1960s and 70s.
"Just like the metabolism of a living organism in which each cell is replaced in turn, eventually renewing the entire body, small constant changes can have a great effect on cities and society in general. Even a small project has the potential to contribute greatly to society."
"I don't plan to become a traditional architect," Zhang continues. Building what the client asks for isn't all that an architect does. Zhang believes that architects can change society by assessing social issues and working to solve them.
"If we use 30% to 50% of our time to respond to social needs, we might not make a profit, but we can solve some significant problems."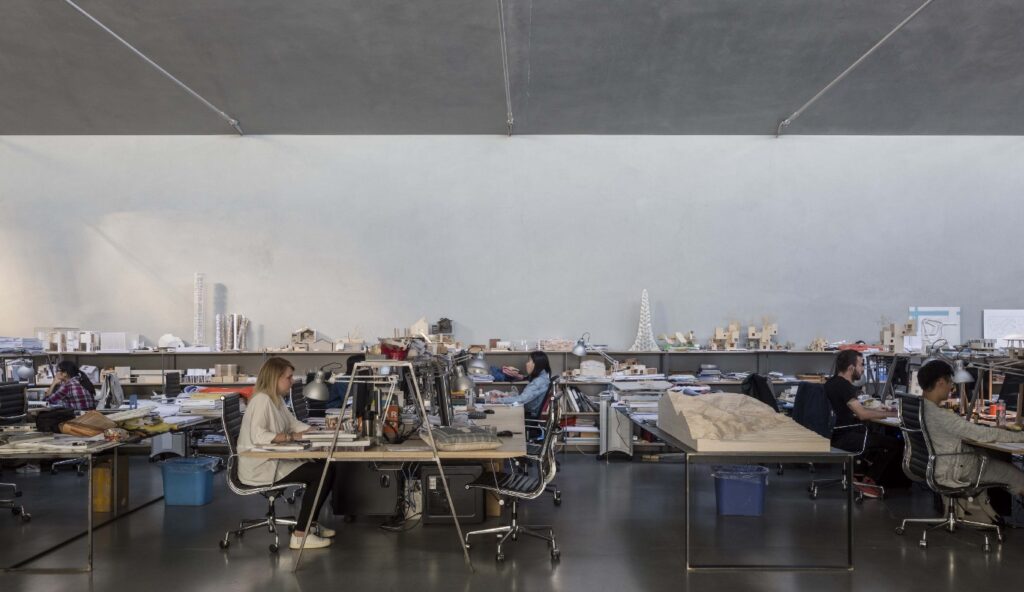 ---
ZAO/standardarchitecture
Established in 2001. ZAO works with historical and cultural architecture not only in Beijing but also in Shanghai and Tibet. ZAO has received the Alvar Aalto Medal along with many other rewards.