Overcome the Fear of Failure to Take on New Challenges – Akemi Nakamura (Hyakushokuya)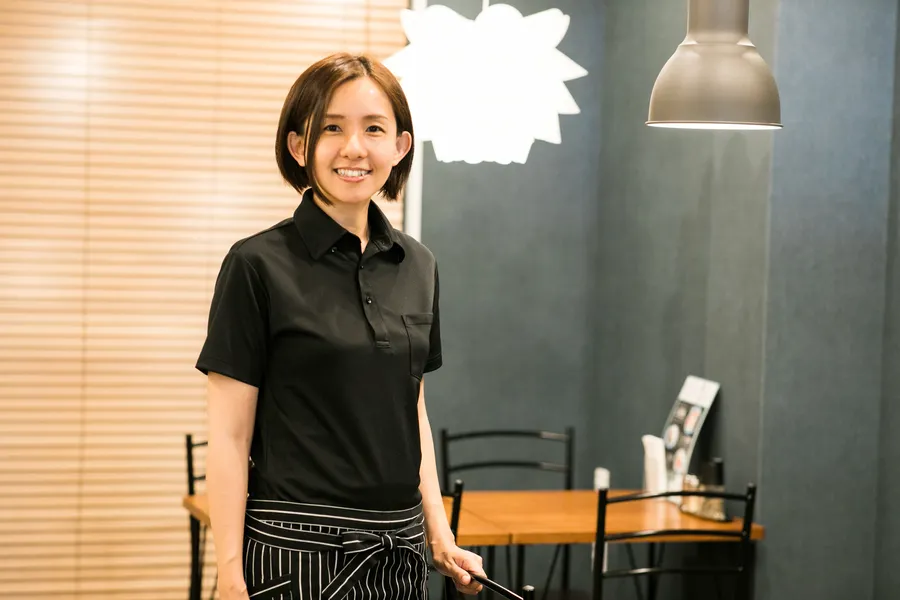 With four branches in Kyoto City, Hyakushokuya has become famous for its signature dishes such as steak donburi, sukiyaki, and meat sushi, gaining widespread attention from both local residents and foreign tourists from abroad. However, regardless of the number of customers lining up, it only serves 100 meals per day. The restaurant is only open for three and a half hours during lunch, allowing employees to go home without having to work overtime.
Hyakushokuya, which has come under the spotlight for its business model that achieves the perfect balance between creating a pleasant work environment for employees and safeguarding the company's profits, is managed by Akemi Nakamura, Representative Director of minitts Co., Ltd.
What is Nakamura hoping to achieve by running Hyakushokuya in this way? And what are the values underpinning her vision? In Part 1 of our interview, we asked Nakamura about the secrets behind this unique business model, her own work style, and her current project of "Hyakushokuya 1/2."
Building an Employee-first Company Despite Being a Restaurant
WORK MILL:Many people have a negative image of restaurants as being understaffed and having a high turnover of employees who work long hours and are underpaid. However, Hyakushokuya has made it possible to serve only 100 meals a day during lunch only and allow employees to go home by 6:00 PM with no overtime work. Despite the shortened working hours, employees are paid as much as they were before. There is also less food waste and greater staff diversity. There are so many positive things about the company that it feels almost unbelievable, to be honest.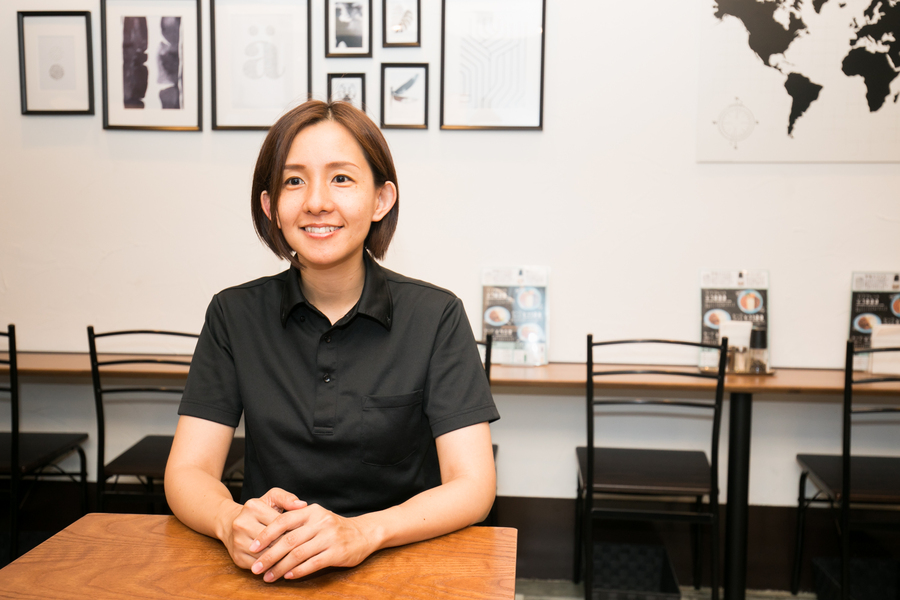 ─Akemi Nakamura, Representative Director, minitts Co., Ltd.
Akemi Nakamura was born in Kyoto in 1984. After graduating from Kyoto University of Education, she worked in public relations at a vocational school before setting up Hyakushokuya as a Japanese steak donburi specialty restaurant in 2012. She then opened other branches of the restaurant that specialize in sukiyaki and meat sushi. The restaurant has gained widespread attention for its "zero overtime" policy despite its incredible popularity, with people standing in line every day. In 2017, Hyakushokuya was one of the companies featured in the "New Diversity Management Selection 100" list. In 2019, Akemi Nakamura was awarded Nikkei WOMAN's "Woman of the Year 2019" Grand Prize. She opened "Hyakushokuya 1/2" in June of the same year. She is also the author of "Let's reduce our sales: How I was liberated from the obsession with business performance" (Writes Publishing Inc.).
Nakamura: That may be the case. When I first set up the restaurant 7 years ago, we were thoroughly bashed by experts who provide SME support. They told us that our model was absurd and that it would never work.
WORK MILL:The restaurant currently has four branches in Kyoto City, each selling out its limited-edition lunch sets on a daily basis and manned by around 30 employees. What makes such a business model possible?
Nakamura: There are several reasons, but if I were to pinpoint a single strength of our company, it would have to be the quality of our dishes. In other words, it is the power of quality products. Our cost rate is around 50%, a figure that is unbelievably high for the F&B industry. A lot of people cannot believe it. However, our restaurant has been regularly featured in the media in the past year or two, which has prompted people from the same industry to dine at our restaurant. They would make remarks like "I don't think we can offer this dish at this price" or "How do you take the time and effort to do all this?" They would then admit that they cannot reproduce our menu at their restaurant.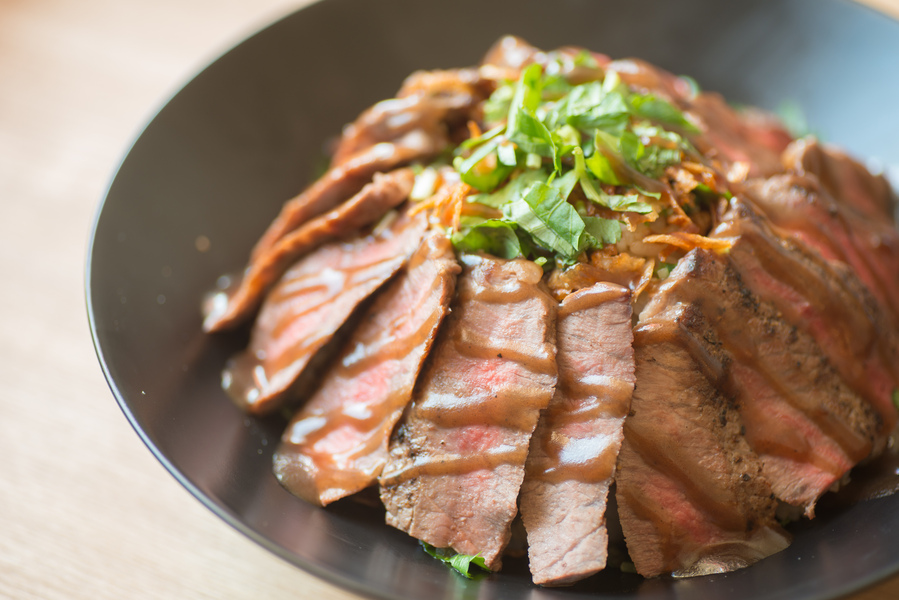 WORK MILL:The steak donburi is exquisitely grilled and really delicious. It seems difficult to serve something that appeals to everyone since there are such diverse preferences when it comes to food. Do you have any secrets?
Nakamura: At Hyakushokuya, each time a customer places an order, we will grill one portion of Japanese beef, rest it for a while on a tray, and slice it into smaller pieces after it achieves the perfect doneness before serving it on our special rice. Our homemade sauce is also prepared using luxurious red wine. The soy sauce we use is an ingredient that can only be procured by our restaurant. We have also introduced some innovative changes to our operations and other aspects of the restaurant that neither restaurant chains nor family-owned restaurants can imitate.
WORK MILL:Hyakushokuya serves steak donburi at its first branch, sukiyaki at the next branch, meat sushi at its third branch, and curry at its fourth branch. How did you come up with these different menus for each branch?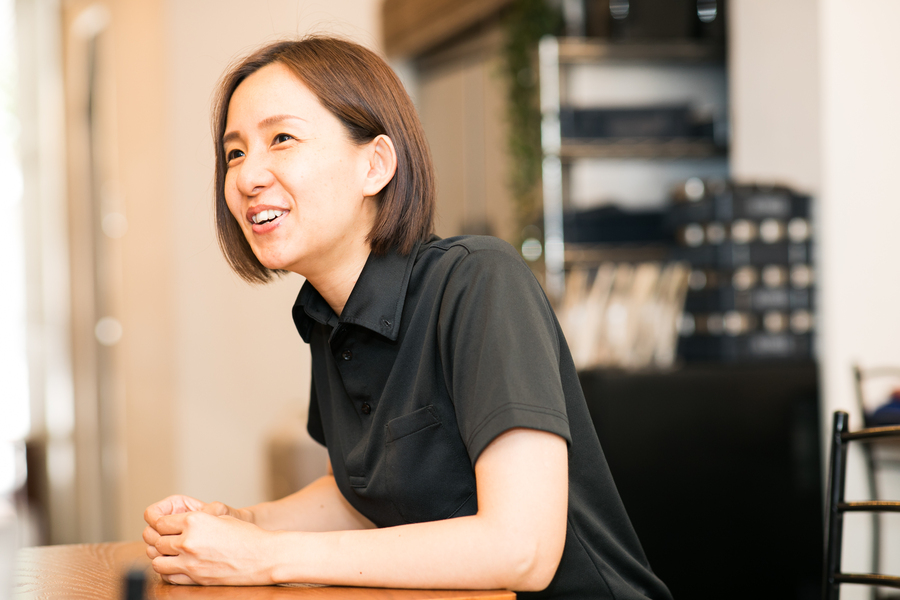 Nakamura:Steak donburi is a dish that my husband had originally prepared for me, and I would choose it as my last meal if I was going to die. It is really delicious, and everything started with the thought that I wanted more people to try this. My husband is still in charge of developing the menus, but I am usually the one who proposes a theme before he takes care of the rest.
However, there are four requirements for any dish we develop: (1) it must be a dish that makes us want to visit the restaurant once a month, (2) it must not be reproducible at home, (3) it cannot be imitated by a major restaurant chain, and (4) it must be a feast for everyone. In particular, the image of a "feast" stands out in my mind. The signature dishes of Hyakushokuya are all dishes that create that image.
WORK MILL:Although you have successfully created a business model where the restaurant only opens for lunch and all employees leave by 6.00 PM, you have been traveling around Japan to give lectures. Has that made it more difficult for you to go home, even though you place great importance on having dinner together with your family?
Nakamura: That's true, but I also enjoy visiting different places in the course of my work. I try delicious local specialties all the time, which gives me fresh ideas for our restaurant. Having said that, I would love to be able to spend time with my children every day. I am someone who values the right to self-determination, and when I was a company employee, it became increasingly harder for me to accept being forced to work long hours or on off-days just for the sake of the company. So when my husband told me that he wanted to open his own restaurant when he retires, I encouraged him to do that not in the future, but now, which led to us opening a restaurant.
These days, no matter how busy I am, my schedule is actually a lot more flexible, and I can always make more time for myself other than on the weeks when I need to travel for business trips. Put differently, I can decide how busy I want to be. So, I am hoping that I can set aside some time to spend with my children every week. My children also get excited when I bring souvenirs home for them.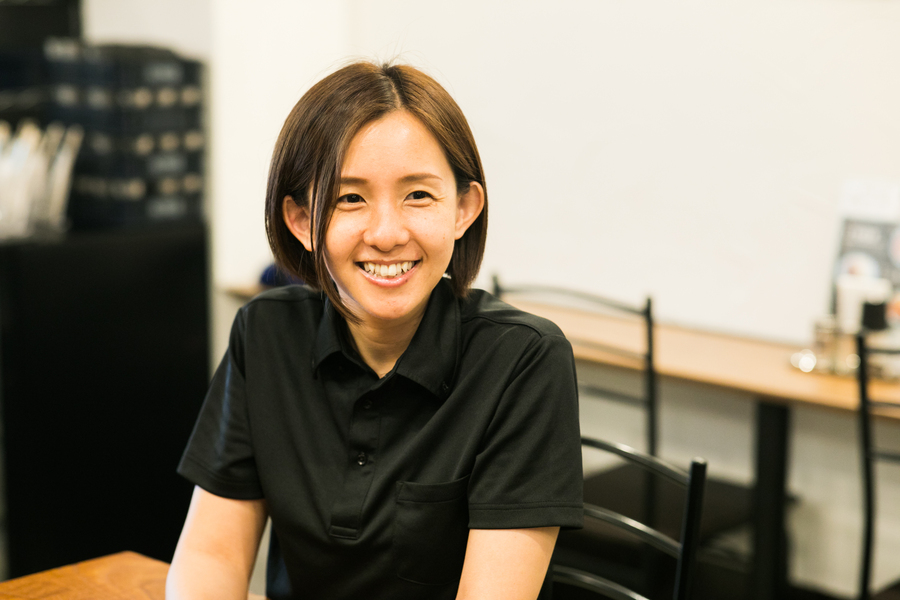 WORK MILL:What is the source of your motivation to make your restaurant successful and share it with more people?
Nakamura: Initially, my husband and I were happy to just bring joy to other people. We are delighted when we bring smiles to the faces of others. That is why the thing that gives us the most gratification is when our employees at Hyakushokuya are happy to be working there.
However, when our work style was featured on TV and websites, people who saw it started to visit our restaurant, write to us to share their sincere thoughts with us, and even consulted with us. This made us feel that our work style might be able to help even more people than we had initially thought. This in turn made us believe that we can bring joy to even more people beyond those who are closest to us, and this was a challenge we decided to take on.
Backtracking on the New Project's Eventual Goal of Franchising…
WORK MILL:Tell us more about "Hyakushokuya 1/2," your new restaurant that opened in June of this year.
Nakamura: As the "1/2" in its name suggests, this restaurant serves a maximum of 50 meals per day. The reason we chose 50 is because we had taken into account the amount of food that we can sell out in other areas, not just in Kyoto. Just a year ago, after we were featured in a business program, we received many enquiries from people who said that they wanted to try what we were doing and that they were interested in setting up restaurants in rural areas.
That prompted us to think about how we can spread the unique work style of Hyakushokuya throughout Japan, and I thought that we can gradually achieve that by franchising a restaurant to be run by couples that serves just 50 meals a day. We thought about this for around six months, laid the groundwork for it, and finally opened the restaurant.
WORK MILL:Why did you choose curry as the main dish on the menu?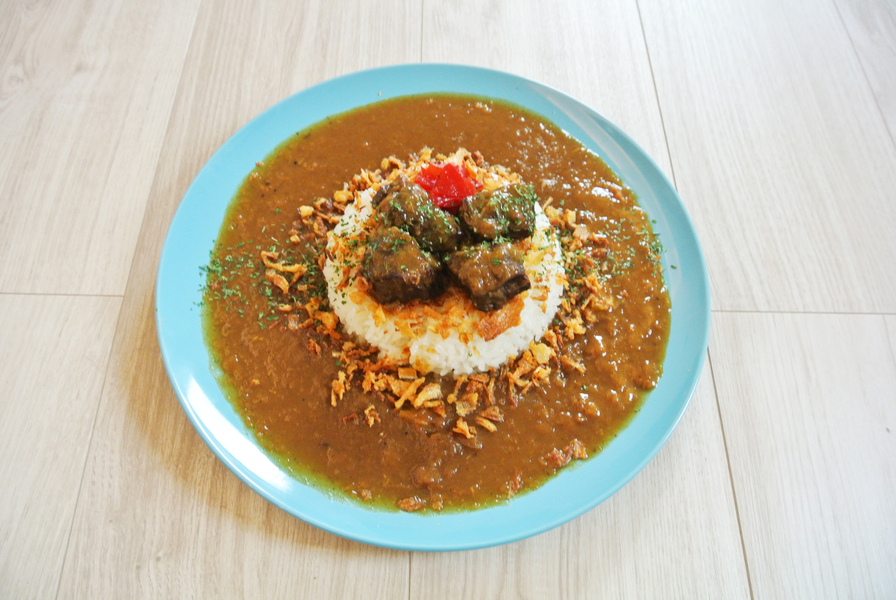 Nakamura: Curry was actually something I already had in mind when I was preparing the business plan for our first branch that serves steak donburi. When we slice the meat, we would inevitably get some fibrous parts that we had always wanted to make use of somehow. These parts are really delicious when they are stewed.
However, for "Hyakushokuya 1/2," we also wanted to make sure that even people who have never stepped into a restaurant before can recreate its menu. This is basically a restaurant that is run by just two people, so we came up with a dish that allowed us to scoop some curry roux and serve the dish in no time without the need for any knife work during operating hours.
WORK MILL:We are doing this interview just before your restaurant opens, and the amazing aroma of the curry being prepared is making me hungry.(laughs)
Nakamura: Well, we have actually been continuously experimenting during these two months since the restaurant opened in June. When we were developing the menu, we would make the dish in small batches, and we found the taste we wanted. However, whenever we make 50 portions of the same dish, we are still unable to replicate the taste that we are completely satisfied with. If the passing mark is 100 points, I would give us around 85 points.
This made me believe that I needed to become more familiar with curry, and I have been visiting various restaurants to conduct market research in the past two months. I have even been trying out different recipes at home, so much so that you would probably be able to tell from the smell of spices on me. My husband makes different dishes for our children, but for both of us, it has been curry and nothing else.
So far, we have been thinking about how we can create a dish that will draw people to our restaurant… then I realized that was already the wrong starting point to begin with.
WORK MILL:What do you mean?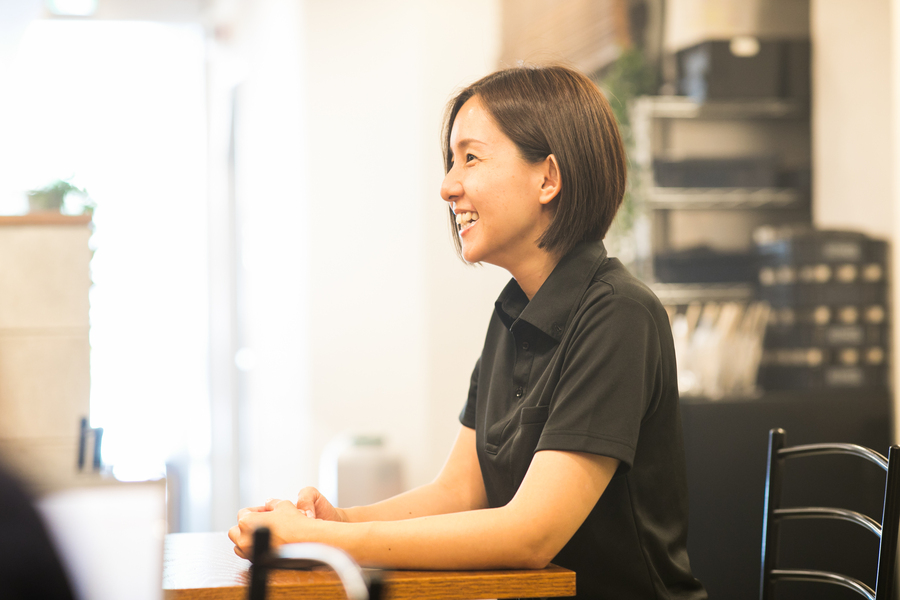 Nakamura: When I had my very first steak donburi and decided to open a restaurant serving it, I was motivated by my fierce passion for a delicious dish I love so much that I wanted others to try too. But this time, before I knew it, my guiding principle had become "What kind of menu should we have if the restaurant were to be franchised?" I had neglected the requirements we have set previously, namely that the dish must be one that makes us want to visit the restaurant once a month, it must not be reproducible at home or by a major restaurant chain, and above all, it must be a feast for everyone.
Also, when we opened this restaurant, we did everything from site selection to the interior work on our own. We even assembled the chairs ourselves. But the more we did that, the more we wondered if these are things that someone without any experience would be able to pull off, which was a concern for us. Opening a restaurant is like starting a business; every day comes with a series of decisions to be made. You need to order ingredients, restock supplies, pay the utility bills, and dispose of garbage… Until the restaurant opens, you are going to have less and less cash on hand.
This was something we have managed in the past, but many challenges start to emerge once franchising comes into the picture. Some of the employees we hired when we opened this restaurant had joined us with the dream of starting their own business someday or opening a café. But after working at the restaurant for a period of time, they decided not to do it after all.
WORK MILL:That makes opening a restaurant sound daunting.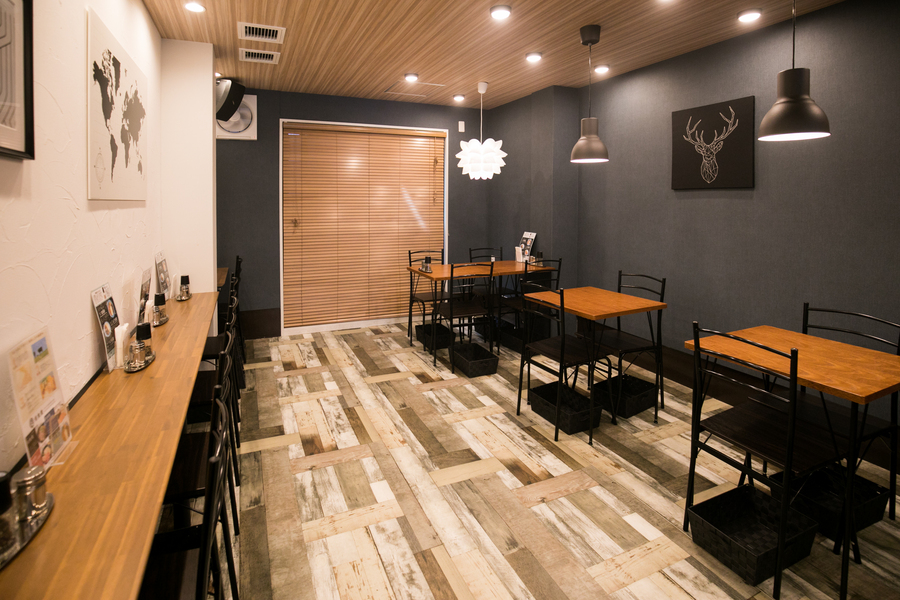 Nakamura: Indeed, I think it is difficult to start a restaurant with your own money. It is really difficult for those who have never run a restaurant before, and even more so for those who have never worked as an employee at one.
Moreover, if someone tells me that they tried working under our franchise but it did not go well for them, I would have destroyed that person's life. That's not a happy thought for me, and I could not bear to take that much risk. It dawned on me that I had to change my course, and for now, I am no longer thinking about franchising.
WORK MILL:That's unexpected…
Nakamura: I decided to rid myself of the constraints of franchising and continue offering what Hyakushokuya was originally known for. We will use luxurious Japanese beef and raise the cost rate, which we had kept at around 38% at Hyakushokuya 1/2, back to around 50% again and make sure that we are serving a real feast. We are going to combine the roux with huge chunks of Japanese beef so that our customers can enjoy a bowl of curry with tender beef that melts in their mouth.
WORK MILL:If you do that, wouldn't it be a little difficult to achieve your goal of spreading the work style of Hyakushokuya throughout Japan?
Nakamura: I wrote in my book, "Please imitate the things we do well." I have also continued to give lectures and share our work style with others in person. Many people have also consulted with us as we are doing all this.
I am not sure about the extent to which we can make this a reality, but some of them run employment support organizations for disabled individuals and have been hoping to set up restaurants that are open only for lunch or seek our assistance in helping them manage their F&B outlets.
I believe that creating an organizational framework that provides employment support is exactly what we need to do to draw more attention to our social structure, so we are exchanging opinions with various groups and exploring how we can contribute.
Reality Is More Exciting Than Games
WORK MILL:You mentioned earlier that it is a challenge for someone to start a restaurant with their own money without any prior experience, but you were able to do just that. You succeeded even after you were criticized by experts. What allowed you to persevere and push on with what you wanted to do?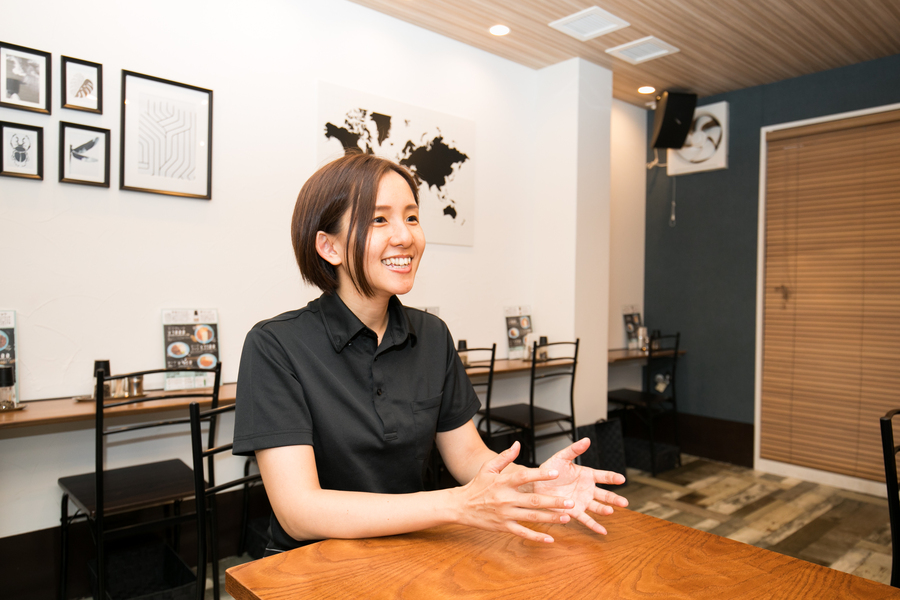 Nakamura: Taking on new challenges is exciting. I have always been a gamer, and I am the type who does not use my "Megalixirs"*1 until the very end. (laughs) Games are more interesting when they are "impossible games" that are difficult to complete. Since I was a child, I have always understood that the more difficult a game is, the greater the sense of accomplishment, and that is exactly what I try to apply to real life. When playing games, I would challenge the final boss even when my level is low and I am told that it is impossible to beat. Doing that in real life is even more exciting than in a game.
WORK MILL:There are indeed lessons to be learned from that.
Nakamura: That's right. People tend to be worried that they may fail or lose their money, but in reality, I think they just have not thought deeply enough about failure. If you try thinking deeply about what happens when you actually fail, you will realize that, surprisingly, you do not lose anything. It is not as if you will die.
WORK MILL: It may be the case that most people are so afraid of failure that they dare not even think about it because they do not want to fail.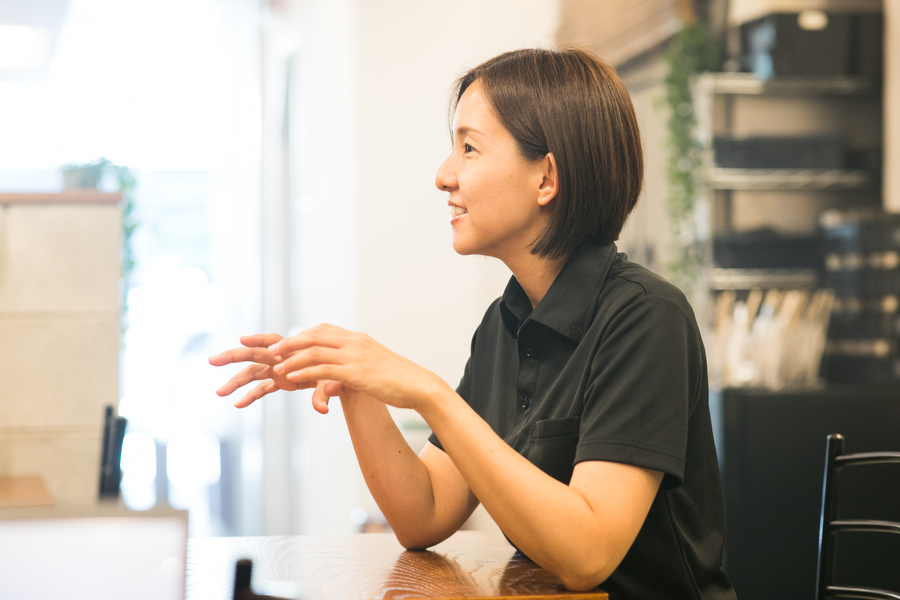 Nakamura: But in truth, if you actually think about failure without any fear, you will realize that it is surprisingly not a big deal. As long as you tell yourself that you can always work a part-time job with staff meals provided and you will not starve, or that you are walking down a path that allows you to live your life with a smile on your face, you will be fine. If you do that, you will feel free to take on new challenges. When we started our restaurant, both of us agreed that we would give it a go for a year, and if it does not work out, we would go back to being company employees. I always approach things on a case-by-case basis, and as long as I can tolerate the risks, I am totally okay even if I fail.
*1 Megalixir: An item featured in the RPG series "Final Fantasy" developed and distributed by Square Enix that fully restores all stats.
In the case of "Hyakushokuya 1/2," there are no issues because the restaurant will continue to operate under a different name and with different recipes and ingredients, and there is no need for renovations. I can also bluntly admit that our idea of franchising was a failure. But I have nothing to lose. If I was someone who is proud or vain, I might be utterly destroyed by this experience, but I am not like that. If anything, people who had told us that it was never going to work or that we should give up may start saying, "Oh, you failed. Do your best next time," and turn around to support us instead. If so, I think failure is not necessarily a bad thing.
WORK MILL:That's a really positive mindset.
Nakamura: I feel that life is fair to everyone. I believe that if something really bad happens to you, there will definitely be something good waiting ahead. Or perhaps, that's something I have to believe in order to do what I do. (laughs)
---
This is the end of Part 1 of this interview. In Part 2, we will delve into Nakamura's career, values, and views on work, as well as her management methods and mindset in terms of promoting diversity.
Updated on: April 20th, 2022
Interview conducted in: August 2019
Text: Sachiyo Oya
Photos: Yumi Sasaki
Illustrations: Toshiki Nonaka