Why did New Zealanders open a B Corp in China?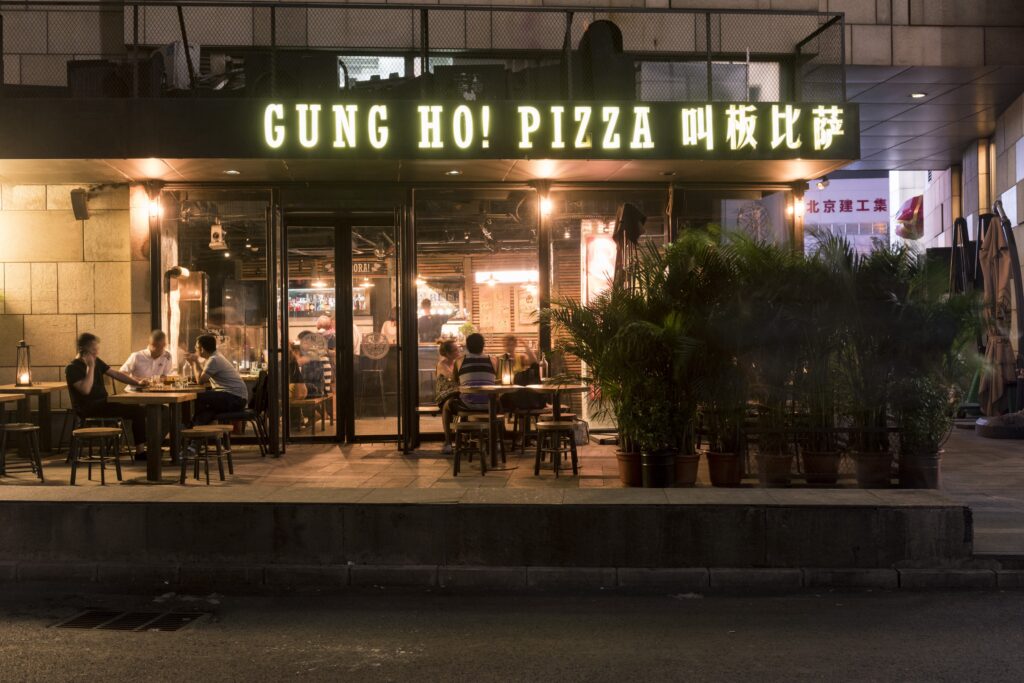 The wave of social contribution has reached the food industry as well. Gung Ho! is the 1st BCorp-certified restaurant group in China.
The original article "Pizza with Purpose" is a part of the WORK MILL with Forbes JAPAN Issue 3 — The Age of Post-Innovation ©WORK MILL
"' PIZZA WITH PURPOSE,' that's our mission."
So states Jade Gray, the co-founder of Gung Ho!
Gung Ho! acquired B Corp certification in 2017. Gray and John O'Loghlen, both New Zealanders, opened this eco-friendly pizzeria in Beijing inspired by their homeland, an environmentally responsible nation abounding with nature. They offer a range of whole-wheat, gluten-free, and low carb crusts, and they use select organic and fair-trade ingredients. The straws for their soft drinks are steel, not plastic. Their philosophy is embodied in the food they serve. "Our goal is to create a sustainable and green business model here in China, which will have a great influence over the world before long." Gray comes from a family of entrepreneurs and grew up playing out-door sports. He majored in economics at university but chose to approach environmental problems, which had long interested him, through business."What business does for society is, efficiently utilizes resources. If you think about it, being sustainable and green is the same as doing business." Gray came to China in 2000. He first started with a completely different type of business but founded Gung Ho! ten years later. He says having a B Corp certification makes it easier for foreigners to work in China.
"Our goal is to become the Patagonia of pizzerias."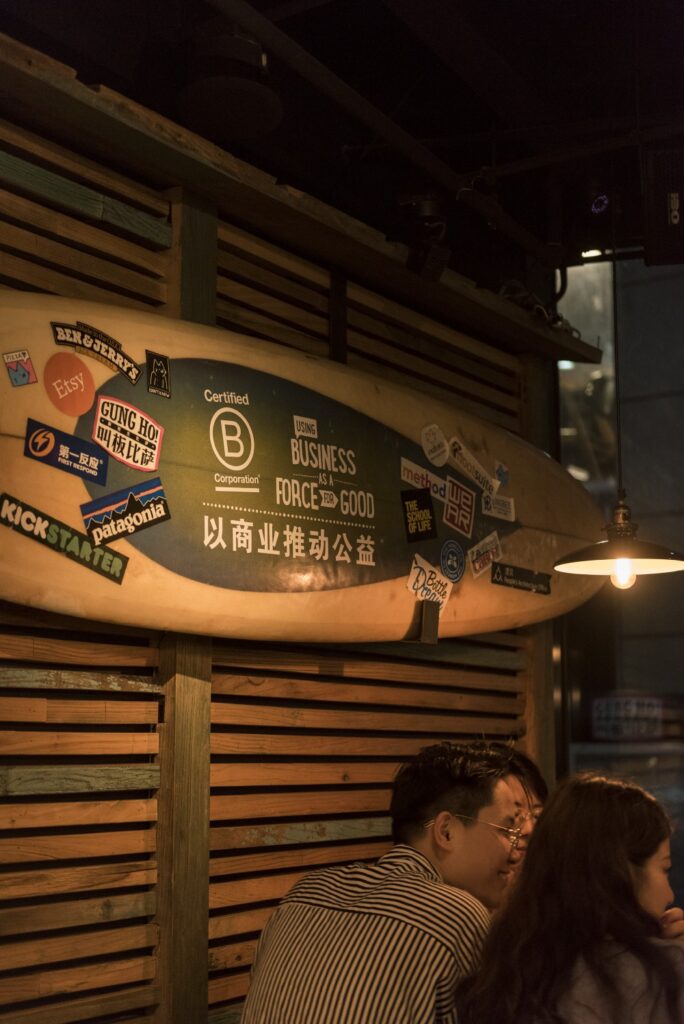 Gung Ho! Pizza
Founded in 2010. The company focuses not only on business but also on contributing to the environment and the community. With four locations in Beijing, they also have a delivery service. Many young people crowd the shops.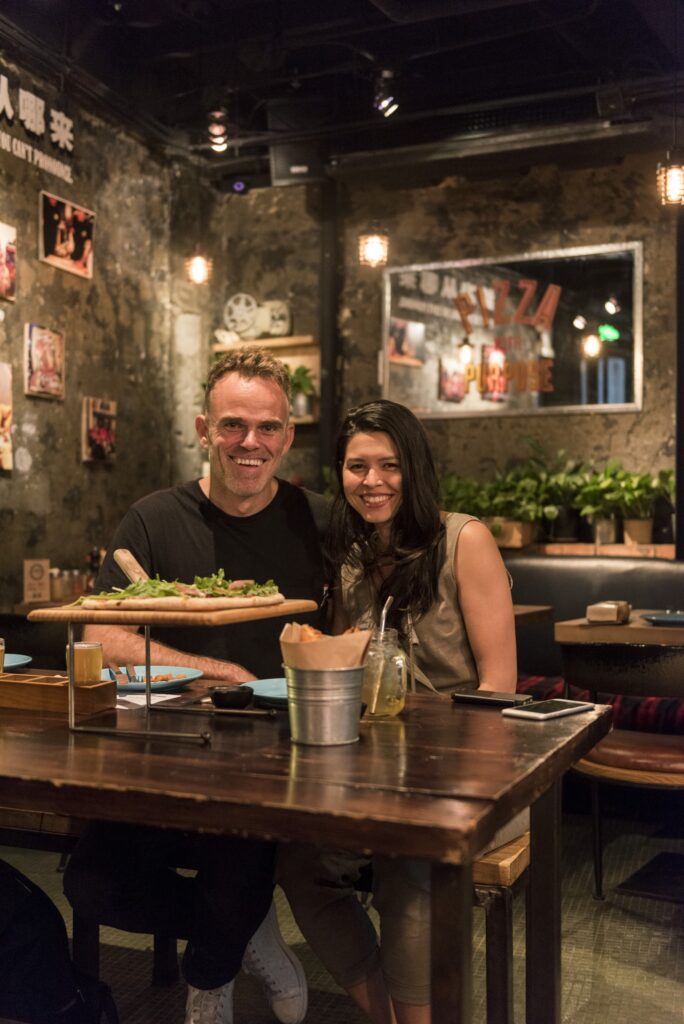 "We hope to become the first B Corp unicorn company. Unless we succeed, Chinese businesspeople won't even lend us an ear." So why did they choose pizza as their mode of business? "Food issues are related to other global issues such as environmental problems and women's rights." B Corp companies are not very well known yet in China. But once companies like Gung Ho! gather the attention of the government and industrial world, their influence will
grow with it. Gray, who loves outdoor sports, says he learned a lot from the outdoor apparel company, Patagonia. Patagonia is notably active in environmental issues and founded a trust in 2001 to donate 1% of all its sales to environmental conservation organizations. "Our goal is to become the Patagonia of pizzerias."