The New Values of Design Including Reusability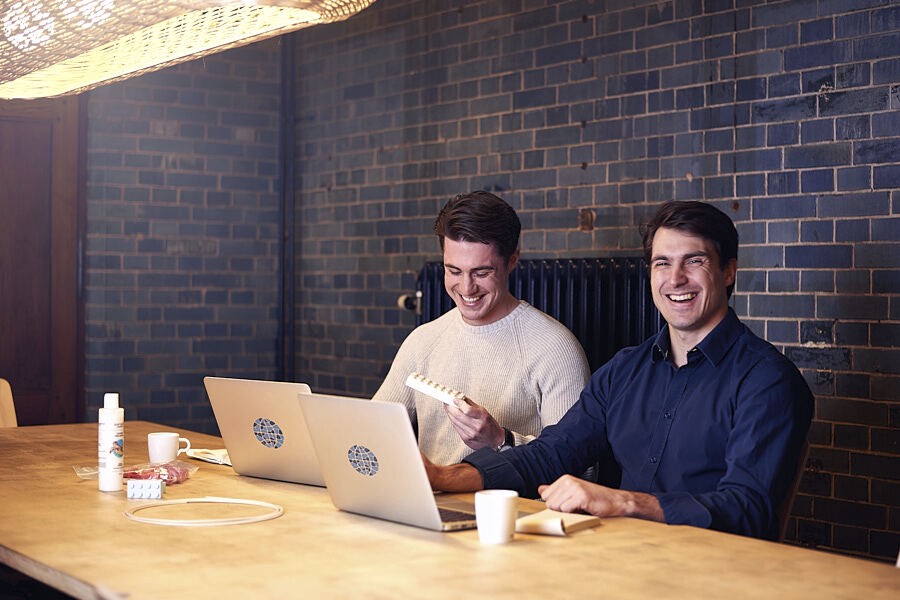 What exactly is a business which designs with an awareness of the discarding stage of a product?
The original article "Design never loses its place. The new values of design including reusability" is a part of the WORK MILL
A while ago I read an article written by a Japanese graphic designer living in Berlin, who went shopping at a zero-package supermarket and mentioned feeling futility in designing.
She too designs packaging and communicates the benefits of the product and the wishes of producers through her designs. However, when she actually went shopping at a supermarket with no packaging, she wondered if package design was really necessary. We'd still be able to do our shopping without any problems if there was no packaging. She also noticed that what she created might hurt the environment and other people. This article lingered in my mind after reading it. At the end of the article, she wrote, "It enabled me to appreciate the value of designing up to the stage of discarding". So not only did she lament the status quo, she also wrote hopes for the future of designing. There are many companies in Europe who are working to answer this question. This may be due to the statement of the EU that one of its economic growth strategies is to realize a circular economy. Because of differences in culture and society, it may not be possible to adopt the same in Japan immediately, but there are many ideas that can be helpful in considering how we tackle this.
In this article, I will explain what a circular economy is and introduce the business and working style of Rick Passenier, a Dutchman who acts toward the realization of a sustainable society.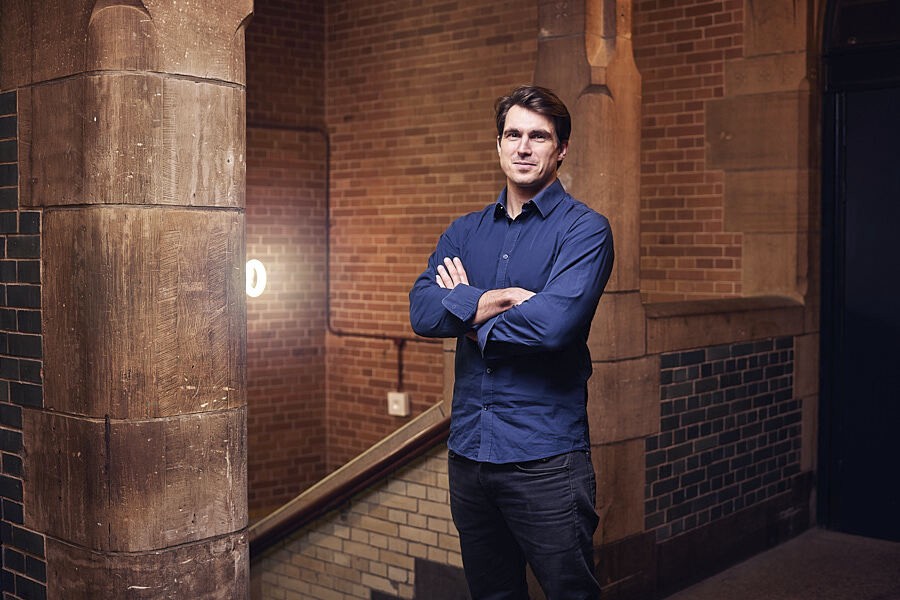 Rick Passenier 
Founder of PACE Business Partners and GO!PHA, Circular Economy Consultant.
Born 1987 in the Netherlands. Majored in industrial design at Delft University of Technology. After working for creative design agency NorthernLight and consulting firm Squarewise, he became independent. He founded Poopy Cat, which develops and sells sustainable and unique pet supplies. It was acquired by Pets Place in 2017. He currently works as a circular economy consultant and entrepreneur at PACE Business Partners, which he founded in 2013.
Circular economy advanced country, Netherlands
Circular Economy is a comprehensive mechanism that goes beyond the 3 R's of Reduce, Reuse, Recycle that have been focused on in Japan so far.
It is a new economic system that uses existing resources and waste without relying on the addition of raw materials to keep production circulating. The major feature is that the reusability is taken into account from the phase of making the product.
The EU announced it as one of the economic growth strategies because it is expected to improve international competitiveness, achieve sustainable economic growth, and create new jobs.
According to a 2015 study released by Accenture, the economic benefits of moving to the circular economy could reach $ 4.5 trillion by 2030.
The Netherlands is advancing in this circular economy to the point and has declared that it will establish a circular economy by 2050. Not only governments and municipalities but also companies are actively pursuing initiatives.
Rick is a Circular Economy Consultant based in Amsterdam with a strong awareness of the circular economy. He is a consulting representative at PACE Business Partners and the non-profit organization GO!PHA.
In order to realize a sustainable society, Rick understood that companies needed to change from within. Prior to the start of PACE Business Partners and GO!PHA, he had an entrepreneurial experience in the field of pet supplies and he has a very unique career that attempts to combine social contribution with profit.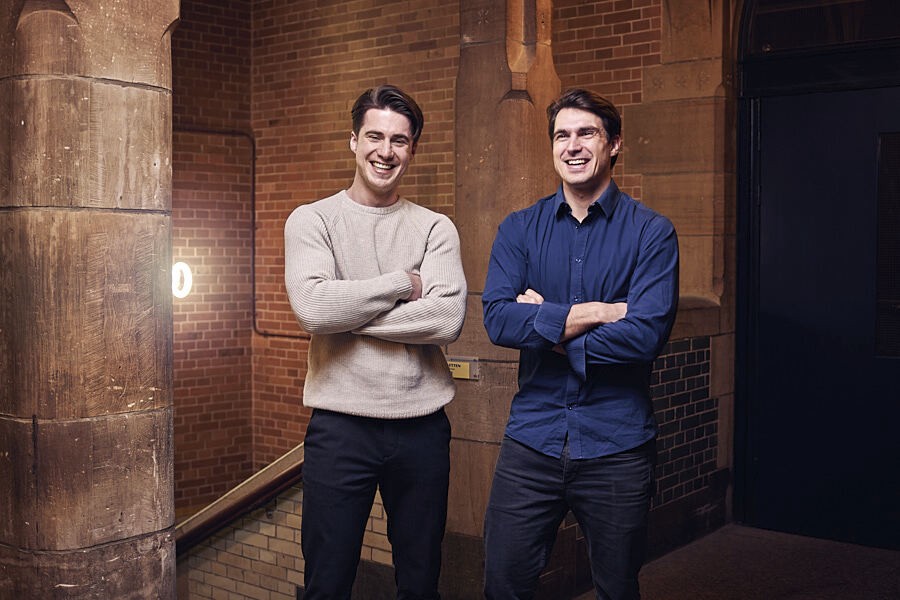 Biodegradable pet supplies
What exactly is a business which designs while being aware of the discarding stage of a product?
Rick and his friend Thomas Vles launched a pet supplies company called Poopy Cat in 2013 producing recycled cardboard products.
A promotion video featuring cats was a hit, being viewed more than a million times and causing quite some discussion. Many pet houses and toys are made of plastic. Also, you might have experienced this if you are a cat owner but cats often prefer the cardboard boxes that contain they toys you buy for them instead of the toy itself. Paper material is not only eco-friendly but also a good product that cats can enjoy. Another benefit is that owners are enabled to think about and implement sustainability at large by having these kinds of products close to them. You can think about sustainability on a daily basis through your relationship with your familiar pet. The business was sold to Pets Place in 2017, but the product is still sold and popular.
New materials in Japan and a bridge to Europe
In 2013, Rick founded PACE Business Partners along with Marianna Sarkissova.
With more than 200 specialists they provide consulting on different materials and technically new materials that can change the market. They work with global companies, public institutions, and major Japanese companies and their experts are assigned to projects which take their specialties into account.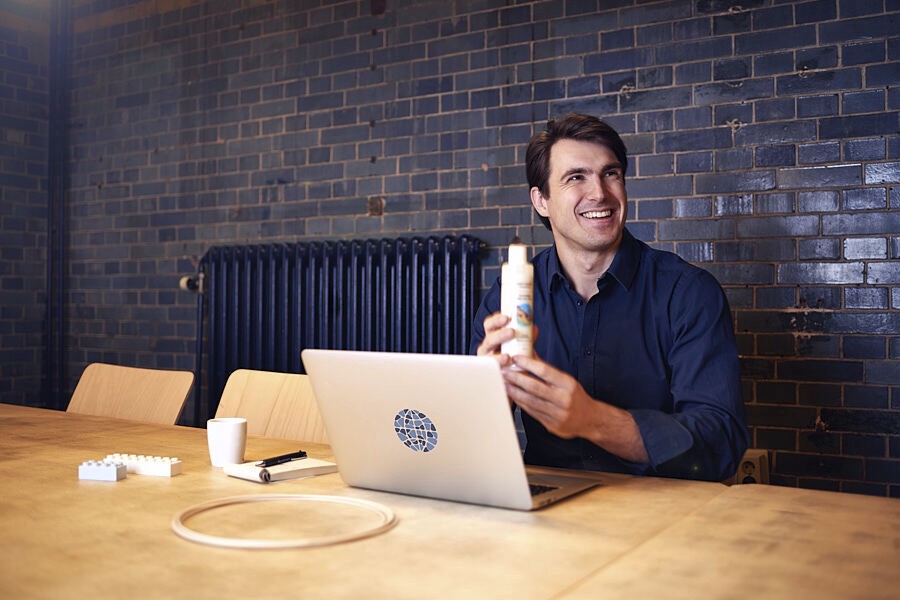 Rick is also a trainer in CIRCO's activities to assist in the (re) designing of products, services, and business models based on circulation. This methodology, called "circular design", extends its theory not only to companies and municipalities in the Netherlands but beyond national borders. He has been well received when holding workshops in Thailand where there are significant challenges regarding plastics, packaging and agriculture.
Mr. Akihiko Kumaoka, an expert from Japan, is also part of the team and is in charge of various tasks from consulting to market research. They introduce new paper materials developed by Japanese companies to European brand owners
For example, MAPKA compound, a new material paper powder developed by Eco Research Institute Ltd. is made by mixing paper powder with renewable plastic raw materials. The main raw material is paper and emissions can be significantly reduced from the viewpoint of CO2 reduction. This material, which was designed while being aware of the discarding stage of the product, is being considered for use by major toy manufacturers, home appliance manufacturers, and packaging material manufacturers.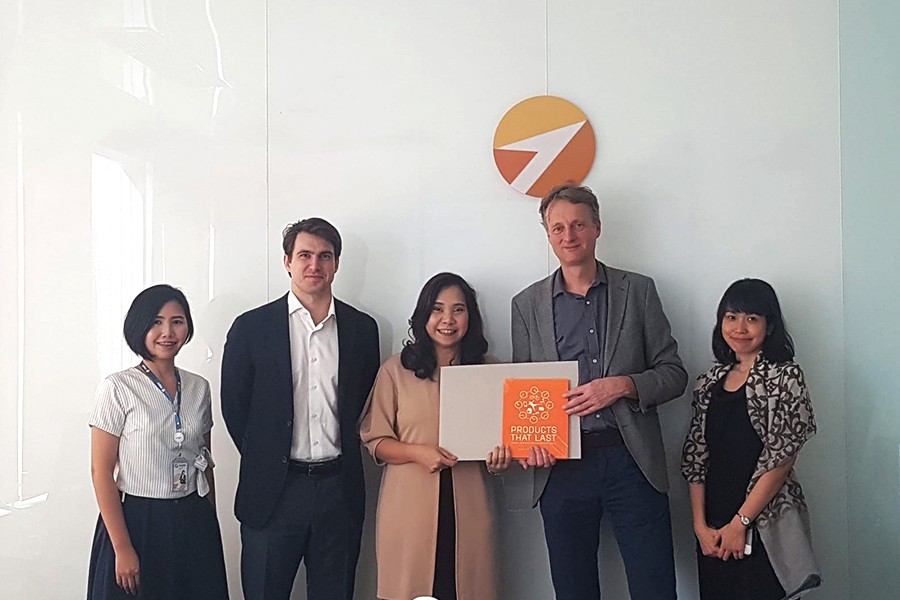 Increased awareness as a producer and consumer
What can be said through these cases so far is that both consumers and producers (and workers) have benefits in expanding their awareness towards the end-of-life stage of their products.
Compared to the movements of European countries, Japan's approach to de-plasticization is a bit slow. For example, there is zero packaging supermarket in Germany. In addition, the world's first plastic-free shelf was introduced at the Dutch retail chain Eco Plaza, which became a hot topic. In the Netherlands, many consumers choose products that are slightly more expensive but have less environmental impact.
Even now, many of the food containers we usually buy at supermarkets and convenience stores in Japan are made of plastic. Discarded materials are either burned, buried, or disposed of into the sea. If many materials remain in the natural world without being decomposed, their impact on the environment will be enormous. But hopefully, our awareness will continue to change in the future.
As a consumer, one of the selection criteria will be whether the product or service we choose does not harm the environment or other living beings during production and distribution. The criteria from a worker's perspective is whether products they produce will have an impact on the environment, living beings, and society and whether products and services designed for sustainable disposal and reuse will be developed. Manufacturers can benefit from developing products and services that are designed for disposal and reuse.
---
The relationship between working and happiness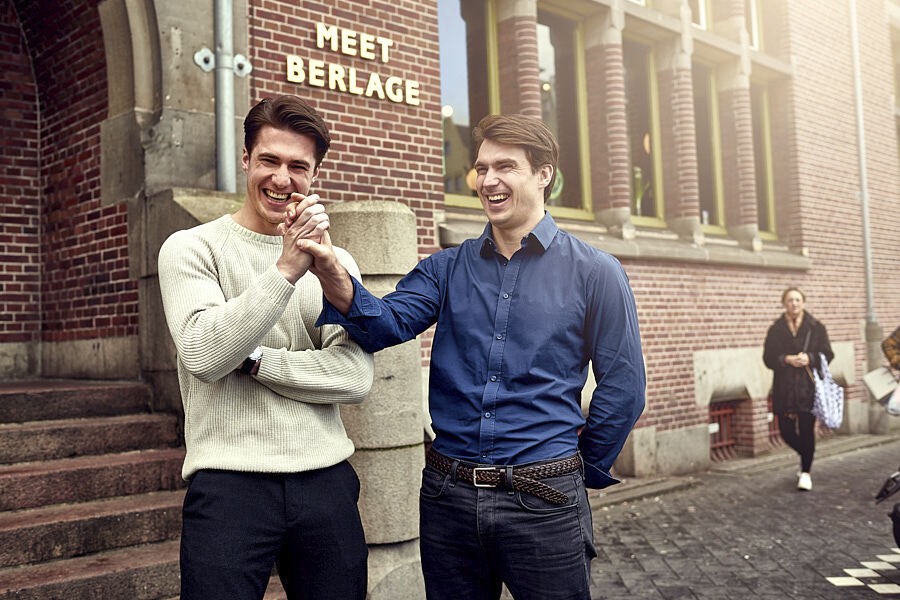 As the representative of PACE Business Partners and GO!PHA, I asked Rick about his work style and his happiness. It is said that the Netherlands is an advanced country for work-life balance, but he seems to be working hard and he is busy every day.
"I love and enjoy my work, so it is easy to have energy and not feel tired. I also find it very worthwhile to think about innovation with people from different countries across borders."
Rather than just working, he also enjoys rugby, surfing, and the gym after work or during holidays. Sometimes he stays in the office for a long time, but he does not work until late into the night like they do in Japan. He seems to know himself well, knowing what makes him happy and how to use his abilities to contribute to the people and the global environment.
It has been a long time since work style reforms have begun in Japan. There is much focus on reducing overtime and work-life balance seems to get recommended more. However, if we take work style reforms one step further, it is important to consider not only individual happiness but also economic activities that aren't harmful to others.
Text credit: Mariko Sato