How Uniqlo's "Concurrent Work" Strategy Makes Work Faster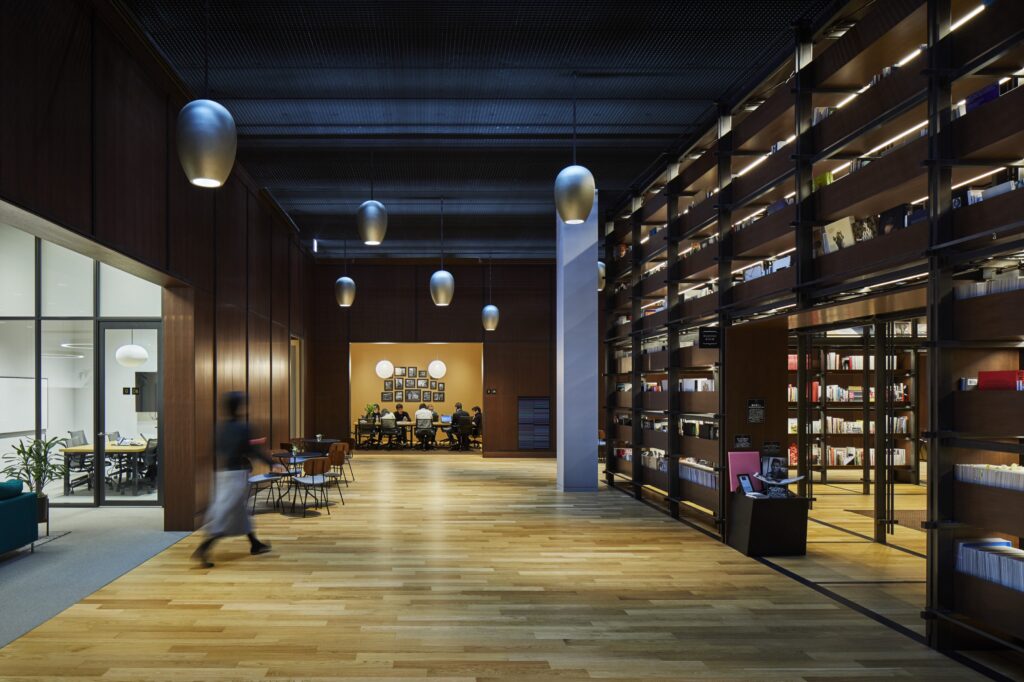 From a specialty store retailer of private label apparel to "info-SPA." How Uniqlo's manufacturing and work style change in Ariake?
The workplace, which was designed to allow people to connect more, is pretty much an open space where even the meeting rooms have glass walls. Employers can see each other even when they are in meetings.
The original article "Forefront of WORKPLACE UNIQLO" is a part of the WORK MILL with Forbes JAPAN Issue 2 -The Danish way ©WORK MILL
Uniqlo's "concurrent work" strategy to make work faster by working in small teams. With antique furniture placed here and there, the atmosphere resembles a stylish bookstore. This is what is called the Reading Room, located inside Uniqlo's new Ariake office built in March 2017. The Reading Room is in the heart of a huge office space that covers 16,500 m² on a single floor, where around 1,100 employees constantly come and go.
This room is here to serve an important role for the "concurrent work" required to reform Uniqlo's supply chain. Concurrent work refers to a way of working in which small teams with people from different departments can work with agility.
The aim is to seamlessly share information that otherwise would end up limited to only specific departments. As you look over the office, you'll notice the "porch" where people congregate. With a long S-shaped walkway that increases contact points with other employees, it is near the workspace entrances and can be used freely by employees for meetings or just to chat.
This zoning encourages the sharing of information not just with team members, but throughout the entire company.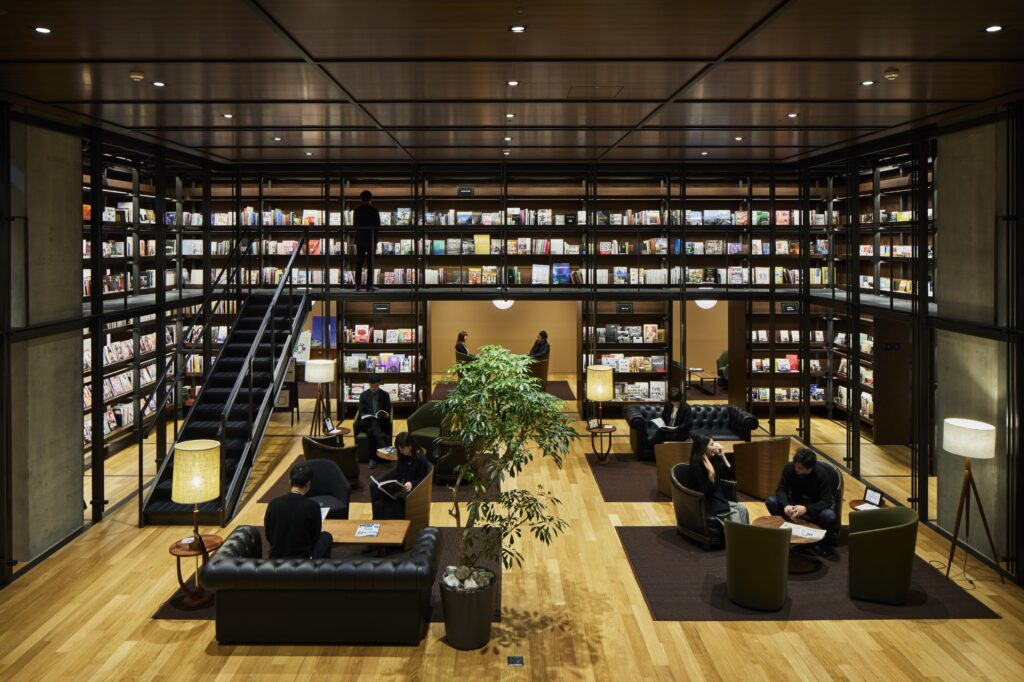 The Reading Room can house around 20,000 volumes. The current collection of some 3,000 volumes has been selected by a full-time curator and reflects the requests of the staff.
Concurrent work is supported by the executive officers. Information from each team is sent to all executive officers, and if there are any ideas or issues that should be shared with other teams, they are passed on to the employees. They are reforming the way clothing is made by increasing the fluidity of information. As the public relations officer notes, "We hope to satisfy our customers' needs more accurately and promptly by using the Ariake office to bring together all apparel-related processes, from product planning to distribution." Concurrent work is a working style based on the company's ideal. The organization and the office are designed to achieve this.