Embracing Japaneseness for Global Success: Hoshino Resorts President, Yoshiharu Hoshino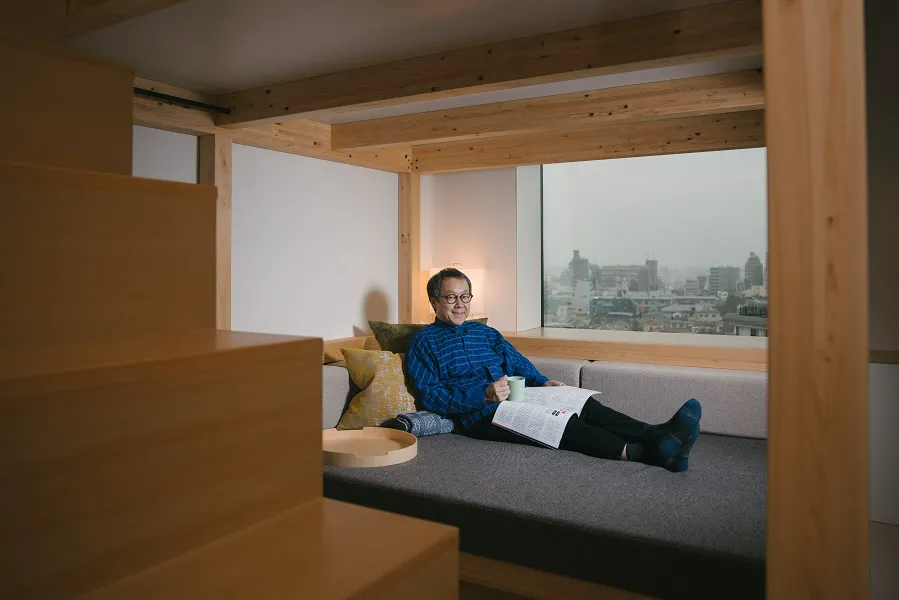 We released the print magazine "WORK MILL with Forbes JAPAN, ISSUE 05" on October 2019. The theme of this issue was "Alternative Way: Asia's new approach to work."

For the past years since the inaugural issue, we have been traveling around Western countries in an attempt to acquaint ourselves with cutting-edge work styles and management philosophies that are still unfamiliar to Japanese people.

However, everywhere we went, we have heard familiar ideas such as creating harmony with the surroundings, focusing on quality, and giving back to the community. These were already the norm for many Japanese companies.

The world is watching Asia, and we may very well be overlooking its value as well. With this question in mind, we have visited companies in Korea, Taiwan, and Japan in this issue to explore alternative management philosophies and work styles that look ahead to a post-capitalist system.
This is an excerpt from an article on Yoshiharu Hoshino, President of Hoshino Resorts, that is published in the COVER STORY section of ISSUE 05.
---
What does it take for a brand to be well received around the world as globalization gathers pace? The answer to this question from a maverick in the tourism industry is "to be recognized as authentic by Japanese people."
The Importance of Cultivating a "New Japaneseness" That Is Rated by People of Taste in Japan
"There is a very fine line between evolution and completely missing the mark. The worst situation for a Japanese company is when it is doing something that is perceived by Japanese people as pretentious and the butt of jokes. That is why we are focusing on cultivating a 'New Japaneseness' that is rated by people of taste in Japan."
Yoshiharu Hoshino is the president of Hoshino Resorts. Known as a maverick in the resorts industry, he was born into a family that operates a long-established onsen ryokan in Karuizawa, Nagano, and took over the family business in 1991 at the young age of 31. Since 2001, he has come under the spotlight for his skills in restructuring the management of Risonare and Alts Bandai in Yamanashi Prefecture. He is currently in charge of a total of 38 facilities across 4 different brands, including the luxury resort "HOSHINOYA," the onsen ryokan "KAI," and the hotel "OMO" that caters to tourists in cities.
In the midst of a surge of Western-style hotels that feature a homogeneous style, Hoshino's facilities stand out from the crowd. By giving Japanese culture a modern twist and combining it with the local appeal of each region, Hoshino creates extraordinary spaces that cannot be found elsewhere. At the same time, these facilities offer the convenience and comfort demanded by travelers today. This is the most compelling feature and strength of Hoshino Resorts.
"I was born into a family that ran a ryokan (traditional Japanese inn), and Japaneseness has always been a quality that differentiated us from foreign companies. However, it is not enough to simply preserve tradition. It is more important to adapt it to the needs of the modern era."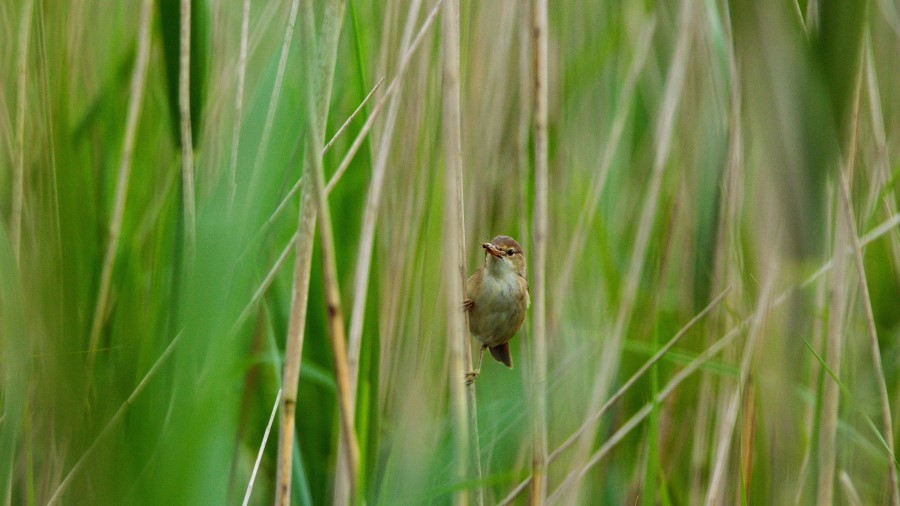 Having said that, it is a challenge to find the right balance of Japaneseness. Therefore, Hoshino bases his judgment on the feedback of Japanese guests who have both a deep knowledge of Japanese culture and traditions as well as extensive experience traveling abroad.
"We always seek to develop hotels embodying a highly evolved form of Japanese culture that resonate internationally while still being recognized by Japanese people as authentic. By doing this, our hotels can be perceived by people overseas as authentically Japanese. I believe this is the only way we can create resorts from Japan that set themselves apart."
Hoshino's words are backed up by the design of his resort facilities. One example is "HOSHINOYA Tokyo," a resort that opened in July 2016 in Otemachi, a 10-minute walk from Tokyo Station. Abandoning the conventional specifications of a traditional Japanese ryokan that comprise a garden with a single-floor wooden construction, this "Japanese ryokan in a tower" packs various elements of a ryokan into a vertical space that extends across 2 basement levels and 17 floors above ground. Guests remove their shoes at the entrance and are greeted by the texture of tatami mats. Kimonos crafted from jersey fabric are available in the guest rooms. These kimonos are more comfortable than regular kimonos, and guests can go shopping or take a stroll around the surrounding area while wearing them. Elements that give this kind of modern twist to Japanese culture can be seen throughout the resort.
Such Japaneseness shines through even at Hoshino's overseas resorts. "HOSHINOYA Guguan" opened in June 2019 in Taichung, Taiwan. All the guest rooms at this resort feature a semi-open-air bath with onsen water channeled directly from its source, and guests can enjoy creative dishes at the restaurant that combine Taiwanese ingredients with Japanese cooking techniques, such as sturgeon nanbanzuke (sturgeon in a sweet and sour marinade).
There is even more to Hoshino's facilities than their amenities and services. The "Japanese Ryokan Method" has been adopted to develop the work routines of on-site staff. Drawing on the tradition of how the proprietress of a Japanese ryokan personally entertains her guests, Hoshino Resorts has made an effort to develop a team of versatile on-site staff.
Take HOSHINOYA, for example. All the staff members who arrive at the resort at 6:00 AM perform multiple tasks, including preparing and serving breakfast, assisting with check-out, and cleaning the guest rooms. If a specific site is understaffed, staff members in the vicinity will step in spontaneously to help. Everyone then leaves work at 3:00 PM. The goal of introducing a method like this is to improve productivity.
"The hotel management sector around the world is dominated by huge global brands such as Marriott International and Hilton Hotels & Resorts. Hotel management companies need investors, and investors are interested in returns. We are a latecomer to the market, so operating in the same way as Western brands will not work. Multitasking is essential for us to generate appeal as a highly productive, high-return, and investment-friendly company, and I believe that this is at the heart of the way Japanese people work."
What inspired Hoshino to harness Japaneseness in his business? Behind his philosophy of hotel management are two events he had experienced in his 20s that have left their mark on him.
You Will Be Disqualified if You Can't Respond to What Others Expect of Japanese People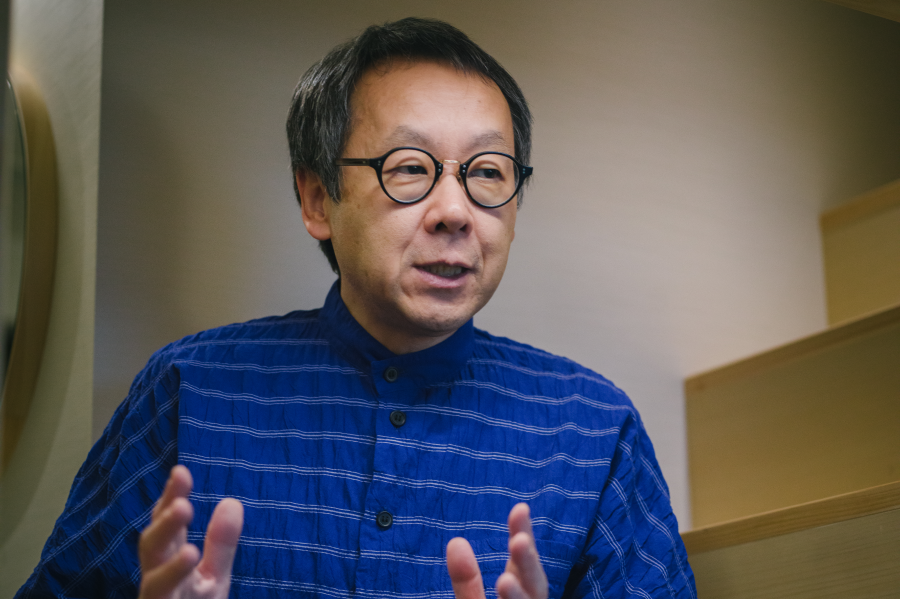 ―Yoshiharu Hoshino
Yoshiharu Hoshino was born in 1960. After graduating from the Faculty of Economics at Keio University, he obtained a master's degree in hotel management from Cornell University in the United States. Following a stint with a hotel development project in Chicago, he joined a U.S. financial institution. He then returned to Japan and took over his family business, Hoshino Onsen Ryokan (now Hoshino Resorts), as its fourth and current president in 1991. He has come under the spotlight for his restructuring of the management of HOSHINOYA Karuizawa, as well as Risonare and Alts Bandai in Yamanashi Prefecture. Hoshino Resorts has grown into a resort company that operates 38 facilities in Japan and abroad.
These events took place around the end of Hoshino's first year at Cornell University's School of Hotel Administration in the United States. The graduate students had organized a party where they hosted top executives from the hospitality industry. After being informed that the dress code for the event was formal, Hoshino turned up at the venue in a suit. What do you think happened next? His classmates, who normally wore jeans and T-shirts, were all dressed in their country's ethnic costumes.
There was a student from India wearing a sari, while a classmate from the Middle East was wearing white. When they saw Hoshino, they laughed and said, "Why are you dressed like an Englishman? I thought Japan is a country with a long history." Hoshino was speechless. Hoshino had always thought that a formal dress code means wearing a suit, and that would be correct in Japan. However, he was mocked at the event for just wearing a suit.
"I felt really embarrassed at that moment. Japanese culture is famous, exotic, and appreciated around the world. For better or worse, whenever you present yourself as a Japanese person, people around the world expect a certain level of 'Japaneseness' from you. I learned that unless I can respond to this fundamental expectation, I will be disqualified."
The second incident occurred when Hoshino was working as an employee of a Japanese hotel management company and was involved in a development project in Chicago. Immediately after issuing a press release announcing the opening of the hotel, a local reporter asked him the following question:
"Why would a hotel management company from Japan come all the way to the U.S. to operate a Western hotel?" He was unable to find the right words to respond to this question. "This is akin to asking a Japanese sushi chef why he would go all the way to New York to open a French restaurant. If you are a sushi chef, why don't you just continue making sushi?" Soon after, all the hotel management companies from Japan, including the one operating the hotel Hoshino was involved in, withdrew from the U.S. market.
"Publicly, they used the bursting of the bubble as an excuse, but I believed that the way they had approached overseas expansion was not good enough. I realized that Japanese hotel management companies will not be able to compete on the global stage unless they can bring forth a style that convinces others that a Japanese company is the most obvious choice to take on that style."
This was the moment when Hoshino became determined to launch a world-acclaimed resort brand from Japan.
Updated on: September 14th, 2022
Interview conducted in: July 2019
Text: Kumiko Seto
Photo: Irwin Wong
*Reprinted from "WORK MILL with Forbes JAPAN, ISSUE 05, Alternative Way: Asia's new approach to work"