Mastering Multiple Passions – Comedy, Gagaku, and Engineering : How Ayako Found the Perfect Path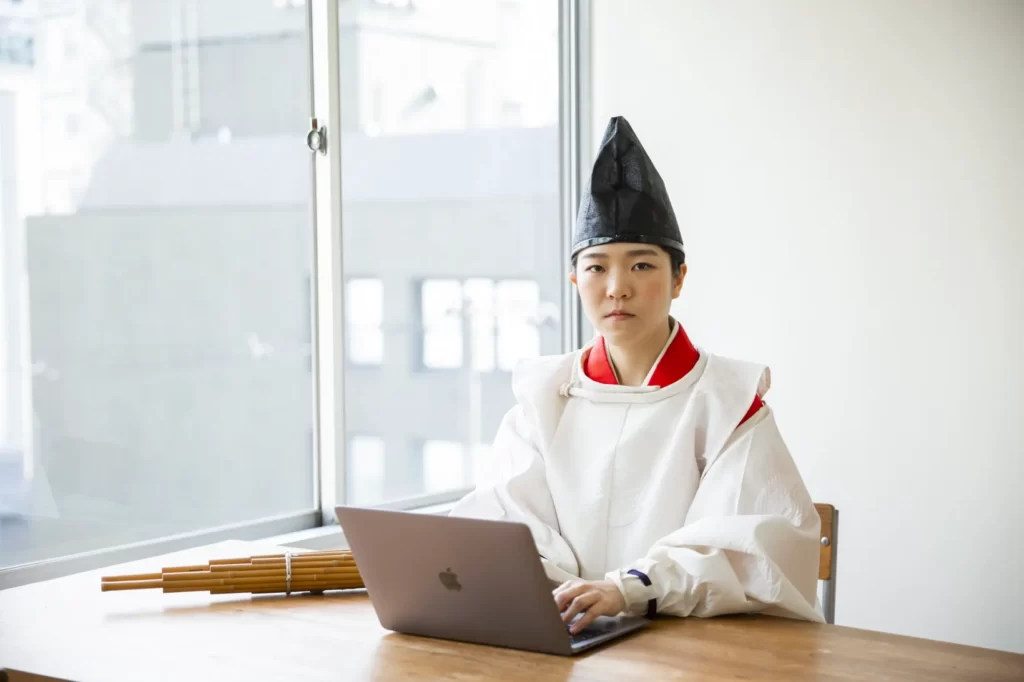 "There are so many things that I want to do, but I don't know how to choose between them. I always feel like I'm stepping on the wrong foot, wondering if I really want to go down this path."
Does this sound familiar to you? Do you also feel caught up in similar situations? Basically, have you ever felt void of a purpose in life despite being good at many different things?
Well, you're not alone. This problem is more common than you think and especially prevalent among talented businessmen. But this Japanese Gagaku performer found a way out when she was facing a similar difficulty. She found a way to choose the best path for herself, while also putting all her skills to their best use.
Ayako Kanisasare is a gagaku performer and a robot engineer, who has managed to stay active in a lot of different fields including gagaku, comedy, and engineering, without giving up on what she really wanted to do.
But how?
In this article, we look back on the life of the multi-faceted Ayako Kanisasare and find out how she has utilized her diverse skills and strengths, and how she has managed to choose the best path from a variety of options. This is a must-read for anyone who wants to "take the best path for themselves!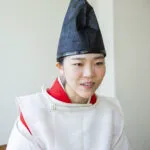 Tracing the journey to everything- From Comedy to Gagaku
A Gagaku performer, R-1 finalist, robot engineer, and current student at Tokyo University of the Arts, Ayako Kanisasare is a multi-talented professional who is also currently working 2 days a week as an engineer while being a part of the Sun Music Production company. Naturally, due to her multi-expertise in diverse fields, she was also selected by Forbes JAPAN as one of the "30 people under 30 who will change the world.
Having watched a popular TV show, "Enta no Kamisama", when she was a child, Kanisasare became quite attracted to comedy and influenced by that in her junior high years of school, she gave her very first stage performance- a head-bobbing manzai at a cultural festival. From then on, she started enjoying comedy and began participating in student comedy competitions.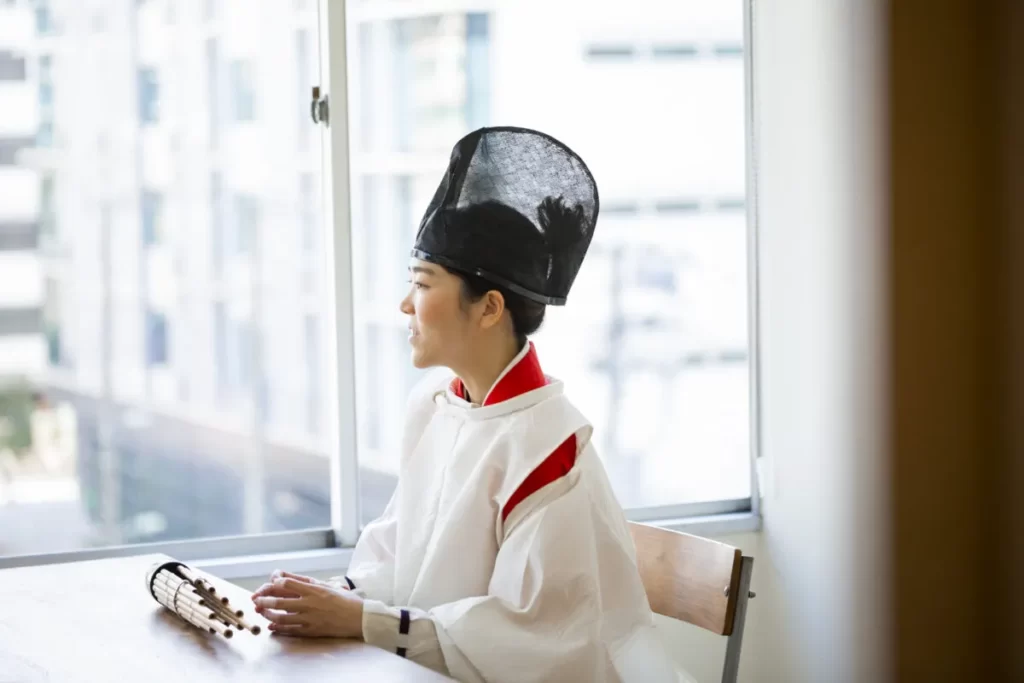 Pursuing the same passion in the following years, Ayako got into Waseda University, where she got introduced to comedy clubs at the open campus. She says, "By the time I was a sophomore, I had started attending a comedy training school (Watanabe Entertainment) and was balancing comedy and student life while working at an office."
In addition to the comedy club, Ayako also became a member of the composition society and the Argentine tango performance club, an interest she took in from her aunt.
Introduction to Gagaku – Ayako's Passion
Considered the oldest performing art of Japan, Gagaku is a form of ancient Japanese court music, which was historically performed in the imperial court for music and dances. A type of Japanese classical music, it is popular as being a captivating and timeless art form that embodies rich cultural heritage, with its distinctive blend of courtly melodies, intricate instrumentation, and solemn rhythms.
Renowned Gagaku artist, Ayako Kanisasare is multi-faceted when it comes to music as well. She says, "I have always liked music, having played piano since I was 4 years old, drums since I was 11, alto saxophone in my junior high school brass band, and violin in high school as well. In the composition study group, many people composed music using 'DTM', a method of creating music on a computer, so I was making music by combining sho and noise DJ."
When Ayako was in elementary school, she used to accompany her mother to her Hichiriki (a Japanese bamboo wind instrument used in Gagaku) classes. Reminiscing an important moment, Ayako tells, "When I entered University, my mother asked me to choose between 2 things- a trip to Italy or to get a sho (Another wind instrument used in Gagaku). Well, I chose the Sho and that's when I started going to a culture center and learned how to play it."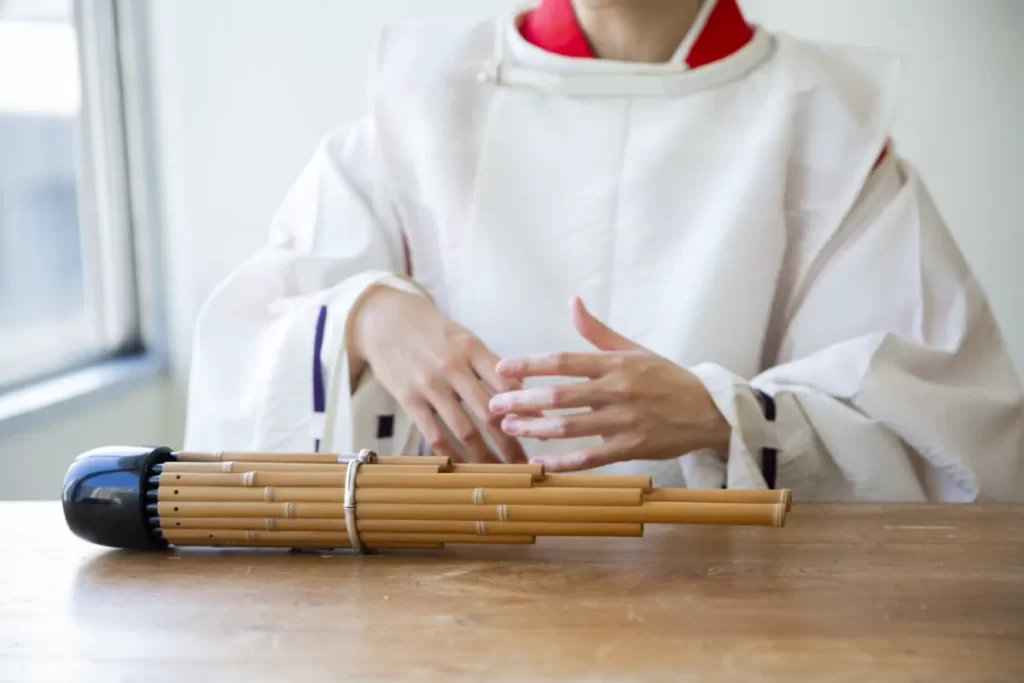 Later in life, Ayako was on her path to pursue comedy when she joined a comedy agency. Here, as part of a routine one-minute performance, Ayako suddenly thought of a unique way to grab the attention of her audience. Inspired by the TV show 'The Too Detailed Monomania', she found her way back to her Gagaku skills and did a comedic imitation of Japanese Gagaku master, Hideki Togi. And well, the performance was a hit!
How to balance your job & your passion?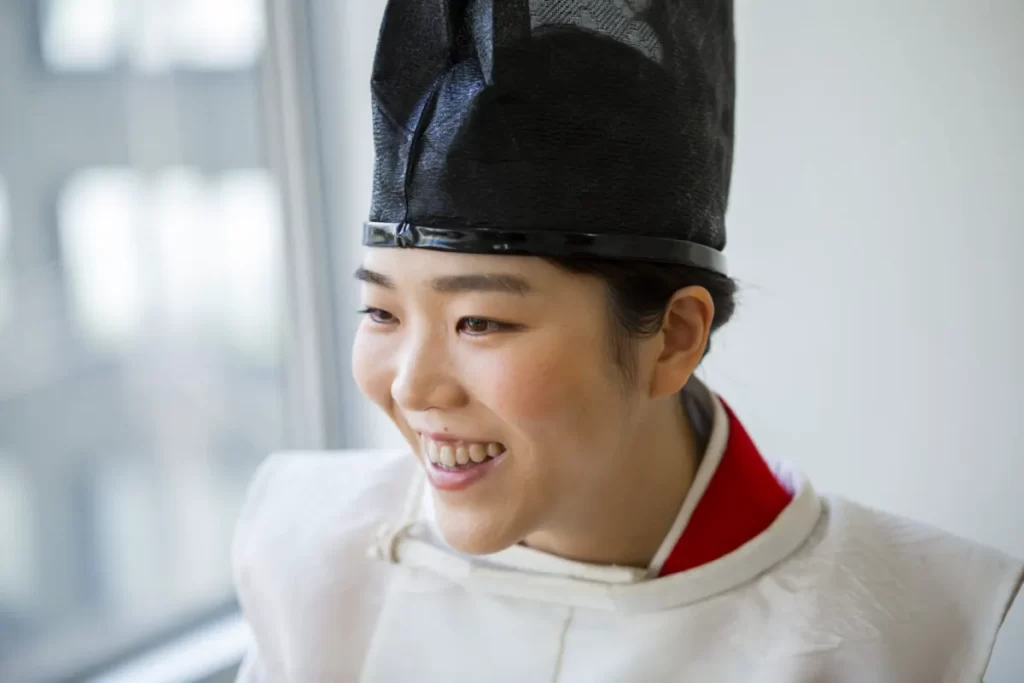 Ayako was keen on pursuing stand-up comedy but soon realized that despite her skills and keen interest, it was quite difficult to make a living as a stand-up comedian alone. So, after graduating from university, Ayako Kanisasare changed her career course and switched to engineering from liberal arts. But she didn't give up on her passion. For her, pursuing engineering was actually a way to continue doing comedy while also earning a living.
Soon, Ayako joined a company as an engineer, without any prior working experience. However, balancing a job and her passion wasn't easy. She had to work very hard just to get used to the job, and since side jobs were prohibited, she could no longer belong to an office. That's why she changed her job within a year after deciding that she wanted a life in which she could work as a freelance comedian.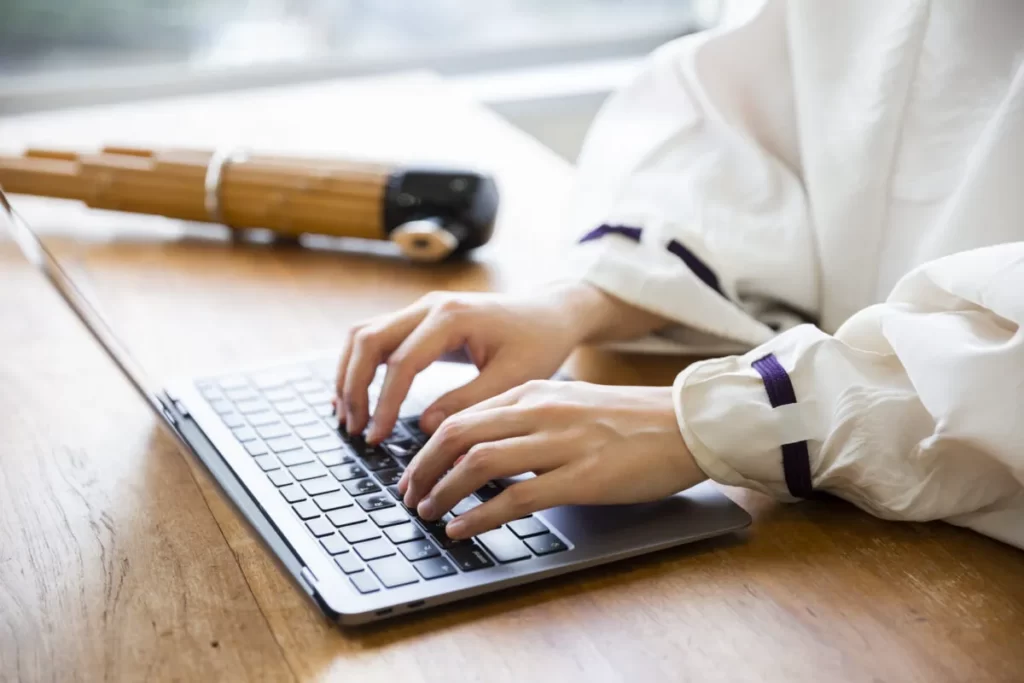 This is when she found robot engineering. In 2017, she joined a company that made robots and whose people were also very supportive of her comedy. She realized that if she would be involved in creating scenarios for robots, she could make use of that in her work as a comedian too.
Soon, in 2018, Ayako's passion finally rewarded her when she made it to the finals of the pin comedian competition "R-1 Grand Prix" and appeared on TV! Remembering the time, Ayako says, "I was working as an engineer and thought, "It's no good if I don't continue to do comedy," so I entered the competition, but I made it through the qualifying rounds much more quickly than I expected." At the time, Ayako was working five days a week as a full-time employee and didn't have time to prepare any material. But, she entered the competition with a sense of momentum and decided to just do what she did best, with just one story in her hands.
How to find happiness in your job?
Ayako says that the best way to find happiness in your career is to accept that there will be many aspects beyond your control and that's why the best way out is to just go with the flow.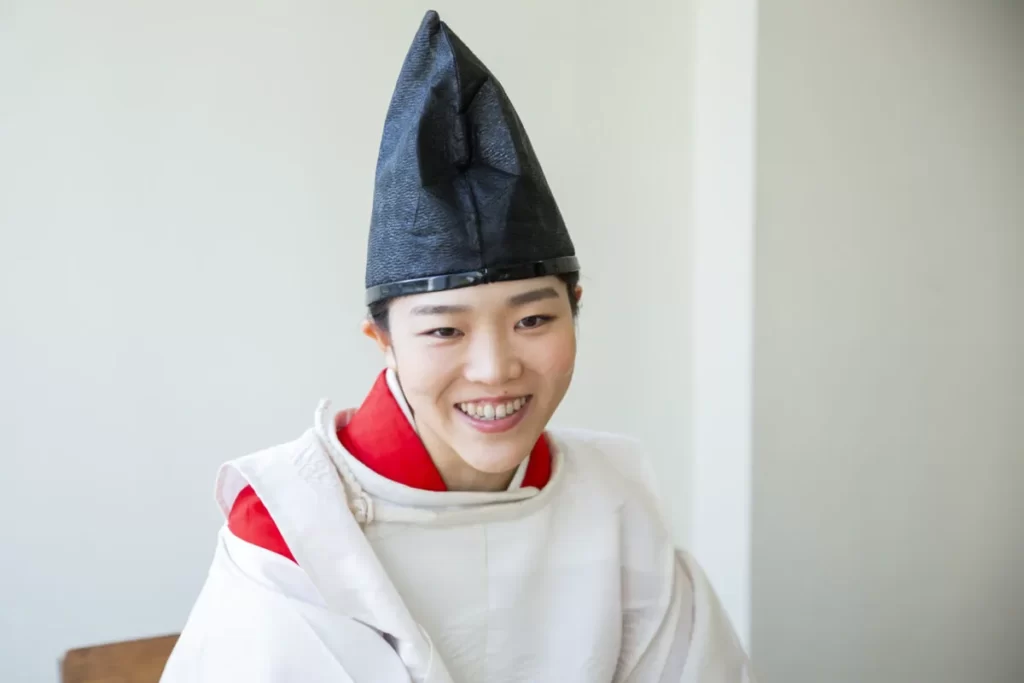 She says, "When I was looking for a job, my husband, who is 9 years older than me, once told me, "You have to find out what makes you happy. He told me to find out firsthand whether I was happy selling as a comedian or being successful in my work and to find out what suited me and what didn't. That's a beautiful thing to say!".
As her own personal rule of happiness, Ayako has made it a point to sleep 8 hours a day.
Can you manage to do multiple things at once?
When you have to balance doing a lot of different things in life, it's quite normal to worry or for a sense of urgency to prevail. "What if I don't work hard and I lose my job?', or "What if I'm unable to manage anything at all?"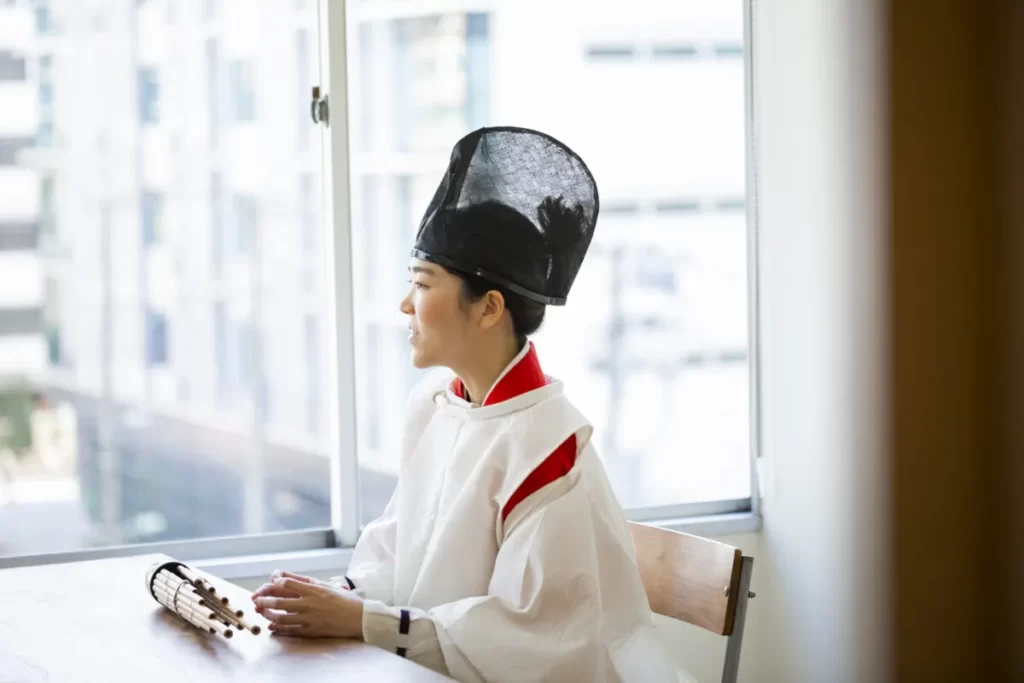 For Ayako Kanisasare, she says that her thought process is influenced by the fact that she has many dependencies, not only in comedy, but also in her work and family. So, even if one doesn't work out, there are others. She says, "Perhaps the feeling of "I can manage" prevails."
She believes that it would be too hard to live your life thinking, "If this doesn't work out, my life will end too." One should learn how to have a more sustainable mindset before they lose their mind.
She continues, "I think you can expect a synergistic effect if you are interested in and try various things and have multiple axes of your own."
Basically, having just one path to move on can be quite a dependent journey, and on the other hand, when one has different routes to walk on, the chances of living your life in fear are little and that of making the most of your life, is higher.
Have multiple interests – It's never a waste!
Having a lot of different fields of expertise can also help you better your overall performance in all areas. Ayako Kanisasare once used her knowledge as an engineer to create a program that changed Western stave notation into Gagaku notation. That, she says, became possible because of her involvement in two areas.
Being experienced in different fields of interest is never a waste, and there will come a time when you will be able to make use of your experience. If you are thinking, "I can't find what I want to do," decide to do something for the time being. Once you start, you will naturally find some direction and move ahead.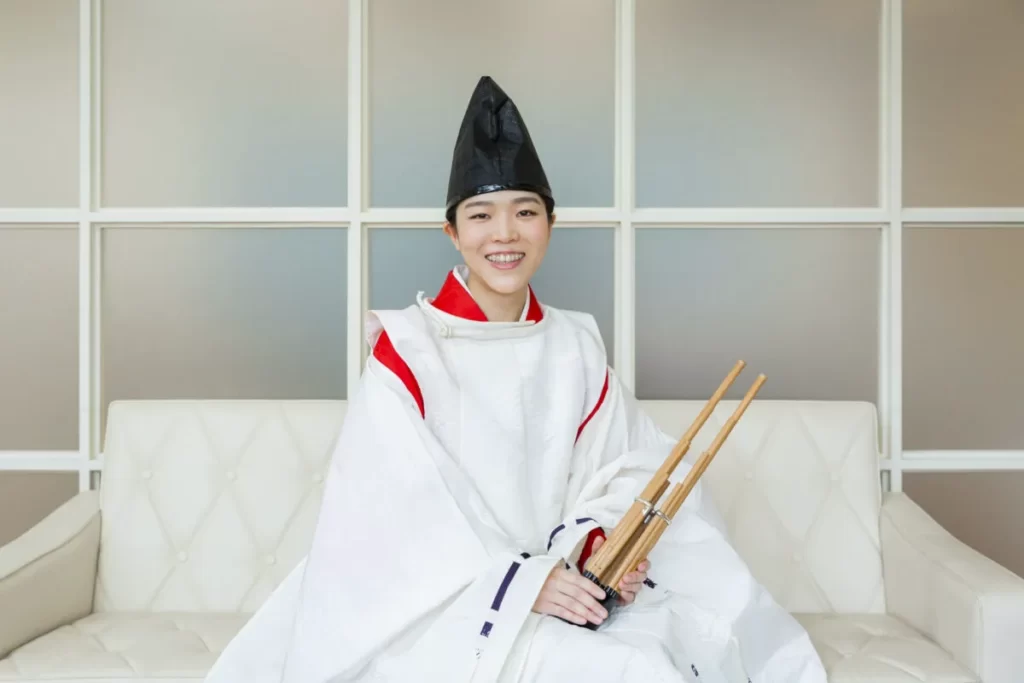 When you realize you are not suited for something, you can also finally see what you are good at. Emphasizing this thought, Ayako adds, "I try not to think before I start something, and when I stop, I just stop. And that is what gives me some courage!"
Sometimes, it is good to act without thinking. Time spent thinking is a waste.
So, if you are also confused about finding your purpose in life, just pick one random thing from the lot and start with it. You'll eventually get where you are supposed to be at!
Interviewed: June, 2022
Production Cooperation: Chikako Tsuruta + Note,Ltd
Photo: Makoto Tochikubo